The start of something great
I first started making my own pasta out of packaged mashed potatoes on Passover a few years ago. It all happened when I went to the store to buy Gluten Free, Kosher for Passover pasta.
It was really expensive.
I had a choice. I could buy the pasta and not have heat (just kidding) or I could do what I often do. Fudge the recipe based upon the ingredients listed on the package. Hmmm…. Tough choice.
What do you think I did???
I found it fascinating that the packaged pasta had dried potato flakes. I would never have thought of using potato flakes in pasta. I just wouldn't have.
So…
The Passover Pasta Plot
I played around with the mashed potatoes I bought and actually came up with a great pasta recipe. You can find it on Kosher Everyday.
The funny part is that I had accidentally purchased Chicken Flavored Instant Mashed Potato Flakes! When I was boiling the pasta, it smelled like chicken soup in the house. I ended up adding some flavoring to the water and served the family noodle soup!
True story.
Being lazy is sometimes the answer
Recently, I wanted to make some pasta for dinner. I was feeling incredibly lazy and uninspired. Not a good combination when it comes to making dinner from scratch. Sadly, it wasn't a takeout night.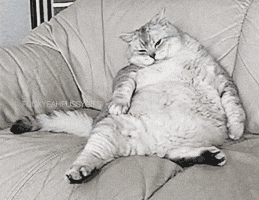 I did not feel like
Rolling out the dough into thin sheets
Cutting the dough into strips
Making batches of the pasta
Making dinner
Dancing the polka
I do what I usually do when I'm feeling lazy.
I punted.
I rolled the dough into long ropes (super simple).
Cut the dough into pieces.
Tossed them into boiling water.
I didn't even make the effort to make them pretty with a fork mark as you do for traditional gnocchi.
Surprisingly…they were perfect!!
The super lazy recipe for gnocchi was born!
Tonight, I was more inspired. You get the awesome, not much more difficult or time consuming version of my lazy gnocchi recipe.
It. Is. Incredibly. Awesomely. Delicious.
Here's the recipe:
Garlic Mashed Potato Gnocchi with Spinach and Paneer Cheese
2018-12-11 17:06:55
Serves 4
These chewy, buttery, garlicky cheesy gnocchi are surprisingly simple to make. The flavor bursts will make a party in your mouth!
Ingredients
For the Gnocchi
2 1/4 cups potato starch
1/2 cup dried mashed potato flakes
3 large eggs
1 1/2 teaspoons olive oil, plus additional tablespoon if necessary
For the Boiling Water
6 cups water
1 tablespoon sea salt
1 tablespoon Extra Virgin Olive Oil
For the Rest
2 tablespoons whipped butter
1 clove garlic, minced
8 ounces paneer cheese, diced into 1/4 inch pieces
3 cups baby spinach
1 green onion, thinly sliced
1/4 teaspoon crushed red pepper
salt and black pepper to taste
1 tablespoon grated Parmesan
additional Parmesan for sprinkling
Instructions
For the Gnocchi
In a large bowl whisk together the potato starch and potato flakes. Knead in the eggs and olive oil. If the gnocchi dough is dry add up to an additional tablespoon of olive oil and knead until smooth.
Divide the dough into 4 pieces. Roll each piece into a 1-inch log. Cut the log into 1-inch pieces. Press a fork into each gnocchi, and repeat for all the gnocchi in the log.
Repeat with the remaining the dough.
For the Boiling Water
In a large stock pot, combine the water, sea salt and olive oil. Cover and bring to a boil over high heat.
Place the prepared gnocchi into the boiling water. Lower the heat to medium, and boil the gnocchi for 5 minutes.
Using a slotted spoon, transfer the gnocchi to a large pan or dish.
For the Rest
Melt the whipped butter in a large skillet. Add the garlic and the paneer cheese. Saute until the paneer is browned. Add the gnocchi, spinach, green onion, crushed red pepper, salt and pepper, and the tablespoon of grated Parmesan. Toss until the spinach is soft.
Transfer to a large serving platter. Sprinkle with additional Parmesan. Serve hot.
Notes
You can experiment with different flavored mashed potato mixes. I've used onion flavored, butter flavored, cheese flavored and of course plain!
Paneer cheese is a very mild cheese used primarily in Indian cuisine.
Everyday Gluten-free https://www.chicagonow.com/
Here are the steps:
What type of mashed potatoes would YOU use in your gnocchi? What different ingredients would YOU add? Please let me know in the comments!!! I'd love to hear from you!
Also…Don't forget to
Like this post!
Subscribe to Everyday Gluten-Free
Follow Everyday Gluten-Free on Facebook
Follow me on Instagram
Subscribe to my YouTube Channel
I mean…there's so much to love!!!