This is supposed to be my first post as a new Outdoor Blogger on ChicagoNow. I was allowed in at the end of May, but the New and Improved ChicagoNow was already under construction, so I've had to patiently wait till construction was done.
If you take a look at the sidebar off to the right, I've been slowly moving some things over during the construction process. Was nice to be able to do that. There's nothing worse than inviting someone to your new place and all you have is an empty room with a couple of plastic deck chairs to sit on.
The best thing for you to do from here is to start clicking on things. There are a few buttons up on top that will give you an idea of what I'm all about. Off to the right are some posts I've put up in the past couple of weeks. And if you really, really like me, you can be my friend over on Facebook.
Right now, there is nothing here that will allow you to "follow" me. That is being worked on and should be up and running soon. I always put new posts up on my Facebook page. Till then, you can always follow along through that.
My own reading tastes run along the lines of Gray's Sporting Journal. Never was one for reading about the latest equipment that's come out and reading still another "how to" bores me to tears, so you won't see much of that here. Though I aim to write on the level of a Gray's, I frequently fall short and a lot of times you may wander off scratching your head saying hunh?
But I keep trying.
Because of my reading tastes, the blog rolls off to the right will take you to other places I enjoy reading about. There's also some artwork to look at as well as places to go if you're getting hungry.
For the nitty gritty of fishing in the Chicago Area, there are a couple of my favorite fishing forums listed. It's a lot to look at and read, but if you want to get out fishing, hunting and wandering around here, they are good places to start.
I've been leaving posts on the local fishing forums for almost 15 years. What you'll be reading here is pretty much an extension of what I've been doing all along. I'm hoping some of those readers will migrate over here. Last year I started a blog. It's kind of nice to have a small audience from all over the U.S. reading what you write, and vice versa. I hope some of them wander over here too.
We'll see what happens from here with this venture. I'm looking forward to being part of the ChicagoNow community. Hope you like what you see and come back now and then.
In the mean time. . .
There's a lot to do in the outdoors not very far away, and fish to be caught on a little creek.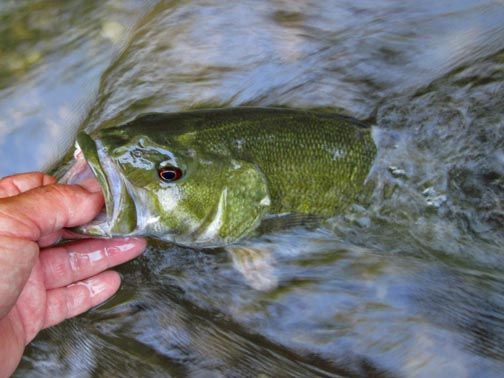 While your out there, plop your ass down on a log that's tucked up against the shore and enjoy the scenery for a few minutes. It will be worth the effort.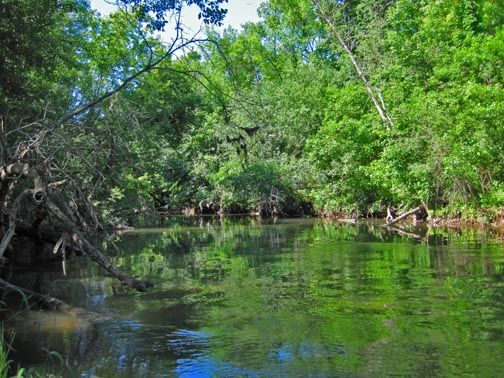 _____________________
On a personal note, today is also my dad's 80th birthday.
Happy Birthday Dad!
Are you still glad I didn't follow in your footsteps and become a roofer?
Filed under: Off Topic
Tags: art, creek fishing, creek walking, fish the fox, fox river fishing, ken g, ken gortowski, wadauwant, waterdog, waterdog journal, welcome