My Proud Brooklyn Heritage

In a small Brooklyn apartment, Jacob Winterhalt, a former Air Force airman, looked on as his 3-year-old daughter, Raya, and her best friend, Doris, chased each other. The girls wore sneakers. Doris's were equipped with red lights that flashed with the urgency of a distress beacon. FROM OUR ADVERTISERS "No shoes in the house, you silly goose," Mr. Winterhalt said. "Unless those are special shoes." "I've got to go to work," Raya said. "I've got to go to work, too," Doris said. "O.K.," said Mr. Winterhalt, 35. "Have a good day." With that, he sat down at the kitchen table. The girls went back to running around the tight space as Sampa, a 7-year-old English bulldog, barked at no one in particular. Nearby, Doris's father, Joachim Carels, 39, who used to work in the fashion industry, lounged on the couch.
Source: A Bond Forms for Two Stay-at-Home Brooklyn Fathers – The New York Times
I frequently wonder what it would have been like for me and how my life would have been different had my parents stayed in NYC's borough of Kings County, B'klyn, their childhood home, where they met and married. My grandparents lived in Flatbush and Bay Ridge and I spent many memorable moments there. My beloved mother had a favorite saying, which she repeated often over the years and she believed that it was God's truth.
"You haven't lived till you lived in Brooklyn."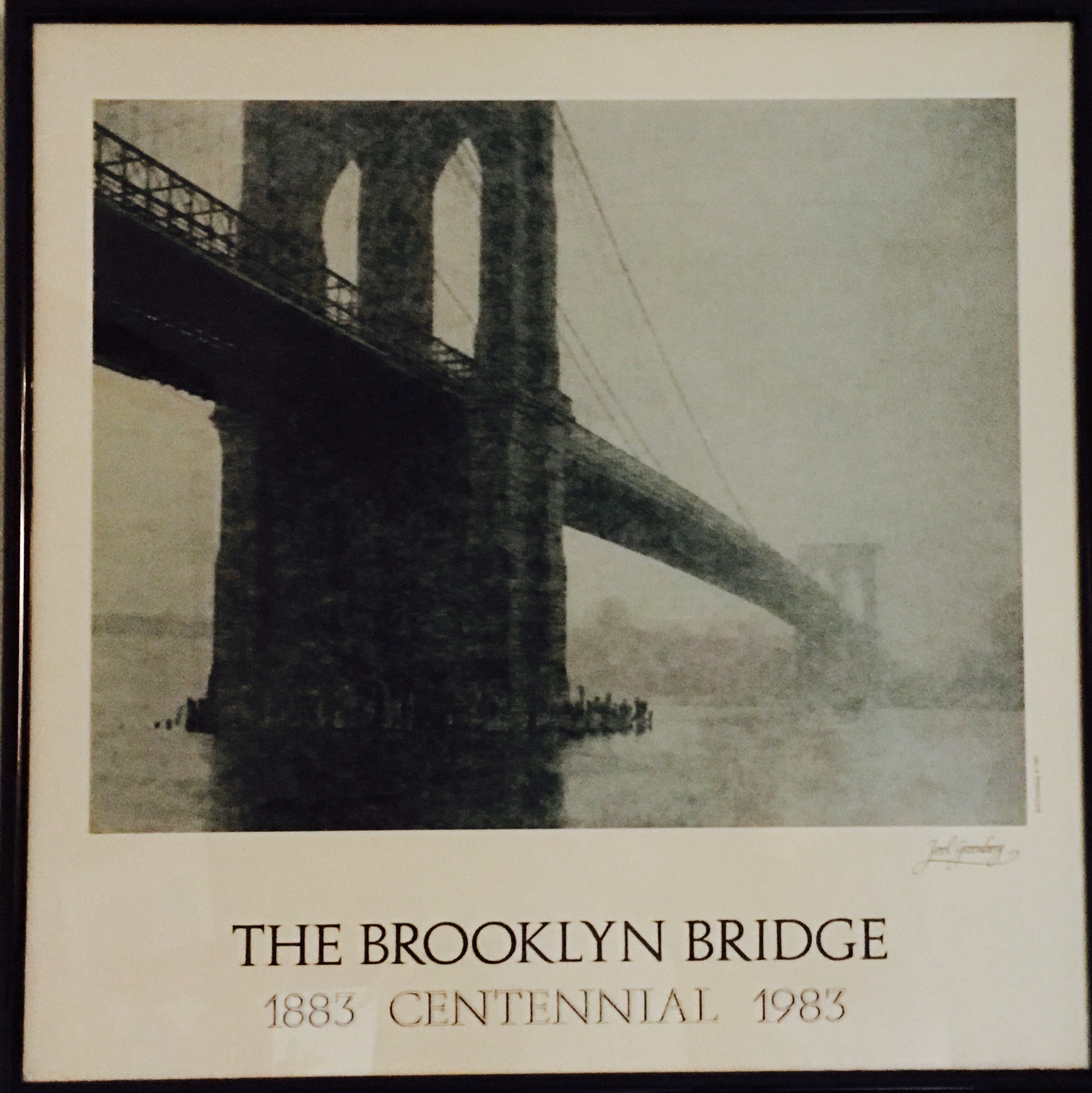 Proud is an understatement when it comes to how my parents felt about their NYC heritage. Careers on the NYPD and FDNY were all part of my family's background both my mother and father's family were very active in Tammany Hall, the Democratic political scene from 1790 until the 1960's. Life outside of NYC really did not exist for them as their traveling was very limited and of course there was no internet. They learned and amassed an education from their surroundings which included all the 5 boroughs of NYC which were connected by a maze of underground subways that twisted and turned through the dark tunnels and sometimes overhead tracks taking opening a various points to let them embark into a whole new world in Manhattan, Queens or the Bronx. Staten Island was a ferry ride away which was a New Yorker's cruise ship taking you to rural Richmond County along with your car if that was more convenient for you when you arrived on the Staten Island shore. What more of an education did one need in their day?
I have not personally visited Brooklyn in many years. My last trip was a stopover at JFK around 10 years ago and before that a buying spree at Crazy Eddies circa 1976. We made a special 'trip' from our Murray Hill apartment to get gigantic speakers to listen to vinyl on our Pioneer turntable, our Kips Bay neighbors were so pleased to see us carting them into our one bedroom apartment.
I now visit B'klyn through my virtual friends on social media and our good friends, whose son lives in Brooklyn Heights with his wife and infant son. It is a different world than the one I knew as a child but the essence doesn't seem to have changed. Somedays, I am able to share the good, the bad and the ugly without leaving my computer, which is something I never could have imagined even 10 years ago. For me, it has been such a wonderful way to share my experiences as a former New Yorker whose family was a little part of its history with those who are both died in the wool New Yorkers and those who are transplants with roots that are firmly entrenched making it harder and harder for them to ever leave as the years pass.
After reading about the stay at home dads' story and how their friendship bond developed in the strangest of situations. I found that B'klyn made it possible for them to meet and through friendship support each other and their daughters. Yes they were sucked into to the kids zone but they had living in Brooklyn in common.
That a genuine friendship between them evolved seems a little strange to Mr. Winterhalt and Mr. Carels, even now. Unlike other male bonds, those forged through music or sports or work, theirs was formed between two guys who did not seem to have much in common.

"You get sucked into the kids zone," Mr. Carels said. "So it's good to have a connection to reality, whatever that reality is."
B'klyn, NY, it is where many people of many backgrounds get together just as my parents did so many years ago. My father was Italian and my mother Irish, their Catholic faith and their neighborhood was there common ground. It was not enough to make their marriage work in the long run but that is a whole other story!
 This new film from the book by the same name has brought back my search and wonder of what it might have been like for my parentis the the 40's AND 50's New York.
A 1950s American immigrant story told as if it took place a half-century earlier, "Brooklyn" unfolds almost like a prim Victorian novel, presenting a young Irish woman, nobly brought to life by Saoirse Ronan, torn between two lovers. One is a polite, red-headed chap from her hometown, the other a brash Italian-American who falls for her during her new life abroad, and so her big decision has as much to do with choosing between countries as courters.

Source: 'Brooklyn' Review: Saoirse Ronan Embodies Immigrant Experience | Variety
At my age now with my parents and their generation all dead, I find myself piecing together their lives with some of the strangest stories I read. Stories with backdrops of NYC and Brooklyn especially make me smile and drift off into my own thoughts and my imagination of what it must have been really like for them in their early lives.
Lives that were so different than my own but lives that had so much of an effect on the person I became and the person I am now in 2016.