From Blogger to "Daphne Dishes"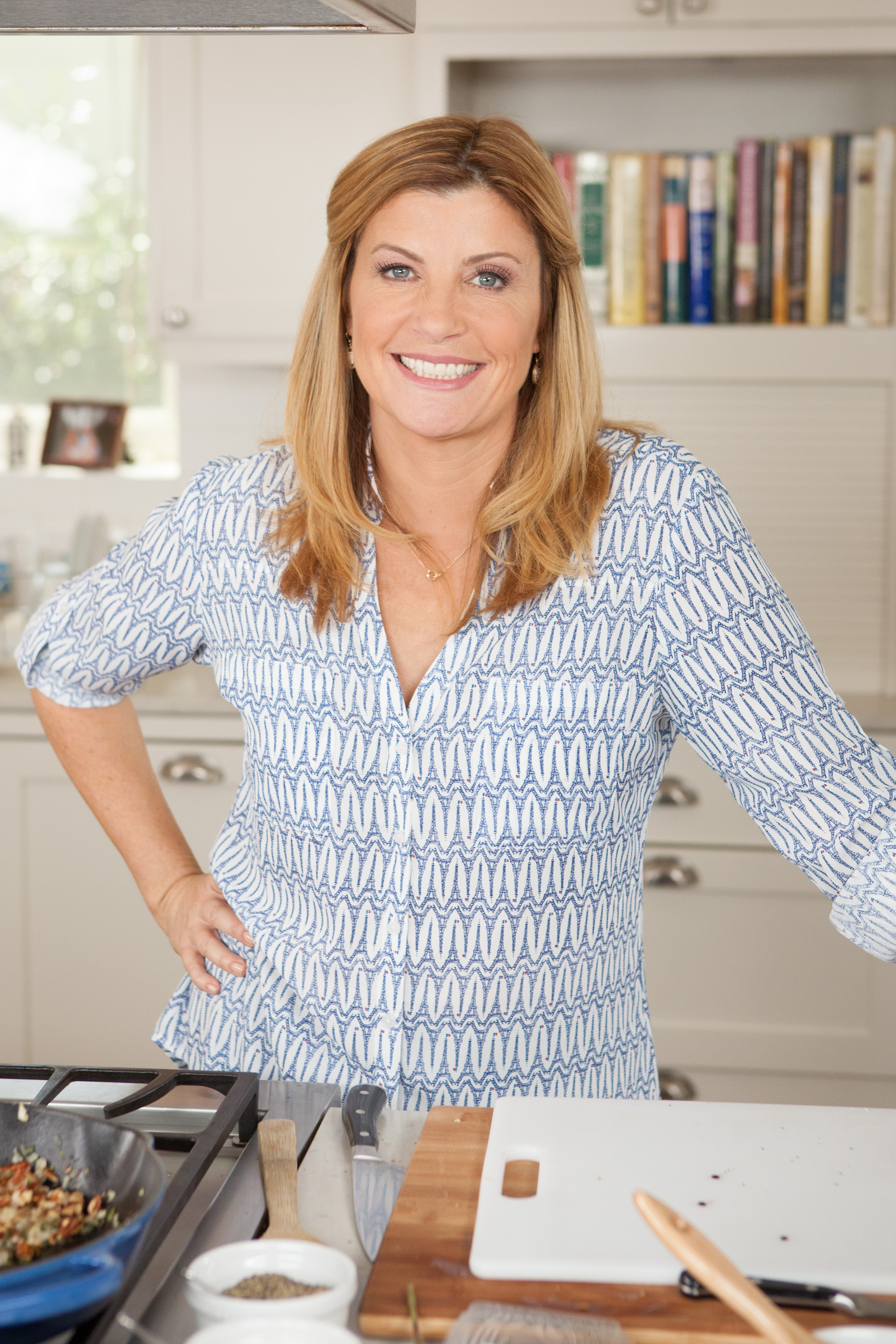 Daphne Brogdon started out as a blogger, vlogger on Momversation and also has a website coolmom.com. She is a stand-up comedienne with a sarcastic sense of humor that she manages to share with her fans on her blog, and Daphne Dishes.
Today, I had the pleasure of enjoying a conference call with her. She answered questions about how she combines both worlds of blogging and cooking and how she came to the place where she is now with her own show Daphne Dishes on the Food Network.
Daphne's husband is a chef with renowned experience in Los Angeles. Through working with him in his food business, she found another outlet for her creativity with food, recipes and cooking.
Now she is able to combine all of her talents, including humor along with her cooking skills and work in her own home with her children close by. A dream come true for a mom blogger.
Daphne has learned to respect her children's boundaries when it comes to working with her in her television endeavor. If something just doesn't fit with their personalities she does not force or persuade them to continue. At this point, she says they more or less enjoy their participation. She realizes that as they approach adolescence this enjoyment may change and they may want more privacy and stricter boundaries. It is a fluid working relationship when it comes to children and has to change as they get older.
Fortunately, she is able to deal with her kids when they become picky while eating by picking her battles along these lines and introducing them to new things slowly.
As a blogger and television personality Daphne also talked about people, who are not fans or actually dislike what she does. Like most of us, she does not want to offend and has learned to listen to those who criticize her and not immediately form a judgment. She realizes, they may actually have something positive to add which is hidden within their critical view.
In particular, I loved her discussion about working with her husband, who is a restauranteur and chef. She spoke about him making a restaurant recipe and then she would make the home version of the same recipe.
What a fantastic idea! I cannot tell you how many times I have eaten in a restaurant and wanted to make the same dinner at home. What about you?
Another brief discussion was devoted to not wasting leftovers, which can be costly in a home food budget.
This was a unique opportunity to talk to Daphne, another blogger, vlogger, who works from home and has parlayed her creativity talents into work that she enjoys immensely and it allows her to be a SAHM (Stay At Home Mom)!
Sounds like a blogger dream come true…to me!
The Best Cauliflower Recipe Ever
Total Time:
25 min
Prep:
10 min
Cook:
15 min
Yield:4 servings
Level:Intermediate Next Recipe
Ingredients
4 tablespoons olive oil
1/2 large head or 1 small head cauliflower, cut into florets
Salt and fresh ground pepper
3 cloves garlic, chopped
1 roasted red pepper, seeded and chopped
2 tablespoons soft tofu
1/2 teaspoon crushed red pepper flakes
2 tablespoons breadcrumbs
1 tablespoon sesame seeds
Directions
Heat 3 tablespoons of the olive oil in a large skillet over medium heat. Add the cauliflower florets and season with salt and pepper. Cook until the cauliflower begins to brown and soften, about 12 minutes, stirring every few minutes.
While the cauliflower is cooking, heat the remaining 1 tablespoon olive oil in a medium skillet over medium-low heat. Add the garlic and saute until softened, 1 minute. Add the roasted red pepper and saute for another few minutes, until heated through. Transfer to a blender or mini-chopper and blend. Add the tofu and some salt and pepper and puree until smooth.
Add the puree and the red pepper flakes to the cauliflower and cook for 1 minute. Stir in the breadcrumbs and sesame seeds and cook another minute. Transfer the cauliflower to a serving dish and serve.
Recipe courtesy of Daphne Brogdon-Blogger, Vlogger and Food Network Chef