Best Friends Forever…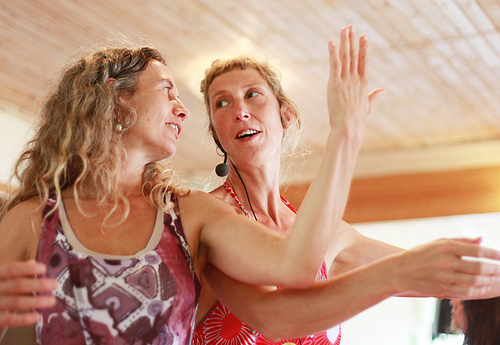 This post is a difficult one for me since in some ways it is hurtful and in more ways it is just sad. Life for me has a way of dealing with joys and losses by giving me more joys and losses. The thing is the joys and the losses don't always balance each other out when you need it.
Friends are mostly a source of joy for me but as I get older I am finding that the more joy a friend brings me the more difficult it is when a friendship changes or ends.
I am beating around the bush here because this is a painful thing for me to write about, but I will try because it would be so helpful for me to hear from others, who have experienced similar situations.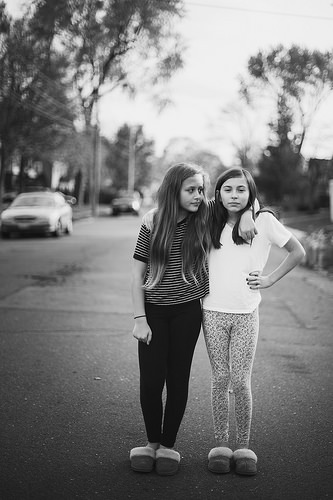 Over twenty-five years ago, when I was in the middle of parenting my young girls, I lost my best friend to breast cancer. While she was sick and living with cancer, she shared some of her thoughts with me along her journey. Her worries were of course consumed with questions about how her little girl and husband were going to do once she was gone. She worried most about her 3 year old daughter, who would probably not even remember her. She left letters for her daughter and told me to keep in touch with both her husband and daughter after she died.
I promised, and have kept that promise to this day. It was an easy promise to keep because her husband and daughter and my family enjoyed spending time together, summers especially. We spoke of my friend often and told her daughter stories that would make her laugh, it kept her mother present even after death. My friend's daughter resembled her mom both physically and in the way she did things and their sarcasm and humor were eerily the same.
I am so grateful that we did not loose touch, it has been a joy to watch my friend's daughter grow into a young woman and although we do not see each other that often, we are on Facebook together and can pick up wherever we left off the last time we saw each other. Her dad is also the best of friends with my husband and me. He has a significant other now and as we grow old, we all still speak of his wife and wish she had aged along with us. But she is forever 41years old as that is the age she was when she left us.
Another friend of mine from college lost her husband almost 10 years ago. He died while driving the car, he and his wife were together when he suffered a fatal heart attack. Fortunately, she was able to stop the car and summon help. Sadly it was too late. She and I were had just introduced our husbands over recent years. We enjoyed spending time with them at their home in the summer when we would stop to catch up and stay over night on our way to Martha's Vineyard. My friend suffered from deep grief and the hole that was left after her husband died. We still keep in touch and she knows that I am here. We have not seen each other in a couple of years. She has her grandchildren along with a large extended family and I have my granddaughter to keep us busy.
More recently the closest friend of both my husband and me died suddenly. He was my husband's best friend for whom there is no replacement. It has now been over a year and the hole his death left is still so evident. His family and wife remain close with our family and I hope it stays that way although I know that everyone's grief is different.
Over the past year, his wife has gone through an unbelievable amount of change while living without her best friend and spouse of over 35 years. It has been a year full of holidays, birthdays, and the birth of another grandchild only weeks after her husband's sudden death. Every day was another first.
I tried to be there whenever possible but I still have my husband so in some ways I cannot relate to what my dear friend is experiencing. She has sought out support in other places, therapy and support groups among "strangers", who have suffered a similar loss to her own. While I understand, I have had to adjust to her absence in my life, a loss for me which I was not prepared for.
Have any of you experienced this compounded loss when a friend losses a spouse?
While I am trying to understand, I am getting used to the distance that has developed between us but I don't really want to get used to it, because that means that 30 plus years of friendship may in fact slowly disappear as both our lives inevitably change as we age.
Losses and grief are so complicated.
My greatest losses have been, my grandmother at age 30, my mother 25 years later and my brother 4 years after my mother. I am officially an orphan. It has been an adjustment. I found myself jealous of my husband, whose mother was younger than mine and who also lived with us after my own mother died. To this day, when my husband is on the phone with his own brother, I wish I could call my own brother even after 8 years since his death.
As a family therapist, I know that this is not an uncommon phenomenon. I read many comments this recent holiday season from moms, who have lost young children. They spoke so honestly about how much grief they experience when they receive family photos wishing them "Happy Holidays" while their own hearts are broken. Despite knowing the reasons behind all these complicated feelings does not make it easier for me to personally deal with them in my own life.
Change is so hard! I will still be here for my friend.
My hope is that the chaos that is my life does not get in the way of my compassion for her as she journeys through her grief.
Our lives are different but isn't that just what we need sometimes so we can be there for our friends with greater empathy?