Have you ever thought a cloud was a face?
Astronomers do the same in outer space.
An odd but familiar-shaped asteroid
Racing on its round-trip through the void
Has been given a nickname of its own
That real canis majors would love: Dog Bone.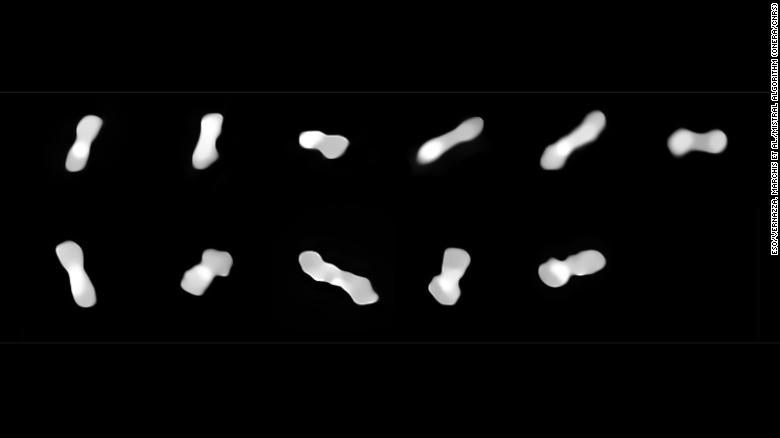 These 11 images show the asteroid Kleopatra, viewed at different angles as it rotates.