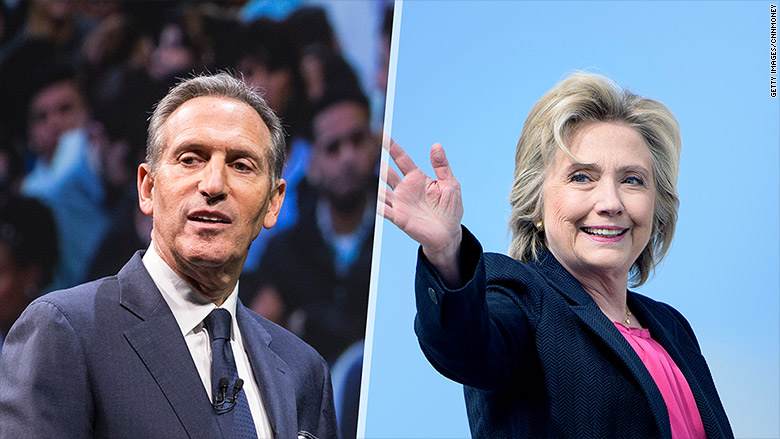 "Schultz is one of the country's most politically outspoken chief executives, but until now he had not taken sides in the 2016 race between Democrat Clinton and Republican nominee Donald Trump.
'I think it's obvious Hillary Clinton needs to be the next president,' Schultz
told Poppy Harlow
at the first-ever CNNMoney American Opportunity conference in New York. Clinton has the ideal 'life experience' and 'professional experience"'to be president, he said." [cnn.com]
Though I drink a lot of coffee,
Not at Starbucks do I buy it.
But  its CEO's for Clinton
So to toast him I will try it.