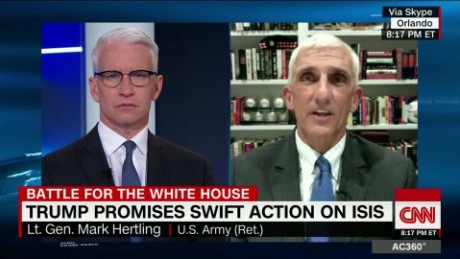 "A retired army general is slamming Donald Trump's remarks that as President he will ask the US military to come up with a plan within one month to defeat ISIS.
'I had to ask myself, what the hell does he think we've been trying to do for the last 14 years in terms of al Qaeda?' Retired Army Lt. Gen.
Mark Hertling
told Anderson Cooper on AC360 on Tuesday."  [cnn.com]
For defeating Isis Trump's  had a plan,
So secret that only he knew it.
But now he reveals it's no harder than
To  let the generals do it.