A recent Washington Post poll showed that only 1 out of every 6 Americans can locate Ukraine on the map(see above).  The median respondent was about 1800 miles off. How well do you know your world geopraphy? Take the following quiz and find out.
Listed below, in alphabetical order,  are 18 countries mentioned in the front section of today's Chicago Tribune. Identify the country—or body of water in two instances—that doe" not" border each of the countries  on the list. Good luck!   A score above 14 qualifies you as geographically literate.  Otherwise it's time to check National Geographic's Collegiate Atlas of the World as I did in constructing the quiz.
1. Brazil: Ecuador or Paraguay?
2. Brunei: Sarawak or Borneo?
3. Cambodia: Burma or Thailand?
4. Cameroon  Congo or Sudan?
5. Canada:  Maine or Pennsylvania?
6. China:  Turkmenistan or Kazakhstan?
7. Egypt: Libya or Ethiopia?
8. Libya: Chad or Mali?
9. Malaysia: Thailand or Cambodia?
10. Philippines: Sulu Sea or Andaman Sea?
11. Russia: Latvia or Slovania?
12. South Africa: Botswana or Angola?
13. Syria: Iraq or Saudi Arabia?
14. Taiwan:  Yellow Sea or South China Sea?
15. Thailand: Laos or Vietnam?
16. Ukraine: Poland or Bulgaria?
17. Vietnam: China or Malaysia?
18. Yemen: Oman or United Arab Emirates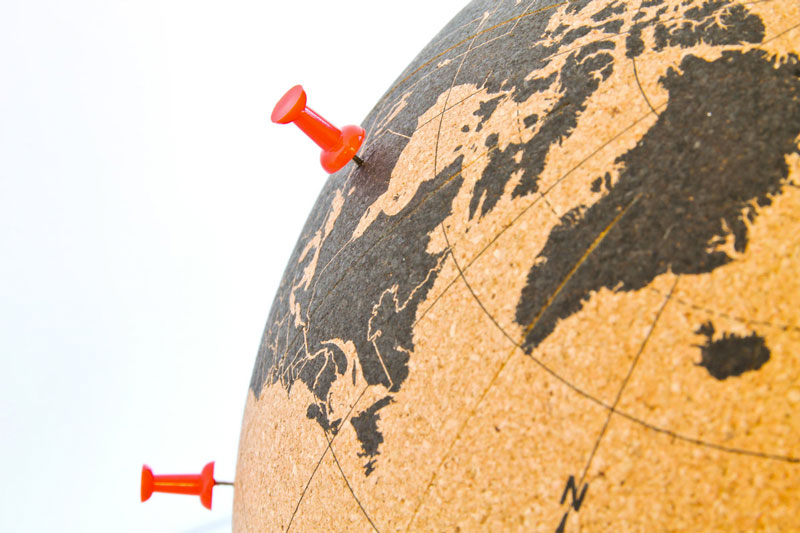 Answers: 1. Ecuador 2. Borneo 3. Burma 4. Sudan 5. Pennsylvania 6. Turkmenistan 7. Ethiopia 8. Mali 9. Cambodia 10. Andaman Sea 11. Lithuania 12. Angola 13. Saudi Arabia 14. Yellow Sea 15. Vietnam 16. Bulgaria 17. Malaysia 18. United Arab Emirates