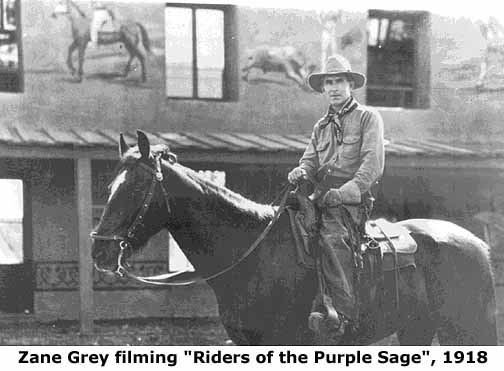 Today's the birthday of Zane Grey
Whose frontier  novels once  had cachet.
He was read by rich and poor alike.
And the favorite of John Q. Public and Ike.
In his nostalgic "The Lost Continent: Travels in Small-town America", Bill Bryson observes (with some chagrin) that the last book President Eisenhower read was Zane Grey's "West of the Pecos".