Born today was Robinson Crusoe.
Haven't read Defoe? Please do so.
Based on the tale of a real shipwreck,
His survival, you might say, was real low-tech.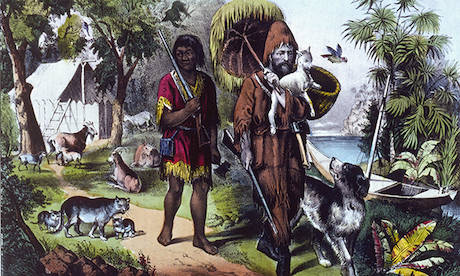 "I know not what to call this, nor will I urge that it is a secret, overruling decree, that hurries us on to be the instruments of our own destruction, even though it be before us, and that we rush upon it with our eyes open."   [Robinson Crusoe]
Are you listening, Republicans?