-By Warner Todd Huston
Early this morning I woke up retching. Now there is a great way to start a Thanksgiving Day post, isn't it? But even though the mere smell of my wife's wonderful Thanksgiving dinner cooking in the kitchen is making me nauseous it still makes me realize just how thankful I am this Thanksgiving Day.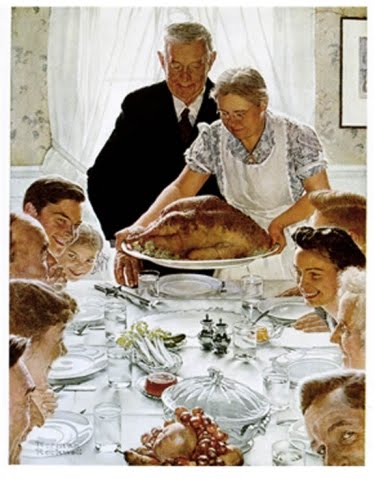 As I sit nearly doubled over from stomach muscle pain because of a night of vomiting–I swear I won't mention details again–it occurs to me that there are millions of people that are dealing with overwhelming pain every day. And I am not.
There are people trying to push their way through cancer or other terminal illnesses, people just happy for a few minutes free of the nagging pain, just a few minutes to enjoy their loved ones on this what may be the last holiday for so many. And I am not.
Being sick reminds me that despite my temporary condition I will be all back to normal in a day or so and will be past this spate of illness. Too many will not so easily get past their condition.
So, I am thankful for what I have here, surrounded by loved ones with a bountiful meal in the offing–despite that I can't partake just this once. I am thankful that I have a roof over my head, my bills are paid, and I have power and heat on this cold day.
I am thankful for my country and the opportunities my fellow Americans find that many peoples in other lands lack. Thankful for the great history of this country and its principals and ideals that have set so many millions free.
I am grateful that I can fight my political foes with my computer keyboard without fear that the government might batter my door down to imprison me. And I am thankful that it is doubtful that any American will ever be so badly treated–we hope. I am thankful we are a land of law not of mere men.
So, despite that I am having a bout with the stomach flu, I am thankful for all I have and I thank God for his many, many blessings.
Now I have to go lie down before I collapse.
Happy Thanksgiving, everyone.
Warner Todd Huston