-By Warner Todd Huston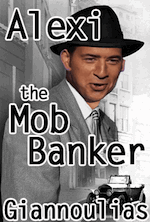 Despite claims made earlier in his campaign, Democrat candidate for Senate Alexi Giannoulias has said that he'll be quite happy to take campaign donations from lobbyists as he vies to take Barack Obama's old Senate seat this year.
WGIL News reports that Giannoulias claimed earlier in the campaign that he wouldn't take donations from lobbyists. However, Giannoulias limited the scope of that claim to encompass only federal lobbyists and political PACs. He has taken donations from state lobbyists.
The difference between a state lobbyist and a federal lobbyist seems vague with Giannoulias, but he claims there is a difference.
WGIL also reports that the Mark Kirk campaign, Alexi's GOP opponent, is saying that Giannoulias has already taken $87,626 from lobbyists. The Giannoulias campaign disputes that number but has not released any figures to prove Kirk wrong.
As reported earlier, Kirk has a fundraising lead over Giannoulias, so perhaps that is why Giannoulias is suddenly finding a difference between state-registered lobbyists and federal ones?