-By Warner Todd Huston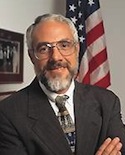 The Daily Herald has an interesting story detailing the fundraising of the two candidates vying for the 22nd District State Senator seat in the Elgin, Illinois area. The story shows the anti-voter ideas in which Democrats wallow.
The piece reports that incumbent Democrat Mike Noland has raised $107,000 for his race for State Senate while his GOP challenger, Steve Rauscnehberger, has raised $71,000.
That seems like a horrible gap between incumbent Democrat and the resurgent Republican, doesn't it? Dem. Noland sure sees it that way. "I just got more support, period, throughout," Noland told reporters.
But does he have "more support"? Not from his actual voters he doesn't. Tucked into the Herald story is this line…
The majority of Noland's contributions came from political action committees, while Rauschenberger's came from individuals.
So, Noland the Democrat is getting money from special interests and political organizations outside his district, Rauschenberger is getting most of his money form individual voters!
This is a great disparity in actual support. Sure Noland has a lot more cash, but he has had to go begging to outside forces to get it while Rauschenberger has gotten his from individual voters who are keen to see him retake the State Senate seat he held for 14 years (1992 to 2006) before he resigned to run for Lt. Gov.
I'd say that Rauschenberger is the one with "more support," at least when it comes to actual voters that wish to see him elected.