"I've got this thing and it's <redacted> golden"   –Former Illinois Governor Rod Blagojevich
He was talking about a senate seat and he is now serving time in a federal prison, but Hawthorne Race Course can say that quote this week and not sound corny.
The first week in October features a staple of the Fall Thoroughbred racing calendar, the Hawthorne Gold Cup.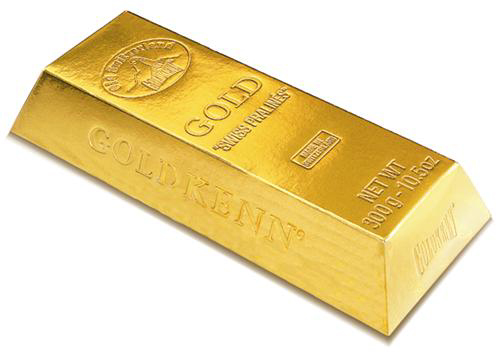 A Grade Two with a half million dollars on the line, the pivotal and intersectional Gold Cup drew a good field. Even better, the Gold Cup is sandwiched by a pair of nice grass stakes. It all adds up to a sterling start of the Hawthorne Fall meet. "Picks and Ponderings" will be on site at Hawthorne covering the day-long event.
Hawthorne Race Course — Race 7  — Indian Maid Stakes — 1 1/16 miles on turf — post time 5:15 pm CT
This grass race honors Indian Maid, a locally owned mare who won the G2 Falls City at Churchill three times and had a record of sixty-six starts, twenty-two wins, fifteen seconds, and ten thirds.
An octet of female turfers will go for $100,000. The first horse on the past performance pages pops up to the top.  ROMACACA drops back to Earth after setting the pace and then getting swallowed up in the Beverly D. at Arlington by I'm A Dreamer (who was 4th in the G1 Flower Bowl last Saturday) and Marketing Mix (who won the G1 Rodero Drive nee Yellow Ribbon). Back to the G3s and listed stakes she goes, and she'll make her second appearance on the Hawthorne grass. The first time, she was a three year old taking on the boys in the 2009 G3 Hawthorne Derby. That was four years ago on a bog of a turf course, and the course won't be that boggy nor are there any boys in the bunch. She should get an alert rail break under Torres, and take the field all the way. Does well after a mini-freshening. JULIE'S LOVE came to America after getting drubbed in the 2011 Prix de l'Opera on Arc Day (which was won by Nahrain, who won this year's Flower Bowl). She's from the Graham Motion barn that is a respectable 17% winners on turf, 19% winners in listed stakes.  She won the De La Rose at Saratoga two back and was third in the Penny at Parx against quality B-level New York turfers like Hessonite amd Gitchie Goomie. Did toss in a dull ninth last time in the Noble Damsel, but that was a Grade 3 and she does fall back to listed company. Some of the Illinois-bred turfers passed on this race to await the (now on turf) Illini Princess at month's end. KEPI, according to trainer Williamson, has had the Indian Maid on her radar since winning the Lady Lionel at Arlington on the Pucker Up undercard. She's been drawing straws with the statebreds, but she does have three top two finishes in three starts on Hawthorne sod.
#1 ROMACACA (2/1)
#5 JULIE'S LOVE (4/1)
#7 KEPI (9/2)
Longshot: In our Hawthorne Fall Preview piece at "Picks and Ponderings", Rosemary Homeister, Jr.'s penchant for price horses (remember Dolly Peach last spring?) was mentioned.  #8 AFFAIR DABBLER (10/1) picks up Homeister, and she won on AFFAIR DABBLER twice across own. Third last time going a mile at Kentucky Downs in a listed stake, but that was on the undulating course there and shows that she should handle 1 11/6 with aplomb.  Climbed through the conditions, and the speed figures trend similarly as KEPI's, but she's a little over double the price.
Hawthorne Race Course — Race 8 — G2 Hawthorne Gold Cup — 1 1/4 miles on dirt — post time 5:50 pm CT
The short version: NATE'S MINESHAFT goes to the front, flanked by ALTERNATION. The two are mostly alone on the front end, closers in pursuit. They hit the top of the stretch and….
Check out the fine folks at Thorofan's "Handicapper's Corner" to see how "Picks and Ponderings" thinks the Gold Cup will play out.
Hawthorne Race Course — Race 9 — Robert F. Carey Memorial — 1 1/8 miles on turf — post time 6:25 pm CT
This grass race honors Robert F. Carey, who was the manager of Hawthorne Race Course from the late 1940s to the late 1970s. The Carey Family has owned the track for over 100 years, and still owns it today.
At publish time, WILLCOX INN was cross-entered into the Carey and the G1 Shadwell Turf Mile at Keeneland. He's expected to defect to Keeneland.
Without him in the race, we look to the horse that finished second in last year's Hawthorne Derby, SUNTRACER, who came back into form with a second in the Black Tie Affair, a third going three turns on Preview Day and running down a loose-on-the-lead Mr. Mischief in the Illinois Owners' Stakes.The Perez/Block jockey trainer team got hot (15 money finishes in 18 starts) at the end of Arlington. He's a one-run closer, but the rail position may just help him. NIKKI'S SANDCASTLE won the Sea O' Erin at Arlington, and worth noting that the third place finisher was Middie, who ran off the screen in the Washington Park. In form through the summer, he stepped up into a solid G3 going ten panels on Preview Day and ran a completely flat race. He cut back to listed stakes and to a mile and eighth for an off-the-turfer in Oklahoma. Back on turf for today's Carey and may get first run on the closers.  TAZZ got a very tactically smart ride last time from Homeister. He did not give Mr. Mischief any relief on the back stretch, and his pace pressure allowed him to get first run on the closers, only to be nosed by a potential Hawthorne Derby winner. TAZZ does like Hawthorne (five starts, a win, four top three finishes), but there's a rider downgrade from the aforementioned Homeister to Ocampo. Was third in last year's Carey, though against a softer bunch. However, he's strung good races together before.
#1 SUNTRACER (4/1)

#5 NIKKI'S SANDCASTLE (8/1)
#3 TAZZ (6/1)
Longshot: The absence of WILLCOX INN opens the race up, although "Picks and Ponderings" took two rail horses in the grass events. For the longshot, we look to the barn of trainer James Gulick. Yes, 5-for-51 trainer James Gulick. However, two of those wins were in stakes company. Gulick sends out #10 MYSTIC (15/1) in the Carey. He last won on the tight turns in West Virginia last year, but he's had wide trips in each start since Gulick claimed him. Third last time going a mile and an eighth, and Thornton has the return call.
Good luck!