Are you a gambler looking to make the transition from casual to degenerate?  Or maybe your boyfriend or sibling has a gambling problem, and you are looking for a way to relate.  This list is comprised of the truly pathetic, degenerate bets that only the cream of the crop of addicts would ever touch.  (Every single category listed below is real, and can be wagered on.  I suggest you act like an adult, and bet on all of them).

5. Who will Barack Obama pick to win the Super Bowl?  Do people from Kenya watch football?  I'm joking, I'm joking.  It should be noted that if Newt becomes president, next year's Super Bowl presidentially themed prop bet can be "Will the winning team score more touchdowns than Newt has had wives?"
Anyway, this is a tough one to pick because both states (Massachusetts and New York) both always go Democrat.  If we had a "gray" state thrown in then we know that Barack would pick that team to pick up the "crazy football fan" vote.  I think Barack will go with the Patriots to increase his odds of meeting Gisele.
4. How long will it take Kelly Clarkson to sing the National Anthem: Over or Under 1 minute and 35 seconds:  The biggest surprise of the Super Bowl is that Kelly Clarkson is still famous enough to get the National Anthem nod.  Didn't "Since You've Been Gone" come out like 5-years ago?  Is she still empowering newly dumped high school girls?
I say the smart money is with the "under"  because Kelly is not famous enough to demand a lot of camera time.
3. Will Madonna wear fishnet stockings at any point during the Super Bowl Halftime show?  She will for sure wear fishnet stockings, and it will for sure look gross on her 70-year-old legs.
2.  What Color will the Gatorade (or Liquid) be that is dumped on the Head Coach of the Winning Team?  Both of these teams have won the Super Bowl in the past 8 years, so I am sure you can just Youtube both celebrations and see what color the Gatorade was in each team's prior celebration.  Or you can not be a nerd and put your next months rent payment on your favorite color.  Your call.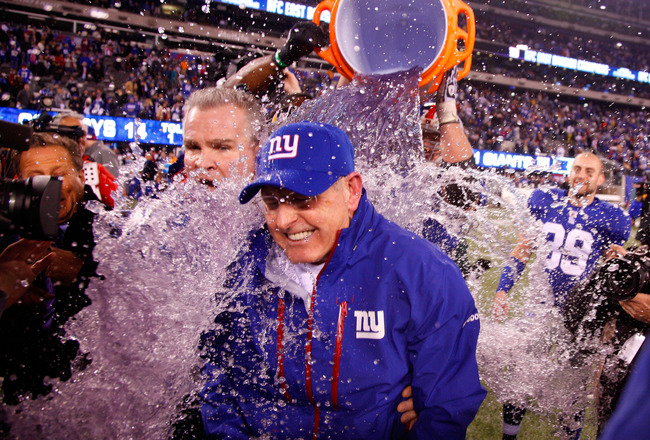 1. Who will the Super Bowl MVP of the game thank first: coaches/owner (+400), does not thank anyone (+250), family (+500), God (+125), or teammates (+200)?  What does it say about NFL players that thanking "family" has the worst odds?