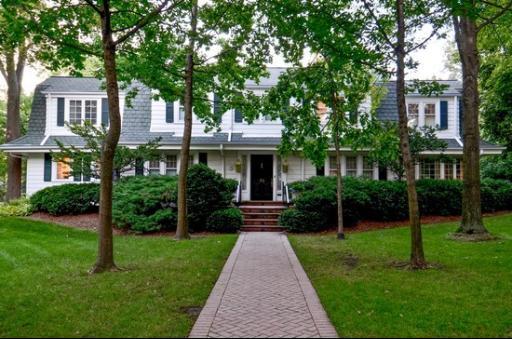 The Robbins Park Historic District is one of the prettiest and most sought-after areas in Hinsdale.
A 4,266 square foot, 5-bedroom, 3 ½ bath home in the Dutch Colonial Revival style just came on the market, priced at $1,995,000. The home, at 711 S Washington St, lies just beyond the historic district boundaries and two short blocks from the district's namesake park.
The home, which has had the same owner for 41 years, is within easy walking distance of downtown Hinsdale, a Metra station and schools.
Only a very few homes in the area have sold near this home's asking price – $1,995,000 – within the past year, but then few homes in the area can boast this one's lot size: nearly ¾ of an acre.