My Marathon Two Weeks of Events, Shows, Travel and Fun
Here's what happened:
Disney Parks Social Media Moms Celebration "On The Road" @The Intercontinental Hotel

The Jewish Holiday Shavuot

National Restaurant Association Show @McCormick Place

Sweets and Snacks Expo @McCormick Place

Pittsburgh Trip visiting my kids and granddog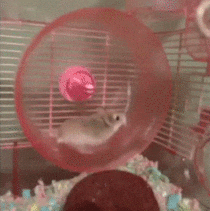 It's been a crazy two weeks. I'm zonked!
I'll tell you about all of these super exciting events over the next few posts.
Disney Parks Social Media Moms Celebration "On The Road"
I was invited to attend the Chicago Disney Parks Social Media Moms Celebration, which took place just under two weeks ago! How cool is that?!! My friend Esti in NY (primetimeparenting.com), has been to several of the Social Media Moms Celebrations. She made sure that I understood that it was a big deal to be invited. Yes, I did send her pictures to figure out what to wear, and yes, she was right…it was a big deal!
The Breakfast
I was incredibly impressed by how Disney went out of their way to make sure that my special food requirements (Gluten Free and Kosher!) were met (including mini Heinz ketchup's!). I was really surprised and appreciative.
The Parks
I learned all about some of the new and fun attractions at/coming to Disney Parks – A huge Toy Story Land Experience and an Incredible(s) Summer! It's so exciting!!!
The Info Sessions
The program was super informative and the speakers were terrific! We heard from Jenn Fickley-Baker (Editorial Content Manager at Disney Parks), who shared some very inspirational Disney Parks moments with us, and Kristyn Merkley/Lil' Luna (The Social Media Traffic/SEO and Life Inspiration Blogging Expert!).
I even got up close and personal with world renowned Jeannette Kaplun/Hispana Global. It turns out she lives in the very city where my kids got married this past summer! Jeanette is super interesting and very down to earth. Who else would think about how their decision to straighten their hair before an interview is effecting their pre-teen daughter's perception of herself? It makes you think…doesn't it? (The post: Why It's Important To Love Your Curls, Especially If You're A Mom)
The Cruise
I asked about food accommodations on Disney Cruise Lines: How does Disney deal with Gluten Free (and Kosher) requirements. We all want to know the answer to that!! I was told that as long as Disney knows in advance, they will make sure that all needs are met. Woa! I'm not sure what they thought of my "Kosher and Gluten Free Disney Cruise" idea, but a Chicago Girl can always hope!!! At least we know that we can have just as much fun as everyone else on a Disney Cruise and we won't starve in the process.
The Swag
Ok, so one of the perks of being invited to the Disney Parks Social Media Celebration is the swag. Thanks Disney!!!
I'm now a total Disney Parks expert (sort of). Send your Gluten Free and Kosher Questions about the parks my way and I'll make sure to get the best answers for you. Really!
More to Come…
I'll be posting about the National Restaurant Show and the Sweets and Snacks Expo in the next few posts. What would YOU like to hear about?? What is your favorite pre-packaged gluten free snack? I'm going to tell you about mine…stay tuned…