My very first Mother's Day (as the Mother), my less than one year old son gave me one of my all time favorite Mother's Day gifts. The Original Star Wars Trilogy on Video Tape. As a "geek" and a "Trekkie" I couldn't have been happier. I still have the set.
While I was happy to have received such a personal and long lasting gift, Mother's Day was special for me because I got to celebrate the two Mother's in my life; My fab Mother (KIH*) and my wonderful Mother-In-Law. I have often said that my Mother-In-Law taught me what it means to be a good MIL. If you ask me, I'm an awesome Mother-In-Law (I had a great teacher), however…I'm not sure my daughter-in-laws will agree…you'd have to ask them.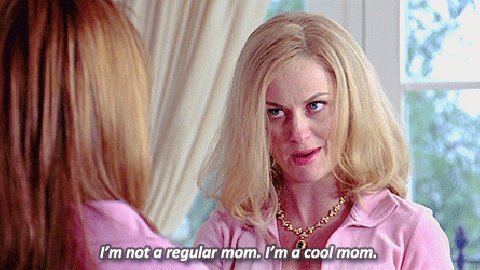 My MIL Marlene (OBM*), was a kind, thoughtful, super smart woman (she got her PhD at the tender age of around 50). My MIL held the "lowly" position of Director of Education and Planning at Memorial Hospital of Carbondale. What a slouch…right? NOT!
She was known as the "Reading Mother", and while she was incredibly understated (unlike her dear Daughter-In-Law), she got things done and made you feel deeply loved.
I really enjoyed shopping for my MIL for Mother's Day. She really appreciated anything we (a.k.a "I") would get for her. There used to be a store locally, called Petite Sophisticates. Do you remember that store? It was designed specifically for my MIL. Professional. Classic. Petite. She was a tiny woman. I used to love getting her suits and other outfits that she could wear to work. She really really appreciated anything that was chosen, and always gushed about it. I truly think she actually liked the stuff, but the point was, she was getting the gift, and she made you feel gifted. She made Mother's Day.
Sadly, my dear MIL passed away at the young age of 57. It's hard to believe now, so many years later (as my Dear Husband and I have (not!) aged), how young she really was. We feel robbed of a very special gem.
We still celebrate Mother's Day (of course!). We make sure to send flowers or an Azalea Bonsai Tree to my awesome Step-Mother-In-Law in Colorado. For my own Mother, we try to get something for her that is useful and that she will enjoy daily. I'm thinking a super soft fuzzy throw this year. Super soft. You know, the kind you need to shnuggle with.
Along with random gifts (and usually they are random because my family knows me that well), I always get breakfast in bed. It's an Omelette (capital "O"). This is no ordinary omelette. I almost want to call it a Garbage Dump Omelette except for the fact that that might be insulting to my family. Maybe not. This is the Omelette to end all Omelettes. Eggs. Egg Whites. Peppers. Mushrooms. Zucchini. Any vegetable in the fridge. Tomatoes. Cheese.
My Dear Husband used to do his best to make the Mother's Day breakfast – until he set off the smoke detector (really!!). After that, my Dear Older Daughter took it over. I think she was 8..or 9. Yes, all my kids learned to cook at an early age. If you're going to be in the kitchen, you have to know how to use it.
Dear Daughter (she thinks she's hilarious) started adding (a lot of) crushed red pepper. While she's used to being the cause of steam coming out of my ears, I think she really enjoys causing it via her culinary innovations. The first year I was a little shocked by the "slight" kick to my breakfast, but I've come to expect the unexpected when it comes to Mother's Day. Dear Daughter #2, at the age of 6 or 7, cut/prepared the strawberries decorated them with whipped cream (of course)!!
In 2011, my kids gave me one of the best presents of all. Not only did I get my Omelette in Bed (with flowers, tea, and other stuff) they guest wrote my Blog that week on Kosher Everyday. Best. Present. Ever. You can find it here: The Mother's Day Breakfast/Omelet Blog – Written by Guest Writers: The Matten Kids! Trust me…it's worth the read!
Here's the recipe that my Dear Oldest Daughter wrote that year:
Mother's Day Omelette with a Capital "O"
2018-05-10 20:07:33
Serves 1
Best. Omelette. Ever. You can adapt it to whatever you want to put into it.
Ingredients
1/4 cup scallions, sliced
3/4 cup mushrooms, sliced
shake hot pepper flakes
1/4 cup red pepper, diced
1/2 cup milk
2 large eggs
1/2 cup Egg Beaters
2 slices American cheese, torn into pieces
PAM spray
Instructions
Mix the milk, eggs and Egg Beaters in a large mixing cup.
Spray a large frying pan with PAM and turn the burner onto medium.
Sauté all the vegetables and pepper flakes until they are soft and browned.
Pour the egg mixture over the vegetables.
Cook the egg a few minutes then top the egg with the American cheese.
Cook for another minute, then fold the egg over.
Smush with the spatula to get some of the liquid out of the egg.
Cook another minute, then put on a large dinner plate.
Serve to Mom in Bed!
Adapted from No adaptation necessary. Reprinted exactly.
Everyday Gluten-free https://www.chicagonow.com/
Another one of my fabulous Mother's Day Breakfasts:
My 2014 Omelette
My Fabulous 2017 Mother's Day Omelette!
Happy Mother's Day to all the Moms Out There!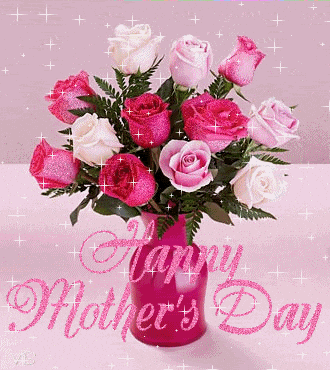 *KIH: From the Yiddish "Kein Ayin Harah"…Without an Evil Eye. Pooh. Pooh. Pooh.
*OBM: Of Blessed Memory.
Taken from the SIU application for the Marlene Rotbart Matten Academic Excellence in Health Research Award (BTW…did I mention that my Dear Husband grew up in Carbondale??!!):
This research award is in memory of Marlene Rotbart Matten, a nurse at Memorial Hospital of Carbondale, who while working full-time as Director of Education and raising a family of four children, earned her Master's and Doctoral degrees at SIU Carbondale. After receiving her degrees, she became Director of Education and Planning at Memorial Hospital of Carbondale. Her education and nursing skills had a major impact on the southern Illinois region, and helped innumerable citizens in the area. Her research on tissue and organ transplantation had an impact far beyond the local region. As a mother, teacher, and nurse, she continued to be a wonderful role model for women.