Every year, since the dawn of time, there has been a gigantic Kosherfest International Kosher Food convention at the Meadowlands Convention Center, in Secaucus, NJ. Mind you, the Meadowlands has nothing on McCormick Place, but considering that this is an all Kosher convention (yes there are speakers, programs and demos), it's a pretty impressive show.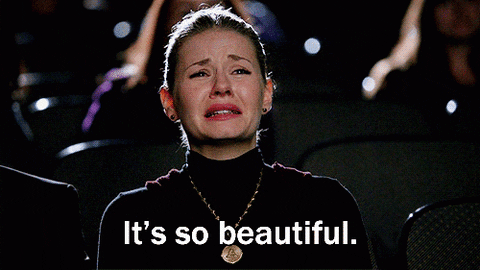 A few years ago, one of the major Kosher manufacturers of Canned Passover Macaroons came out with a unique flavor of macaroon: Carrot Cake. I immediately had a bajillion recipes come to mind. Ok, maybe not a bajillion, more like 5. Regardless, it was the beginning of a new era of canned macaroons. Before this, at least as far as I can recall, there were only the standard coconut, almond, chocolate, and chocolate chip flavors of macaroons. If you were lucky you could find a double chocolate variety: chocolate with chocolate chips. Now, if you go to your local grocer that carries Kosher products, the varieties are endless. At the time, finding a new flavor of macaroon was cool and interesting, as well as a culinary challenge.
It's taken me a few years (I know you want to know if I still have those sample cans), but I'm finally getting to publish a recipe with those uniquely flavored macaroons. Here it is…
Shredded Carrot Kugel Muffins – Recipe #3 of the Canned Passover Macaroon recipe series:
Shredded Carrot Kugel Muffins
2018-03-21 19:55:25
Use the Carrot Cake Macaroons for the bottom crust and as a crispy topping for these sweet, crunchy, and carroty little kugels.
Ingredients
10 oz can Carrot Cake macaroons, crumbled then divided into 2/3 and 1/3 portions
1 pound carrots, peeled and grated into shreds
4 large eggs separated
1/2 cup brown sugar, divided into 1/4 cups
1/2 teaspoon salt, divided into 1/4 teaspoons
1 1/2 teaspoons baking powder
1/4 teaspoon black pepper
2 tablespoons olive oil
1 teaspoon pure vanilla extract
1/2 cup gluten-free, Kosher for Passover Cake Meal
1/2 cup raisins
Cupcake pans with room for 15 cupcake sized kugels.
Instructions
Preheat oven to 350°F.
Spray cupcake pans with non-stick vegetable spray. Press 3/4 of the crumbled macaroons into the bottom of each of the cupcake bottoms. Set aside.
Place the yolks and whites in separate metal mixing bowls. Place 1/4 brown sugar, and 1/4 teaspoon of salt in each of the bowls. Whisk the whites until foamy. Using the same whisk, whisk the yolks until thickened.
Place the shredded carrots in a large mixing bowl. Add the baking powder, black pepper, olive oil, vanilla extract, cake meal, and raisins. Stir to combine.
Fold in the yolks, then the whites.
Using a large spoon or scoop, pour the batter into each of the cupcake sections over the macaroon crusts. Sprinkle the remaining crumbled macaroons over the batter.
Bake for 30-40 minutes until lightly browned and the kugels are set but not stiff.
Allow the kugel to cool for 5-10 minutes. Run an offset spatula or a knife around the edges of each kugel and remove from the pan. Serve warm.
Notes
1. I use a box grater to shred the carrots. It grates to the best consistency.
2. You can use multi-colored carrots for a cool, colorful kugel.
3. If you can't find carrot cake macaroons, you can use plain coconut.
4. You don't hear me saying this but, if you really don't like coconut macaroons, you can eliminate the macaroons completely. Top the kugels with a combination of olive oil, ground nuts, brown sugar, and a little bit of matzoh meal.
5. These kugels will freeze well.
6. I use a coffee tamper to really press the crust into the bottom of the tin.
Everyday Gluten-free https://www.chicagonow.com/
Stay tuned for more fun with Canned Passover Macaroon recipes! Next in the series…Chocolate Coconut Cream Pie!!! I know you can't wait!!!
For more Passover Recipes go to Kosher Everyday Passover Recipes. Make sure to use gluten-free matzoh products when making the recipes. You can also find my last years menu here: Sharon Matten's Passover 2017 menu and recipes
Please let me know what your favorite Passover foods are. I'd love to hear from you!
Filed under: Macaroons, Passover
Tags: Canned Macaroons, Carrot, Carrot Cake Macaroons, GFE, Gluten Free Eater, Kosher for Passover, Kugel, Macaroons, Non Gebroks, Passover, Passover Recipe, Pesach, Wheat free