I've been trying to put together my Passover menu today. It seems so silly to me that I'm having so much trouble putting it together. There are only four meals for the first days of the holiday. I can normally do four meals in my sleep. Considering how little sleep I get while prepping for Passover, I sort of am cooking meals while half asleep…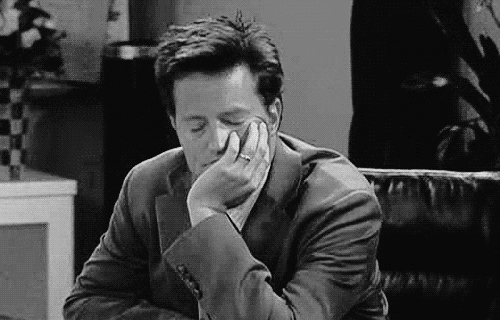 I think there are SO many recipe options, in Kosher cookbooks and online, that the vast quantity of recipes available can be daunting – even to a Passover Prep Veteran. I'm going to have to go back to the basics: Standard Passover fare (wine, matzoh, seder tray stuff, etc.), appetizer, soup, chicken, meat, 2 sides, and at least one vegetable. I have a tendency to make things way more complicated than they need to be. Go figure.
And it's not as if I'm actually baking the matzoh myself. Sheesh.
Then dessert! My consolation is that I have lots of Canned Passover Macaroons in my pantry…we'll be having Chocolate Cream Pie with Double Chocolate Macaroon Crust for at least one dessert.
When I asked my readers/friends for suggestions for what to do with Canned Passover Macaroons a few weeks ago, my dear cousin answered that she wanted me to make a macaroon crusted pie for her. Little did she know…
During the year I make a fabulous chocolate cream pie. It's really good. It was really important to me to come up with a recipe that rivaled the original. Because I'm just that way.
I have one word of advice. Let the pie chill in the fridge for at least an hour. If you don't, when you try to cut the pie it will fall apart. It will still taste supremely delicious, it just won't look as good as it tastes. I learned that the hard way. When trying to take pictures for this article right before Shabbat, I tried to cut the pie when it wasn't cool. The pictures speak for themselves. Trust me when I tell you, there was no pie left after Shabbat. Not. A. Single. Slice.
No one complained. Otherwise they wouldn't get any more pie.
And now…
The Canned Passover Macaroon Series Recipe #4
Chocolate Cream Pie with Double Chocolate Macaroon Crust
2018-03-25 17:42:11
Serves 8
A super chocolately, super rich, super creamy dessert. Perfect for Passover for the GFE (Gluten Free Eater) and everyone else too!!!
For the crust
10 ounce can Double Chocolate Macaroons, crumbled
For the filling
3/4 cup sugar
1/3 cup cocoa
1/4 cup potato starch
1/4 teaspoon salt
13.5 ounce can coconut cream
2 egg yolks
1 teaspoon vanilla extract
For the topping
13.5 ounce can coconut cream, chilled in the refrigerator for 1 hour
OR
2 cups non-dairy whipping cream
Instructions
Preheat oven to 350°F.
For the crust
Spray an 8" or 9" pie plate with non-stick spray or grease with oil Set aside.
Press the macaroons into the bottom and up the side of the pie plate. I use a coffee tamper to make sure the crust is even. Bake the crust for 10 minutes. Remove from oven and allow to cool.
For the filling
In a medium/large pot, whisk together the sugar, cocoa, starch and salt. Add the cocoa cream and egg yolks. Whisk until smooth. Cook the filling over medium/low heat, whisking the entire time. Make sure that you "scrape" the bottom and sides of the pot so the filling doesn't scorch. Continue cooking until the filling begins to bubble and thicken. Remove the filling from the heat and whisk the vanilla into the filling.
Pour the filling into the prepared pie crust. Chill the pie for at least an hour.
For the topping
Whip the cream until medium stiff peaks form. Spread over chilled pie. Serve.
Notes
It's important to chill the coconut cream and DO NOT FREEZE IT. There are some things I've learned the hard way.
The filling is excellent on it's own topped with cream, or eaten straight out of the pot. Try to save some for the rest of your family and guests.
Everyday Gluten-free https://www.chicagonow.com/
I'd love to get some menu suggestions from you! What are you making that's a traditional family favorite? What games do play or activities do you have during the Seder to keep the older kids engaged?
Most importantly: What do you make with Canned Passover Macaroons???
I'd love to hear from you. Leave your comments below!
Filed under: Dessert, Macaroons, Passover, Shabbat
Tags: Canned Macaroons, Chicago, Chocolate Pie, GFE, Gluten free, Gluten Free Eater, Holiday, Jewish, Jewish Food, Kosher, kosher food, Kosher for Passover, Macaroon crust, Macaroons, Passover, Passover Recipe, Pesach, Wheat free