I'm that person.
I'm the one who loves having guests with special food requirements. I love the challenge. I'm up for doing whatever it takes to accommodate my guests. I'm not Wonder Woman, I'm GFE Woman…Gluten doesn't stand a chance!
Many years ago, even before I became a GFE, my son was diagnosed with an IBD and decided to go off gluten to see if it made him feel better. It did. The gauntlet was thrown, and I was determined to translate some of his favorite glutenous foods into gluten free ones. We started with banana muffins. No, adding more oil does not make them moister…it just makes them greasier. I made chocolate chip cookies, until dear son found he couldn't eat chocolate. Then I made white chocolate chip ones. Hooray for The Mom!
The Gluten Free Oat Challah Recipe is Born
Challah bread plays a very important role in the life of a Sabbath observant Jewish person. It is a bread with ritual customs, and it's inherently spiritual. Challah bread, when used on Sabbath and Holidays is elevated by its use during the Kiddush* and after the meal with Birkat Hamazon*.
This Mom knows best!
This is where the problem lies. Those that are GFE's* can't eat the grains that nearly every soft, chewy, squishy, delicious challah is made out of a.k.a Wheat, Rye and Spelt. It's a problem. Additionally, most Gluten Free Oat Challah recipes were extremely bricklike in their texture. Not pretty or appetizing. This Mom, was determined to make things right in the world of my GFE son. I set my sites on creating the perfect Gluten Free Oat Challah, and in October of 2011, the Kosher Everyday Gluten Free Oat Challah was born, and became insanely popular among the GFE crowd. Soft in texture, not too dense, it was extremely edible and even made a tasty sandwich bread. And it was good…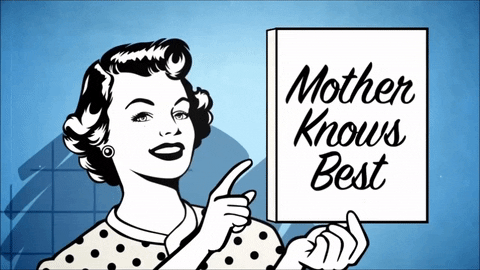 I became a GFE!!!
Until…I was eating Gluten Free Challah myself. Then, good wasn't nearly good enough. I messed with the recipe until I was supremely happy with it, and then, yes, all was really good. The Gluten Free Honey Oat Challah recipe was born. It brought the moistness and flavor of the Challah to an unprecedented level. Woot!
A Video?!!!!!
I wanted to give my Chicago Now, www.everydaygluten-free.com readers a very special present. Who doesn't like presents?!!! So…I made a Gluten Free Oat Challah Video! I'm also printing a copy of the recipe below so there should be no cause for any confusion.
It's good to be a GFE!
Gluten Free Honey Oat Challah
2018-03-15 10:11:27
An updated version of my famous Gluten Free Oat Challah
Ingredients
4 tablespoons yeast
2 tablespoon sugar
1 cup warm water
9 cups certified gluten free oat flour (whisk to remove lumps)
1 1/3 cup tapioca flour (starch)
2 2/3 cup potato starch
2 tablespoon xanthan gum
1/2 cup sugar
1 cup honey
2 teaspoons salt
8 large eggs
1 cup canola oil
2 cups seltzer
2 large egg
2 tablespoons warm water
sesame seeds, poppy seeds, dried onion (optional)
Instructions
Preheat oven to 350° F.
In a small bowl combine the yeast, tablespoons of sugar, and warm water. Allow the yeast to proof for 5 minutes.
In a large mixing bowl whisk together 9 cups oat flour, tapioca flour, potato starch, xanthan gum, sugar and salt. Make a small well in the center of the dry ingredients. Add the eggs, honey, canola oil, seltzer and proofed yeast into the well in the dry ingredients. Mix until the ingredients are just smooth and combined. Allow the dough to rest for 2-5 minutes. If the dough is particularly sticky or loose add an additional ½ cup of oat flour and mix until the dough is smooth. Spoon into braided loaf pan, or form small dough balls and place into standard loaf pan to form braids. Cover the loaves or rolls and let rise for one hour. If baking in a standard loaf or muffin pans, combine the large egg and warm water and brush over the risen loaf. Top with sesame or poppy seeds if desired. Bake for 30 minutes until golden brown.
Notes
1. Make sure the water is "baby bottle warm" not hot when you proof the yeast.
2. You can roll small pieces of dough into challah knots to be baked in muffin tins. Sprinkle your rolling surface with a little oat flour first.
3. My absolute favorite challah topping is the "everything" mix!
Adapted from Kosher Everyday Gluten Free Oat Challah
Everyday Gluten-free https://www.chicagonow.com/
And Now For The Movie!!!
Glossary:
Kiddush: The ritual blessing over Wine and Challah bread
Birkat Hamazon: Grace after meals that can only be said after eating a quantity of bread containing Wheat, Rye, Spelt or Oats.
GFE: Gluten Free Eater