This past weekend I had the pleasure of joining a group of Chicago Running Bloggers for a girls weekend in Fontana, Wisconsin.  The impetus for this trip?  The ZOOMA Great Lakes Half Marathon & 5K.
A quick ride from Chicago is the Abbey Resort in Fontana, WI on Lake Geneva.  However, instead of staying at the resort we rented a house via VRBO.com and crashed about 1.5 miles from the race start.  Since this was a smaller race it was easy to drive to and park on race morning.  Easy logistics?  Definitely key.  No one wants to be stressed.
What else do you need?  In no particular order…
1.  Carbs
2. Something matching
(Notice our socks?)
3. Wine
4. Fire
5. Because of course you need s'mores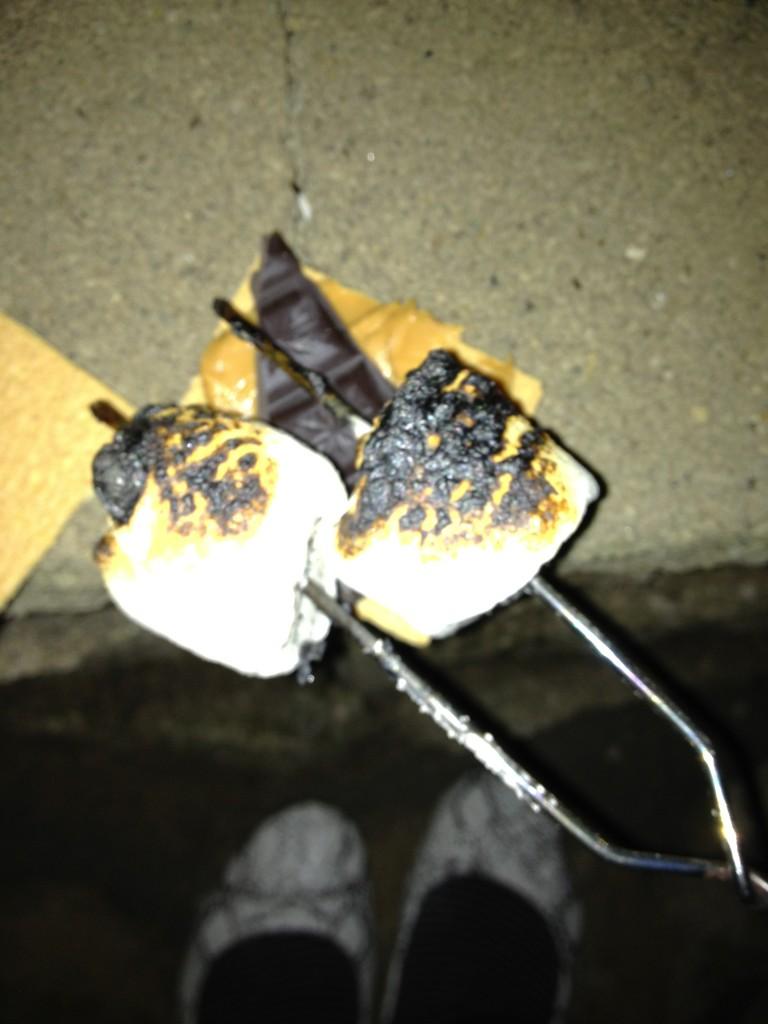 6. A crazy race course to bond over afterward
7.  More candy than veggies
8. A souvenir to remember all the fun by
9. Some actual running
Dear Brightroom Photography,
There were only 600 participants in this event.  Does it really take almost a week to upload and tag those photos?
Thanks,
One vain runner
10. Girls who are just as silly as you
L to R: Me, Emily, Bobbi, Sierra, Kelly, Kim, Kelly, Kayla, Kelsey, & Maggie
The ZOOMA Great Lakes Half Marathon & 5K makes an excellent girls' getaway weekend from Chicagoland.  I highly recommend renting a house instead of staying at the resort, though.  Also, be prepared to have lots of food on hand since the post-race spread wasn't that spectacular.  But, if lackluster post-race food and one killer hills are the price I have to pay to send an entire weekend with the best group of gals around?  I'll do it.
By the way, I have to give a huge shout-out to Kelly who let me hang with her for every one of those horrible hills.  I could tell she's currently a much stronger runner than me but I kept up and pushed myself to a 2:02:39 finishing time.
Also, shout-outs to Amy and Marcia, too (pictured above in #2).