First, the winners of the Chicago Marathon Swag giveaway are revealed…at the bottom of this post!
Second, Emily (my Thursday morning running buddy) recently asked me to complete this questionnaire as part of the Sunshine Award! It's a wonderful chance to help you get to know me outside of my fitness-related life.
1.  Who is your favorite philosopher?
Um…do the silly photos on Imgur count?  Seriously, I wish I had a real answer to this question.  But, I don't.  I guess I'm just not that deep.
2.  What is your favorite number?
Twenty one.  Or 11.  Because, did you know, 11 minus 1 plus 2 minus 1 is 11?
3.  What is your favorite animal?
German Shepherds, for sure.  I look forward to the day when we can have another dog and it's going to be a German Shepherd.  I saw this one at the duathlonI did recently and would have taken him home with me if I could have.
4.  What are your Facebook and Twitter?
You can follow this blog on Facebook here and on Twitter I'm @LoopLooks since that's the name of my other blog.
5.  What is your favorite time of day?
Dusk.  I love the way the sun reflects off the buildings downtown and filters through the trees.  I love to sit outside in the summer, drink a glass of wine, and suddenly realize it's dark.
6.  What was your favorite vacation?
My husband Jason and I took a Caribbean cruise for our 5 year wedding anniversary.  And although I was very blessed as a child to go many, many places with my family I have to say my first real vacation as a married adult was amazing.
7.  What is your favorite physical activity?
Running is the easiest because you just lace up your shoes and go out the door.  But my favorite kick-butt sweat fest workout that leaves you sore in the good way is definitely cardio kick-boxing.
8.  What is your favorite non-alcoholic drink?
I mostly drink water since I don't drink soda or fruit juice.  But when I want to splurge I'll go for chai tea.  Yum!
9.  What is your favorite flower?
Japanese iris.  My mom had them growing in the garden at the house we lived in when I was in high school and college and I fell in love with them.  So much so that I carried a bouquet of them at my wedding.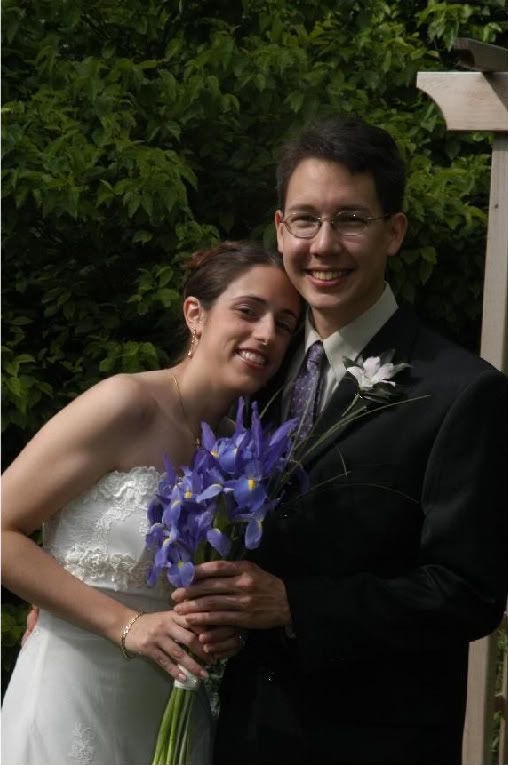 10.  What is your passion?
Showing others that not everything has to be difficult.  I want to do things in life that help people accomplish what they want without thinking it's a monumental effort.
And now, for the winner of the Chicago Marathon Swag!
The winner of the hat is…

Amanda Wierenga!  I'll be contacting you shortly.
And the winner of the jacket is…
Nina DeJesus!  I'll also be contacting you shortly as well.
Thanks to everyone who entered!  Also, stay tuned when later this week I tell you how to have an awesome girls' weekend involving some physical fitness.