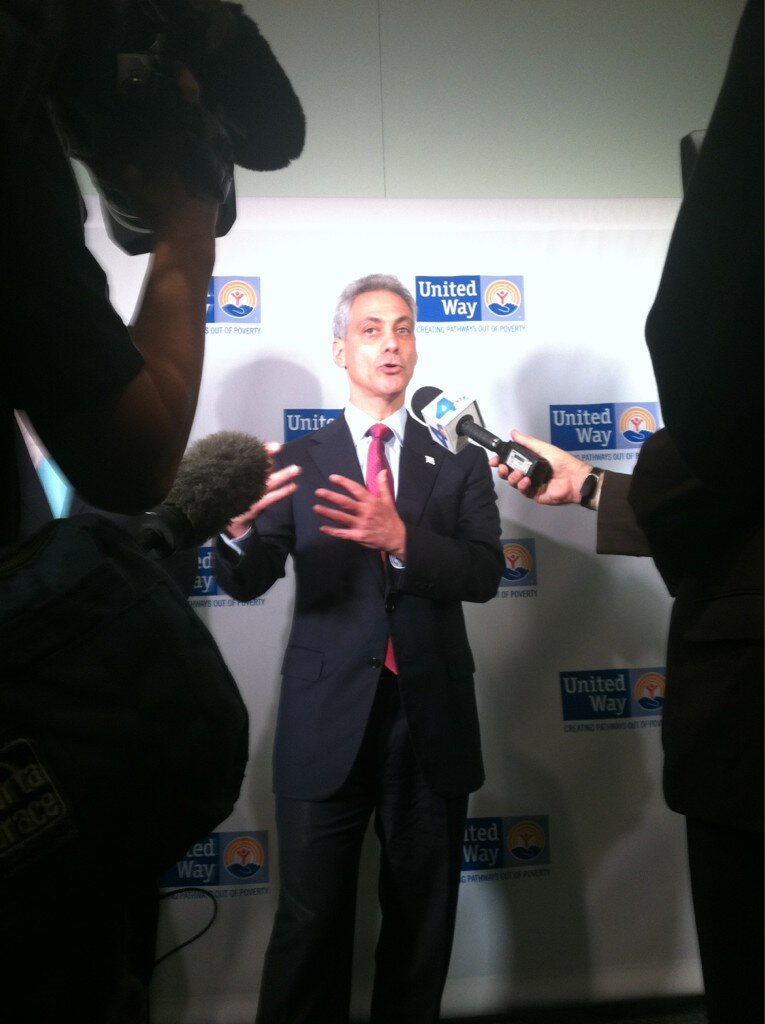 Where's Mayor Emanuel?  Why, he's at an education summit in LA where he's being billed as one of the nation's 'education mayors' (along with LA Mayor Antonio Villaraigosa and Newark's Cory Booker).
I don't think anyone's made any news there, but you can follow along via LA School Report (here).
You might remember that Emanuel did a similar stint last spring in San Francisco.  (See here.)
Villaraigosa never won control over LAUSD but managed to have a fair amount of influence and impact during his long stint at City Hall — mostly by running and funding slates of school board candidates to compete against the union-backed candidates.
The event is being hosted by United Way of Greater Los Angeles, which also hosted candidate forums for the LAUSD school board candidates.
An LA Times story today says that United Way is aligned with the reform side of the education debate.  Me, I'm just wondering whatever happened to United way in Chicago.