Because he lied and because he trashed the profession of journalism–my profession–NBC News must fire anchor Brian Williams for "misremembering" his near-death experience in Iraq.
By now, Williams is a national laughing stock for falsely recollecting that he was aboard a helicopter that was nearly shot down in Iraq years ago. He assertion that he didn't lie, but only "misremembered" the incident is drawing chortles all around the country because how can you "misremember" something as memorable as nearly dying in combat.
I suppose that in Williams' mind, looking like a fool is preferable to being a liar.
If you want to see and enjoy how much Brian Williams is being ridiculed, check out this story from the Hill, "Brian Williams under fire — from Twitter." There are many more such posts, so follow the link.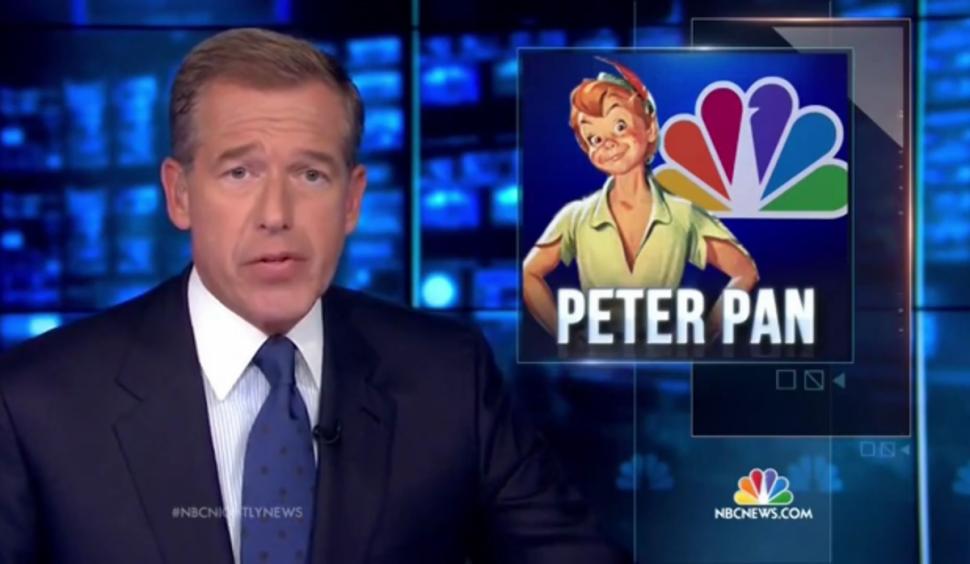 Ben Shapiro @benshapiro
Follow
 "Brian Williams discusses the time he cut off Captain Hook's hand and threw it to an alligator."