I'm not very old, but I'm old enough to be open about the fact that I really can't stand Counting Crows and not worry about what others think. Also, I pretended to like U2 a heck of a lot more in college than I actually did. It feels good to finally come clean about that. Joshua Tree is great and all, but  I'm not naming a child The Edge any time soon. Before I go any further, I expect that you are picking up on the fact that the title of this post is a blatant reference to this song. I mean, come on, Adam Duritz sings like he doesn't even like his own music. But what I'm really getting at here is that, in the same way that the aforementioned song is a difficult musical slog through general gloominess, the month of September is poised to be the biggest challenge that the 2015 Cubs have seen. And yes, I'm saying this on the heels of "Cy Young Week," in which they faced Corey Kluber, Madison Bumgarner, and Clayton Kershaw in the same week. (And former Cy winner Jake Peavy, too.)
The month of September presents the best possibility for the Cubs to either surge toward the divisional lead, or to put their playoff spot over the San Francisco Giants at risk. Currently, they hold a somewhat comfortable 5.5 game lead over the Giants, but it would not take much for that to evaporate. And quickly. So let's take a look at what's in store for us in this long September (don't worry, I'll stop now):
Week 1 (Aug. 31 – Sep. 6)
This first week should, should, be a good opportunity to get a few more wins before the really tough part of the months starts. But as Monday night showed us, nothing is guaranteed. Sometimes your bullpen coughs it up and your shorstop turned bench player turned second baseman makes three errors. Two more games against the Reds and then a weekend series against the Diamondbacks will be the best opportunity the Cubs have to rack up some wins before things get really dicey. The D-Backs are coming off of getting swept against Oakland in the last weekend of August and then a three game series with the Rockies that included a Tuesday doubleheader.
Week 2 (Sep. 7 – Sep. 13)
Brace yourselves, kids, because this is the week of September that could end up quietly being the biggest thorn in our sides. I know, it's tempting to be dismissive about a weekend series against the hapless and Utley-less Phillies, but I don't need to remind everyone what happened the last time we had a weekend series against the Phillies, do I?
Not only that, but a 3 game road series in St. Louis is plenty of cause for concern, but those are exactly the games that we need to take. At the very least, don't get swept in those three games. Please, please just don't get swept.
Week 3 (Sep. 14 – Sep. 20)
Four games in Pittsburgh, including a doubleheader on Tuesday the 15th. Then three games at Wrigley against the Cardinals. Just close your eyes and hope for the best. Honestly though, this will be the time to make the NL Central really interesting. I really think we may look back on this portion of the season and see that it was much of the deciding factor on the outcome of things as a whole.
Week 4 (Sep. 21 – Sep. 27)
There's a bit of a breather built in here, because the Cubs will host the Brewers to start this week. Not to be dismissive about the Brewers, but they're the Brewers. Depending on how the previous week has gone, I can see a three game sweep here. Honestly.
After that, however, things get scary again, because it's our last series against the Pirates before a probable one game matchup in the Wild Card play in game that will come in the second week of October.
Week 4.5 (Sept. 28 – Oct. 4)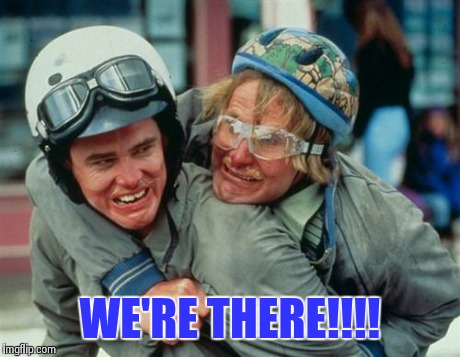 The season ends in this week, but other than a one game makeup against the Royals on the 28th at Wrigley, it's a pair of road series to finish off the season. I expect by the time the calendar rolls over into October, we'll have a clear picture of what the playoff situation is, but it will help to be finishing the season in Cincinnati and Milwaukee. (I'm planning on attending either Friday, October 2, or Sunday, October 4, if anyone wants to meet up and get some helmet nachos.)