Elliot and I are history nerds, and like millions of people around the world, we are especially drawn to WWII history.  I've read countless books about the heroics, atrocities, psychology, and politics of the war, and the two of us have seen Band of Brothers and The Pacific more times than we can count.  Maybe it's because I have a personal connection to the war, as my Gramps was a Marine stationed at a submarine base in Guantanamo Bay (ironically, he was super claustrophobic), or maybe it's because there are so many stories of humanity at its best and worst, but I can't seem to soak up enough information about The Greatest Generation.  I guess it's my way of remembering and honoring them.  Now that we live in London, a city itself greatly impacted by the war, we have easier access to continental Europe than we did in the States.  Elliot and I wanted to take a trip that visited WWII sites particularly meaningful to either the war or our own interests, so we decided to do a WWII "Road Trip" through France, Belgium, and Luxembourg, with a brief stop in Germany.  This blog will be in two parts: Part I will detail the planning process and itinerary for those interested in doing a similar trip.  I was unable to find any itineraries that weren't part of group travel, so I'm paying it forward by sharing mine.  Part II will be the narrative of our trip, and what we learned along the way.  If you're a regular follower of the blog (mom and mom-in-law, I'm looking in your direction), scroll below to Part II.  A few notes before starting:
The events we visited were for the year 2016.  For those planning future trips, be sure to check out websites for specific dates/times.
This is what we believe, based on our interests, is our ultimate WWII road trip.  Yours may look slightly, or even very, different.  Make the most of your trip by aligning stops with your interests.
We've already been to Auschwitz, Paris, Amsterdam, Prague, and various places in Germany, so significant sites located there are not included in this itinerary.  They're definitely worth a visit though if you haven't been.
Part I: Planning
This was a bear to plan, partly because there aren't a lot of existing WWII road trip itineraries and partly because of the logistics involved.  There are some group tours that focus on WWII sites, but I couldn't find any that checked all of our "must do" boxes.  So that meant I was doing the planning on my own.
Step 1:  Brainstorm a list of all the places in Europe that you associate with WWII.  Whatever jumps off the top of your head is probably what is the most meaningful to you, and therefore a must visit.  If you're stuck, Google is a big help.  You'll get a lot of information with key words that are pretty straightforward: If you're interested in battle sites, search "WWII Battle Sites Europe".  If you want to visit American Cemeteries, search "American Cemeteries Europe".  And so on, and so forth.  Be sure to keep your vacation time frame in mind. A few sites to get you started:
Step 2: Plot the sites on a map using a site like Map Customizer (Be forewarned that you'll need to create an account) Step 3: From there, decide your mode(s) of transportation to each place, keeping in mind that you may need more than one option.  I'd recommend London or Paris as a good starting point; WWII sites are plentiful there but not listed in this itinerary.  Some sites to help:
Step 4: Book your accommodations at sites like Booking.com or Hotels.com.  Since you'll be doing multiple bookings, you get better deals "buying in bulk".  Airbnb is a also a great option for affordable accommodation.
Step 5: Research time! Consider things like ticket prices, opening hours, parking fees, accessibility, and recommended restaurants in the area.  The first few things can usually be found on the any major location's website, but use Lonely Planet for recommendations on food and nearby attractions.
Itinerary
I strongly recommend going to Normandy on D-Day if you can.  There are so many festivals and celebrations occurring, and all the towns/village people get decked out in 1940's clothing/hairstyles while parading through the streets in refurbished military vehicles.  You feel like you've gone back in time; it's definitely a once in a lifetime experience.  Here's our planned itinerary; specific Norman towns and celebrations, as well as trip details, can be found in Part II.  As an FYI there are a few non-WWII sites on there, including a stop at Epernay in the Champagne region.  Because champagne. I've included websites, ticket prices, and addresses for not only the sites but restaurant recommendations as well. Link to pdf of the itinerary:
Our trip began with a Home Alone style panicked run through St. Pancras train station to make our Chunnel Eurostar train.  We didn't realize that boarding supposedly closed 30 minutes before departure, and we were initially stuck in a super long line at passport control.  Fortunately, one of the station workers recognized that our train was leaving in 15 minutes, and ushered us and some other passengers into the much shorter Business Class line.  We quickly got a train exit stamp in our passport, my first one (!), before settling into our super comfortable Eurostar seats. Our stop was Paris, and the train was crazy fast.  In fact, we were only in the Chunnel for 30 minutes, and arrived in Paris in two and a half hours.  The speed made it pretty treacherous to walk, but it didn't stop us from getting some wine in the club car.  I'd like to point out that I ordered the whole thing in French….which means that I pointed to wine, said 'oui' about three times, and 'au revoir' when I left.  Master of French, y'all.  The train time went by super quickly, and we were in Paris before we knew it.
We had about 80 minutes to kill before our regional train, which was fortunately still running despite the strike scheduled for that day, so we went to a Parisian brasserie by the train station for dinner.  After an overpriced Croque Madame and something called chicken breast supreme, we wandered through the train station trying to find our platform.  While we were trying to identify our spot, our attention was drawn to a guy playing and singing at a nearby piano.  The station doubles as a shopping center, and there are random pianos scattered throughout.  It wasn't his playing that caught our eye; it was the two guys doing interpretive dance to the music.  I'm pretty sure they were on something because they repeated a process of taking off their shirts before putting them back on, all while wiggling in time with the tune.  There were at least five cops who came over to talk to them, but they all walked away without doing anything.  C'est la vie?
Our platform number was announced, and we were amazed at the size of Car 2 before realizing that the 2 meant second class.  We settled into our cushy train seats that looked like they were out of the Orient Express and dozed a bit on our way to Normandy.  We were supposed to get into Caen before 11:00, but we kept unexpectedly stopping and occasionally moving at a snail's pace.  The announcements were all in this garbled French that even the lady next to us (who had a portable CD player BTW) couldn't understand.  El had to keep messaging Drew, who was going to pick us up, that our train was delayed and we didn't know when we'd arrive.  Super annoying. Drew is one of Elliot's best friends and is currently stationed with the Air Force in Ramstein, Germany.  He and his wife, Christa, along with their family members and newborn baby girl, were in Normandy for the D-Day celebrations.  Since Drew's a pilot, his friends were participating in the flyovers that would be occurring throughout the weekend, and he shared their travel plans with us so we could join.  I hadn't seen Drew and Christa for almost three years, so it was great to catch up with him on the hour drive to our apartment hotel at Grandcamp Maisy.  The hotel was nice and clean, and we slept like the dead given the late hour.
Day 1: Omaha Beach, the American Military Cemetery at Normandy, Pointe du Hoc, and Grampcamp Maissy
We woke up at 8:45 the next morning and joined Drew and Christa's families for breakfast at their apartment.  We got to meet their baby girl, Adelyn, Christa's dad, and Grandpa Jack, who retired from the National Guard after 46 years and apparently wanders everywhere.  Drew's parents were also there, and it was great to see them again.  While we planned out our day, we munched on eggs, baguettes, homemade zucchini banana bread, and pieces of THICK delicious bacon that were like bacon yoga mats.  While we ate, we caught up and thumbed through a booklet of D-Day events that would be going on over the course of the next few days.  There were all sorts of activities and festivals including a "vintage" talent show where you could only perform music from the 40's, a 1940's themed dance, parachute jumps, a "USA BBQ", and several truck parades.  We'd already seen several of the re-enactors walking around in their military dress, so we were pretty stoked for what was to come. We piled into their rental van and drove the short distance to Omaha Beach.
The weather was just like how it was in Saving Private Ryan, which seemed to enforce the fact that we were on hallowed ground: overcast with a light breeze and about 60 degrees.  There were these large panels that gave the history of St. Laurent Sur Mer, the town in which Omaha Beach is located, and flags of the Allies standing tall in the sands.  In addition to a large monument on the beach, there was a memorial actually in the water.  It was called "Les Braves", and it was accompanied by a poem in both French and English.  The whole area was very peaceful, and it was hard to imagine the sheer scale of the invasion.
We piled back into the clown car and drove the (thankfully for Doug who was squeezed in the trunk) short distance to the American Cemetery at Normandy.  Located on top of the hill that the Allies had to take from the Germans, the cemetery appropriately overlooks Omaha Beach below.  The burial area is this sprawling manicured green lawn that is filled with perfectly symmetrical rows of marble white tombstones, many in the shape of a cross or topped with the Star of David.  For the unknown buried there, their tombstone simply reads "Known only to God". Walking down the rows was a very humbling experience, and we took care to read as many names as we could.  We saw the headstone of General McNair, who died before war's end, and several people from Illinois and Minnesota.  Drew looked up all our last names in the visitors' center book and found that four Farrells are buried in the cemetery.
In addition to the graves, there is also a large chapel and a memorial that was set up similar to the WWII one in DC and the Lincoln Memorial: semi-circle set up with these little alcoves that have battle maps and dedications on the walls.  Inside the semi-circle was a statue of a man rising up, as if going to heaven.  Occasionally, recorded bells would begin ringing, giving the cemetery an even more somber air. After looking out onto the beach, we made our way back to the Visitors Center to see the exhibitions. There weren't a lot of artifacts, but there were a number of panels that gave the timeline of  the war and several personal stories.  As you leave the main exhibition area, you pass through a hallway where the recorded voice of a woman reading the names of the dead is playing.  The hallway empties into a room called the Garden of Sacrifice, where there are glass panels that tell the stories of those who died, including that of a British female paratrooper who was captured and tortured (and eventually executed), but still refused to give the enemy information.  Hers was just one of many similar stories.
Pointe du Hoc was our next stop, to see Drew's pilot friends make a flyover over the cliff, and we stopped to get sausages and frites from a stand along the way.  The sausages were fatty, delicious, and piled high with peppers on an entire baguette, while the frites were amazing as always.  Once at Pointe du Hoc, we walked towards the cliff where a monument to the Second Ranger Battalion who took the then-German occupied defense.  This was the 100-foot cliff that was scaled by the Rangers while under intense enemy fire.  The sheer physical and mental strength required for something like that is just extraordinary.  What was also incredible was that fact that nothing, aside from the monument and some barriers that were erected, seemed to be touched.  There was still barbed wire around areas, and none of the massive bomb craters had been filled in.  There were also bunkers you could go through, but I got a little claustrophobic b/c of all the people and left that to Elliot.  There were several lookout spots along the cliff, with the best view granted to the site of the monument.  From there, you could see the peaceful sea below, and the height of the cliff became magnified the closer you got to the edge.  With the sun shining, it really made for a beautiful spot.  Drew was in touch with his friends in the planes, and soon enough we had six military planes doing flyovers above Pointe du Hoc.  Their wives had joined the group at this point and were both really nice; I've gotta say, if Elliot were a pilot, I'd be constantly shitting my pants in nervousness.  The pilots did a few runs (no pun intended from the last sentence) past us, and every time it was super freaking cool.  I'm not a big flyover enthusiast, but even I was getting super into being so close to the planes.  Bad Ass Americans in action!
We made our way back to Grandcamp Maissy, where a military vehicle parade was taking place along the marina.  There were all sorts of period jeeps and tanks filled with French men and women all dressed in American military uniforms.  The people in the crowd, including many women who were all dolled up in vintage dresses and 40's hairstyles, cheered as they went by.  There weren't too many people on the streets, but the sun was out and there was an air of celebration.  After the parade was finished, people started setting up for the American BBQ to take place later.  A woman was trying to get an old school microphone set up and play 1940's era music, but she kept getting interrupted by bagpipers who were warming up right next to her.  Not sure why there were bagpipers, but I digress.
We made a quick stop at Carrefour to get some baguettes and Camembert cheese to snack on, as well as beer, croissants for Grandpa Jack, and more of the bacon stick breakfast stuff.  We ordered some pizzas from a nearby restaurant and settled in for a night of wine, beer, and cards.  While people were playing euchre, a game I have tried many times unsuccessfully to learn, I got to watch over little Adelyn.  I'm not the most confident with little babies, as much as I love them, so I had to be reassured a few times by Christa that Adelyn wouldn't be completely traumatized for life by my childcare abilities.  After a few rounds of euchre, we switched to Phase 10, which is a game that neither Elliot nor I knew how to play.  I caught on pretty quickly, whereas the rules were frustrating El; that naturally led to everyone wanting to play Phase 10 more.  Because we're a sick lot :D.  We didn't end up heading to bed until almost two; during that time, Doug polished off a bottle of wine which he, the next day, blamed on an invisible helper.
Day 2: Sainte Mere-Eglise and Utah Beach
We had a hearty breakfast again the next morning before heading to a small town to find a field where a parachute drop would be occurring.  There were some conflicting signs that pointed us in multiple directions, so we got out while Drew and Elliot parked the car and started walking towards where we thought it would take place.  We passed through this adorable French village that was like something out of Beauty and the Beast: stone houses, colorful shutters, and tons of bright beautiful flowers.  We finally found a police officer who, through Doug's translation, told us that we were still two kilometers from the drop.  The sun was getting hot, and we had a newborn with us, so we turned around to head back to the car.  Even though we weren't watching from the field into which they jumped, we still got to see the paratroopers do their drop, which was pretty freaking sweet. We went to the nearby town of Sainte Mere-Eglise, which was having a huge celebration commemorating Liberation Day.  Just outside the town was a massive reenactment camp that was filled with camps of military vehicles, tents, and people in period military dress.  Since it was mid-day, most of them were eating a picnic lunch and drinking wine, which didn't quite seem to gel with the setting.  A few camps had artifacts from the era, and one even had a table with four empty Jack Daniels bottles.  Well played, folks.  After seeing a tank almost take out a girl, we went into the town to avoid losing any limbs ourselves.  Yes, you read that right; there were tanks operating around the camp area.
Saint Mere-Eglise was all decked out in American/UK/Canadian flag banners and messages of "Welcome to our Liberators!" written in English on shop windows.  The large square in the middle of town was lined with food stalls billowing smoke smelling of sausage.  A large stage was set up at the front of the square, where there was at present a vintage talent show going on.  A French guy, with clearly good intentions, was singing the Marines and Air Force anthems…badly.  The crowd seated before him still clapped and cheered though, so at least his dignity remained intact.  I don't think they could tell any difference anyway.  One of the most noticeable things in the square was the paratrooper dummy hanging from the church roof.  During the invasion, a paratrooper got stuck on the roof and pretended to be dead.  He was cut down after two hours by two German soldiers, but before that was signaling German movements thanks to his vantage point.  I guess every year on the anniversary of the invasion; they remember him by adding the paratrooper dummy. The group split off for a bit, and Elliot and I walked around the town, bought our usual magnet, and watched the French girls using Google translate to talk to the American military members there.  Some things never change.  The town wasn't very big, so we soon were sitting in the Liberators' Cafe having a Leffe Blonde and enjoying being American.  A bit later, we caught up with the rest of the group (including Grandpa Jack who happened to meet the Mayor of Sainte Mere Eglise in the bathroom(? I seriously loved Grandpa Jack) and made the short drive to Utah Beach.
In contrast to Omaha Beach, there was a lot of barbed wire that served as a sort of barrier to the water. Not that that mattered, because the tide was so far out that we could see beach combers a few hundred feet away. You could still walk down onto the beach, but you'd be walking for quite some time. The land around the beach was a lot flatter than Omaha's, but it was just as peaceful. After checking out the memorials and a random bunker in a field, we decided against going into the Musee de'Disembarquement (I know, me forgoing a museum is like Cookie Monster turning down a plate of snickerdoodles) and drove back to the apartment to play cards and relax before dinner. Dinner was at the nearby Restaurant de la Mer, where I tried snails for the first time.  They were actually pretty tasty, even without anything on them.  They were part of a larger (and by larger I mean planet-sized) seafood platter that was shared amongst the table.  They were running a prix fixe meal, so El and I both had leg of lamb with dried apricots and beans in vinaigrette as an appetizer, beef in a wine sauce and oxtail stuffed veggies for our main, and I had a local cheese platter for dessert.  The majority of the cheese manufactured in this area of France is soft, with Camembert being the most popular I had seen.  The food was good, the company was great, and the atmosphere by the water perfect.  Despite Drew having to leave in the middle of dinner to meet the rental car guy (he needed a replacement b/c the original car had a massive bubble in the tire), it was a great meal eaten in a very French 2 1/2 hours fashion.  After some more wine and card playing back at the apartment, and the occasional shirtless meathead (no, not Elliot or Drew) walking around the common area, I was pretty exhausted by 12:00 and went to bed, leaving the boys to play cards for a little while longer.
Day 3: Gold Beach and William the Conqueror's Castle in Caen
Despite being pretty tired that next morning, I went for a run along the water, down the pier, and into the town of Grandcamp Maissy.  The smell of seaweed wasn't exactly complementing the run, but it was still a scenic jog nonetheless.  Grandcamp Maissy is a sleepy little town, and residents already were out picking up their daily fish as I ran by.  I passed a bakery along the way, so after showering Elliot and I went back for pain au chocolat and chocolate éclairs for breakfast.  I'm sure you don't need to be told how delicious they were….BUT THEY WERE DELICIOUS. We met up with the Ebner clan and drove through Sainte Marie du Mont, where the Band of Brothers house is located, and past several D-Day Museums (there were seriously like a billion) to Arronmanches, the site of Gold Beach.  Since it was D-Day, the whole town was packed with people and cars, but we somehow miraculously found a parking spot close to all the action.  Much like Sainte Mere-Eglise, the atmosphere was lively and people were walking through the crowded streets with beers in their hands.  We witnessed a few parades occurring, including one with tanks and another that was made up of just a small marching band.  Since this was where the British and Canadians landed, there were all sorts of people wearing the popular-in-Britain poppy pins to honor the dead.  El and I walked around the town a bit and got a croque madame (I was obsessed by this point), chicken nuggets, and hot from the fryer frites to enjoy while leaning against a fence, watching the people around us.  We found a pub, sat down and had a beer, and watched the celebrations in the street.  One thing we noticed at a few places is the number of people walking around with baguettes.  It's so stereotypical French, kinda like striped shirts and berets, but it's seriously an accurate one.  We met back up with the group by the very crowded artillery gun in the center of town, and piled into the car to go to the Caen airport.  We were able to get our car rental a day earlier than booked, and I have to say the people at Sixt were beyond friendly and helpful.  That is one French stereotype that I'm glad didn't live up to expectations.
After getting our car, we met back with everyone in Caen City, the home of William the Conqueror.  Caen was a lot more cosmopolitan than the towns we'd been visiting the past few days, and there were a lot more chain stores like H&M about.  We climbed the hill to walk along the location of William the Conqueror's Chateau (the original now mostly just stone outlines in the ground), which afforded us incredible views of the cathedral, city, and nearby countryside below.  The weather was again beautiful (the days would start out a little chilly and gloomy, but the sun would come out in full force in the early afternoon), and there were all these French teenagers making out on the grass around the Chateau.  Man, in America teens have to settle for movie theaters or outside the mall… Christa and I got some macaroons (lilac and vanilla ones for me) before we all sat down to dinner at a nearby restaurant called The Tourist, which was fortunately better than the movie that bears its name.  It was pretty standard French fare, but I did have a steak with a pretty decent Roquefort sauce and frites.  After dinner, we went back to the apartment for some more Phase 10 before heading to bed and getting ready for Epernay the next day…
 Day 4: Epernay
We got on the road about 9am after saying goodbye to everyone and made the short drive through the forest green French countryside to nearby Bayeux, the home of the Bayeux Tapestry.  Bayeux is a cute town with a gorgeous cathedral, but the centerpiece is definitely the Tapestry Museum.  The tapestry itself is over 21 meters long and is so big that it has to be wrapped around the room.  It's remarkably well preserved, and the audio guide talks you through each panel as you snake around the exhibit.  I was excited to discover that I didn't need the audio guide, because I was able to follow along with the clearly visible Latin text embroidery.  Score one for the nerds!  It was, however, nice to hear a bit of the backstory behind the tapestry, something the Latin translations wouldn't have provided.  It was sewn (do you sew tapestries? embroider?) to commemorate William the Conqueror's victory at the Battle of Hastings in 1066.  Since Willie was a Norman, and we were in Normandy, it would make sense that the tapestry would be celebrating the defeat of the English.  It was incredible to see something that's almost a millennium old and so well preserved, and I learned more about the betrayal of Harold and how it led to a Norman taking the English throne.  Deception! Lies! Murder! Royal Husbands of Medieval Times Style.
After Bayeux, we set out for the town of Epernay in the Champagne region of France.  We drove past Paris (which has skyscrapers?), catching a quick glimpse of the Eiffel Tower, and grabbed some food at a French gas station on our way to the Champagne region.  Before you get all grossed out at our culinary choices, keep in mind that French gas station food consists of fresh chicken and mustard baguette sandwiches, not some questionable mayonnaise sandwich that you see in the States.  "Gross gas station food" isn't even in their vocabulary (::quickly looks up French dictionary to check::).  Nope.  Not in it.  As we made the drive, we kept hearing the same songs on the radio, so now Sia's Cheap Thrills will forever remind me of Paris skyscrapers and gas station baguettes.
As we entered the Champagne region, we encountered nothing but small towns and sprawling green vineyards and farmland.  The scenery was just incredible, and we even stopped the car at one point and got out to take pictures. The town of Epernay was just as picturesque, and full of champagne, so there's that.  We checked into Hotel La Cloche, right by the Notre Dame Cathedral (this is France, so every cathedral is basically called Notre Dame), where we had a great view from our room window.  We walked to the nearby Avenue de Champagne, a wide street lined with sprawling chateaus and both small and large champagne houses.  The first house we passed was the Moet and Chandon "house" (more like a fortress) where there was a large statue of THE Dom Perignon standing in the courtyard.  Turns out the guy was a monk who spent 47 years creating and perfecting champagne.  Putting those holy orders to good use, I guess.
Our first stop was the Mercier house, which was recommended as being the most "Disneyland" of the houses.  With a description like that, there better be some serious "Be Our Guest" shit going down.  Mercier is the most popular champagne in France, so you can imagine the house wasn't exactly in a tiny hut.  There was a GIANT barrel in the middle of the Visitors' Center, and we received audio guides for while we waited for our tour to begin.  We heard stories of Eugene Mercier's life, including the story behind the giant barrel and how he made a movie (this was the 19th century, so it was a big deal) of his champagne house.  He was only 20 years old when he founded the house, and the guide used a long list of glorifying adjectives to describe him: innovator, brilliant, and audacious were just some of his attributes apparently.  My only accomplishment at 20 was being able to drag myself out of bed for an 8:30 am class.  Courtney: Brilliant! Innovator! Audacious!
Our guide met us and we took an elevator down to the champagne cellar.  One side of the elevator was glass, and we passed very Disney like animatronic characters "working" in the cellars.  I was a bit miffed to see that none of them was Mrs. Potts.  When in the basement, we climbed aboard a train and rode through just part of the 18 km of cellar tunnels.  Our audio guides detailed the process of making champagne, which comes from the Pinot Noir (red grape with white juice), Chardonnay, and Pinot Meunier grapes, and the act of getting rid of the sediments (disengorgement) before corking. Yeah, I know what you're thinking and agree: What a gross word.  We passed row after row of bottles (probably empty since they don't do their production there anymore) and a few statues and mosaics before disembarking the train and going to the tasting room.  We each had three tastings with our ticket price: Brut, Brut Reserve, and Rose and Blanc which we shared as our third.    The Blanc was our favorite, so we made sure to stock up on that, the Brut, Brut Reserve, some champagne flutes, and a poster before crossing the street to our next stop.
Champagne de Castellane was recommended by the Ebner's because they actually do their production in house.  Since it was late in the afternoon, it was just us and a British couple getting a private tour.  Our guide, Lily, was incredibly sweet and knowledgeable; it was definitely a more intimate tour than the one we had just taken, albeit with fewer animatronics.  We again heard the process of making champagne, and Lily kept quizzing me on the percentage of grapes used in Castellane champagne (It's 35% pinot noir, 35% chardonnay, and 30% pinot meunier in case you were wondering).  The walls were lined with these fantastic posters and the labels of previous champagne offerings, and we briefly passed through a museum that used mannequins to explain the process of making champagne before going down to the cellar tunnels.  A bit smaller than Mercier, this one was only 6 kilometers of tunnels.  The big difference was that there were actual bottles aging and people working.  There were displays of old machines used for "riddling" and wine bottle placement throughout the years.  As the timeline in the displays progressed, the bottles got further and further apart; that's because they quickly realized that champagne bottles tend to explode if they're too close to one another.  Because, you know, SCIENCE.  We were also "treated" to the super secret place where they store all the good shit, including a bottle from 1915.  It was there that we learned that for champagne to be called "vintage", it must be labeled with a year; all other champagnes are a blend of years. We then went into the production area, which was absolutely hypnotic:  there were so many machines in motion, and everything was so precise.  I could've watched it for hours.
The tasting was last, and we definitely preferred Castellane's Brut to Mercier's; it was so rich and creamy that we bought two bottles.  We also had a glass of their Croix Rouge, which was good but a little sweeter than we like.  After buying our bottles and more flutes and another poster (their art game was on fleek, as the kids these days say), we climbed the Castellane Tower to get a view over the region.  The climb, although made less brutal by the different displays on each floor, was definitely worth the wait though, because it was a clear day and you could see vineyards for a mile around.
The weather decided, however, to no longer be clear the second we stepped outside of the door.  The skies opened up, and we had to press against a house garage, under a little ledge overhang, to avoid the pouring rain.  Fortunately, it let up after about ten minutes, so we dropped off our things at the hotel and had doner kebab in a small place off Rue Gambetta.  We stopped in a bar after that, a place called La Banque, which the British couple on our tour recommended.  They had an extensive champagne list, and I chose another Brut, Etienne Saint Germain, which didn't quite live up to the one we just had at Castellane.
After a Grimbergen Blanche beer at a nearby pizza place, we admitted to each other that we were still hungry.  We popped into a Carrefour and got a baguette, some blue cheese, these little sausages, steak flavored potato chips, and red wine for our room. Feeling all French with our purchases, we watched Game of Thrones and The Americans on El's laptop and drank wine and ate cheese and bread in bed (we quickly abandoned the sausages because they were solid fat).  We had a little trouble falling asleep (despite the wine) because the hotel was right on the square, and we kept hearing the shower in the room next to us.  It was pretty noisy for a while, but the wine eventually took charge and we were soon snoozing.
Day 5: Fort Hackenberg (Maginot Line) and Saarbrucken, Germany
We hit the road first thing in the morning and drove through numerous small towns, forests, and fields of green.  Our destination was Fort Hackenberg, a Maginot Line fort located in the middle of nowhere in the Moselle Valley.  We drove almost two hours and had lunch at a roadside kebab restaurant (the only food place for miles) before we reached the fort.  The fort is conspicuously set among the forest trees on top of a hill, accessible only by a narrow dirt road.  It was like they wanted it to be a surprise or something.  There is a small window at which to buy tickets and a screened in waiting area, but that's about it besides the fort itself.  In the parking lot, there's a memorial statue and French and British flags all around.
We met our English guide, Quinton, who took a British couple and us on our almost two and a half hour tour.  Quinton is a college student who lives near the Fort and is studying for a tourism degree.  Where was that degree when I was in college????  Anyway, even though it was hot outside, we put on sweatshirts because it was only about 50 degrees inside the fort (it was almost 90 meters underground).
The majority of the tour was walking, and we explored a huge swath of the fort; there were some blocks that were off-limits because the walls, made of gypsum which expands greatly, were too close together for it to be safe.  Quinton was a great tour guide and took us through the munitions area, kitchens, and barracks to name a few.  It was interesting to hear a Frenchman's perspective on the Maginot Line because he was very insistent that it worked because its purpose was to "delay the invasion so reinforcements could arrive" rather than stop it.  I guess his is a popular opinion in France, which I could understand.  No one likes to admit when they effed up.  While walking around, he shared a lot of information about the construction of the fort, and how everything was "very modern for its time".  We were impressed by how the engineers considered every detail, from how to feed 1,000 men who didn't see the sun for three months at a time to how to "recycle" the air and water (there was a spring below the fort).  They were very aware of potential dangers and had alternatives put in place; the one mentioned by Quinton was the use of an elaborate pulley system while transporting ammunition to avoid causing sparks.  The fort was even pressurized to force out any potential chemical gas being deployed by the enemy.  Smart thinkin', Lincoln.
We also enjoyed the timeline tidbits that Quinton shared.  He told several stories about how the fort was attacked by the Germans, and how this massive door made of concrete and steel and weighing eight tons was rocked by dynamite and bent.  It was also interesting how many French soldiers were able to escape inside, despite the door being shut, via a little side door that was hidden in the wall.  There was also a massive explosion in the munitions area that was done by the French once they realized the Germans would take over the fort.
As we continued through the tour, we also heard about the rations provided to soldiers, which included a shit amount of booze every day to keep up morale.  The fort commander, also in an effort to boost morale, would have the soldiers paint the walls in their free time.  We walked through this small museum that had surprisingly incredible artifacts from a massive firearms collection to uniforms (including the alpine soldiers and Turkish and Moroccan soldiers) and war-era posters.  It was a really impressive collection, worthy of any war museum.
After walking for a while, we took a train to Blocks 8 and 9 where we got to see some of the (still working but unloaded) fort defenses.  Quinton demonstrated how to work the grenade launcher and 135 mm gun that was also a rotating turret.  Since we had to take an elevator to the weapons, we were able to go outside of the blocks and see the damage inflicted by Patton's 3rd army.  Apparently a Frenchman had told Patton where to strike, and they bombed the hell out of it.  You could tell the difference between blocks 8 and 9 because one was still in great condition, while the other was blackened with smoke and had bent pieces of steel still around it.  It was a sharp contrast to the incredible Moselle Valley below us.  After finishing up the tour in the gift shop, we got back in the car and drove on roads that wound through farmland and hills and occasional villages that were like ghost towns.  In the entire time we had been driving, we didn't see a single person walking around in these towns.  Maybe they were eating cheese and drinking wine in bed?
Since we were so close to the German border, and pretty French fooded out at this point, we drove to Saarbrucken to eat dinner.  The city is very modern and industrial, basically the total opposite of the region we were just in.  We walked around a bit and consulted Google for a German restaurant recommendation.  We drove to a small restaurant that looked like it was in someone's home, the appropriately named Deutschhaus, where everything was in German and no one spoke anything but.  El got to dust off his translation skills and was able to translate the menu and communicate with the waitress like a champ.  They had a salad bar that I pretty much took over because our meals had been seriously lacking veggies to this point.  Don't worry; I counterbalanced the healthiness with rosti and rahmschnitzel (like a jaegerschnitzel), all washed down with a Franziskaner Hefeweizen.  The food was really good, but I was only able to eat half of my meal because the schnitzel took up the entire plate.  Half was ambitious as it was.
After dinner, we drove back into France (How often can you seriously say that line?) to our hotel in Saint-Avold.  The only place I could find in that area was this highway hotel, but it was pretty decent.  We flipped through the TV channels in our room, but the only English programs we could find included this Netherlands hunting show where they were searching for "radioactive boars" (?) and the Amy Winehouse Story.  As interesting as hunting radioactive boars sounded, we ended up watching the whole Amy Winehouse documentary and went to bed super depressed.
Day 6: Lorraine American Military Cemetery, Bastogne, and the Bois de Jacques
The hotel closes to Lorraine was located in an industrial area with no gym around, so I tried to squeeze in a morning workout in our hotel room before we started our day.  We'd been eating a ton of fried food and drinking wine and beer almost the entire week, so some exercise was desperately needed.  Breakfast was a continental deal with "make your own hard boiled eggs" (on which we burned the hell out of our hands trying to peel) and really good rolls with butter.  We checked out of our hotel and drove about 15 minutes to Lorraine American Military Cemetery.
Lorraine American Military Cemetery is the largest one in Europe with its 111 acres and 10,489 graves.  We got there right when it opened at 9, and we were the only tourists there.  Everything was so pristine and orderly, from the impressive memorial standing by the entrance to the rows of headstones that glistened in the sunshine.  It impressed us that the American cemeteries are almost all identical with their layout and symmetry.  What was also interesting about the cemetery was that some of the gravers were of soldiers who died AFTER the war ended.  Not sure of the circumstances of those, but we hadn't yet seen that in the cemeteries we'd visited.
We walked through the cemetery for a bit before getting in the car and driving the hour or so to Bastogne.  I don't know what we were expecting from the town, maybe a sleepy village like we'd seen again and again in France, but Bastogne was anything but.  This was a BUMPIN' little town! There were a ton of people walking the main street and hanging out around the downtown square.  There were neon lights on buildings, and there were reminders of McAuliffe and the war wherever you looked.  In the town square, there's a bust of the General, and a nearby cafe was called Le Nuts!  For those of you who don't know the story, amidst the Battle of the Bulge, the German commander requested McAuliffe's surrender, to which he only replied, "Nuts!"  The Bastognians love that story, and there are salutes to it all around town.
Our hotel was located right on the main drag and was split into two buildings about 100 feet from one another.  Hotel Leo only has twelve rooms, and the one we were in was HUGE for being right downtown, with three twin beds and a jacuzzi tub…with no shower.  Made for some interesting bathing, I'll tell you that.  The room overlooked the action on the street below, and the opened windows let in a cool summer breeze.
We decided to do touristy stuff before spending the rest of our afternoon hanging out in downtown Bastogne.  We drove to the Bastogne War Museum, which was impressively interactive and informative, with free audio guides that told different personal stories as you made your way through the museum.  It told the Belgian experience through the narratives of four people: Hans Wegmuller, a German Lieutenant; Emile Mostade, a 13 year old Belgian boy; Mathilde Devillers, a 25 year old Belgian teacher; and Robert Keane, a paratrooper from the 101st Airborne.  The museum was like a giant timeline from the end of WWI to the end of the second World War. The exhibits displayed numerous uniforms, some weapons, tanks (including one with a shell hole in the side), and plenty of photos of local townspeople.  As we made our way through the narrative of the museum, we stopped twice to watch movies in addition to the displays.  One movie was about the Battle of the Bulge and took place in the forest; so naturally, they had us sit on fake tree trunks.  The entire museum was really interesting, and the way the curators wove together the stories of those four people, who ended up all together in a cellar when Bastogne was shelled, was impressive.  They were all real people, and the young boy at the time, Emile, still lives in town and plays the accordion like he did in the cellar that night.  It was a really cool way to tell the story of Belgium's war experience, and it's one I highly recommend.  Immediately outside the museum was the large, pentagon shaped, Mardasson memorial labeled with each of the 50 states.  Visitors are allowed to climb to the top, which gave us an incredible view of the surrounding countryside.  Much like in France, everything looked so peaceful and it was hard to imagine the atrocities that took place here.
After getting back in our car, we drove down a very quiet dirt road to where we hoped to find the Bois de Jacques.  In the ONE BLOG I found where someone took a WWII history trip, the author vaguely outlined how to find the Band of Brothers foxholes in the forest.  We somehow, after passing by a few farms, managed to spot a memorial on a side road and pulled over.  It was the Easy Company Memorial, memorializing the Band of Brothers in the 101st Airborne.  It was still regularly upkept, unsurprising for what we'd already come to know about the Bastogne people and their respect for history, and had flowers and ribbons around it.
After paying our respects, we walked into the forest behind us in search of the foxholes that have remained untouched since the Battle of the Bulge.  The forest was dense and the ground super mossy and bouncy.  The trees closest to the memorial looked like they had been planted recently, so we ventured further into the forest while simultaneously not trying to go too far from our car.  We were the only ones in the forest at that time, and the sunlight cutting through the trees made for an eerie experience.  After walking for about five minutes, Elliot spotted one of the foxholes.  Sure enough, that and several around it, were completely untouched and not filled in.  To say it was an incredible moment to see those foxholes wouldn't be doing them justice.  It was just…wow.
We went back to the hotel after the forest and decided that the rest of the afternoon would be spent enjoying the best of Belgium: frites, chocolate, and beer.  Fortunately for us, there was no shortage of options for any of the three.  Because INDULGENCE.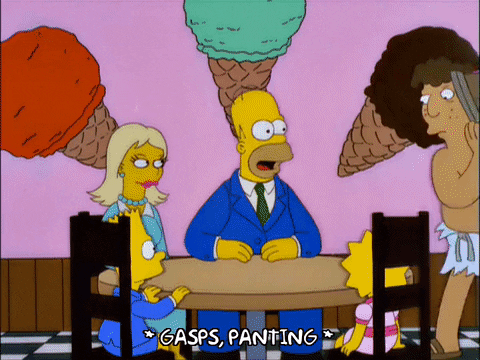 Bastogne's downtown area is very walkable, and our first stop, Brasserie Lamborelle, was a short stroll away.  Set in a stone building, this place was a typical Belgian bar: beer paraphernalia decorating every corner and multi-page menus that list the hundreds of beers they have available.  El tried a Triple Moine and I decided on La Cuvee des Trolls Blonde, mostly because there was a troll on the glass.  Like every Belgian beer we've ever had, both were delicious.  We hung out and talked for a bit before deciding to take advantage of the sunny weather and grabbed a table at the cafe with outdoor seating in our hotel.  We were getting hungry at this point, so after a La Chouffe (because you have to have that in Belgium) at the hotel, we found a place in the main square with food.  It was called Le Maxim's and had a whole bunch of frite sauces to choose from.  We went with something called Banzai sauce, which was like a spicy Asian mayo.  The frites were incredible, and El tried a beer called Airborne Bier Brune (as in the 101st Airborne) that was served in a helmet "glass" and brewed at Brasserie Lamborelle, our first cafe stop.  I had a sip of it, and it was just okay.  The bar was actually really cool because there were all sorts of photos and memorabilia from the 1940's, post Battle of the Bulge, hanging on the walls and shelves throughout it.  Our next stop, Le Carre Pub, where we had this "hair on your chest" 9.5% beer called Westmalle, also had original photographs on their "Memory Wall".  Like I said earlier, the Bastognians are really dedicated to honoring their history.
We checked frites and Belgian beer off our list, so naturally our last stop was to get some chocolate.  We bought a few pieces from a local shop, and their selection was small, so we opted for the local Leonidas store.  Even though you can get these in the States, they are still delicious and the selection a bit overwhelming.  Belgians clearly like to do things in excess. There's a stack of different size box options on the counter, and when the worker asked us how much chocolate we'd like, I started to say the smallest one when Elliot butted in and said "1.5 kilo box".  That's 3 POUNDS OF CHOCOLATE (to our credit, we rationed it upon returning home and it stayed fresh for a month after our trip).  I looked at him like he was insane but didn't stop him, especially when I saw the goodies she was doling into our 1.5 kilo box.  Belgian chocolate is AMAZING, so who's gonna say no when you've got the devil on your shoulder (Elliot in this scenario) saying it's okay?  No one, that's who.
After a quick bite of bruschetta at a random Italian restaurant, we went to this clubby place called Dakota's that had dance lights, dart boards, and the song of our road trip (Sia's Cheap Thrills) blasting.  It was a bit more keyed up than we were looking for, so we ended up just crossing the street to go back to Brasserie Lamborelle.  They had wised up since we left and put tables and chairs outside, so we grabbed one outside.  By "grabbed one", I meant that I face-planted into one because they were on an incline and I misjudged my step.  That was my cue to get a water.  I got another water at our next stop, which Elliot quickly surmised to be a gay bar.  I didn't realize it, and he responded with "Well, I think the amount of full frontal male nudity is a good indication."  How I missed all that, I'll never know.  But I'm damn pissed that I did…
The restaurant in our hotel was rated the best in Bastogne, and we had a 10% off coupon for staying at the hotel, so we decided to have dinner there.  The food was very good, as advertised, but the service was pretty terrible.  We split these massive cheese croquettes, and I had these delicious meatballs that were in a kind of baked bean/molasses sauce with frites. El had this delicious steak with a mushroom dip that I stole for my fries.  Since we had bruschetta and a thing of frittes earlier, we were so disgustingly full after dinner.  We decided to digest a bit in our hotel room before going back out.  We laid down, and El said, "Okay, we're only going to nap 45 minutes and then we're going back out because we're in Bastogne!" Hell yeah!
Two and a half hours later, we woke up in the pitch black, cursed at ourselves for not waking up when our alarm went off, and went back to bed.  The room was like a vortex and sucked all the moisture out of the air, and we woke up insanely parched.  We must've needed the sleep though, so I guess partying in Bastogne wasn't on our bodies' agenda.  Boo to getting old!
Days 7-9: Luxembourg
The next morning we had a typical European continental breakfast in the bistro of the hotel and munched on hard-boiled eggs (which we didn't have to do ourselves this time), bread, and deli meats and cheeses.  There weren't any souvenir shops around, so we had to drive back to the war museum to get our magnet before hitting the road for Luxembourg.
Much like France, the roads of Luxembourg are winding and cut through a number of ghost towns.  The big difference is the size of the homes; you can tell that Luxembourg is a super wealthy country because the "village" houses were just massive.  The country is also so small that you could live on the opposite end of the country and commute to Luxembourg City in an hour; most people in big cities would kill for that kind of commute.  It took me an hour just to drive seven miles in DC; imagine being able to live in DC and drive to work in California in one hour!  Uh, Jetsons' cars, where the hell are you???
After many turns and a few detours that GPS was able to help with, we saw the signs that pointed to our first stop, Vianden Castle.  As we pulled out of the heavily forested portion of our journey, we emerged onto a cliffside road that overlooked a green valley and river below us.  Perched up on a mountain, overlooking the town, was this incredible "Sleeping Beauty" castle.  It was described as very "fairytale like", and the Internet wasn't screwing around.  The entire scene was beautiful, and the overlook gave a perfect vantage point of the entire scene.
 We parked and toured the medieval castle that was originally built from the 11th-14th centuries.  For the longest time, it lay in ruins and was only fully rebuilt in the 1970's.  As a result, everything felt newer inside, but there were still interesting tapestries, a weapons room, and hall of arms that harkened back to an older time.  In addition to standard castle rooms (sounds totally snobby, but we've been to a number of them by now) like a bedroom and dining room, there was a kickass wine cellar and a temporary blacklight art exhibition in the gallery.  Yeah, it was just as odd to see as it sounds to read.  Although the castle was pretty impressive, it was the view of the hillside, town, and river below that really stole the show.
We hopped back in our car and drove about thirty minutes to Luxembourg City.  We were starving along the way and stopped in McDonald's for lunch.  Unlike the UK, the portions were massive (American sized!) and they served restaurant quality waffle fries that were a-ma-zing.  They were also running a promotion for the Deutschland Burger, which makes sense given Luxembourg's proximity to Germany.  The official language of Luxembourg is a combination of French and German, and almost all the people there speak both those languages as well.  It makes sense when your entire country is the size of Rhode Island.
Once we finally got into Luxembourg City, a city of colorful buildings set up on a series of hills, we drove around for a spell before being able to find parking.  It was almost rush hour time, so there were plenty more cars than the old city could really handle.  Once we found a garage spot in the theatre district, we wandered around the numerous pedestrian areas lined with designer stores, until we found the Place du Armes.  The downtown area was a mix of modern and old, with cobblestone streets on which women with Hermes handbags walked.  There were plenty of cafes and restaurants that lined the streets, and there was no shortage of shopping options to be seen.
Our Airbnb was located in the main plaza, the Place du Armes, above a classy Pizza Hut that served wine.  Yes, those actually exist.  We immediately dropped off our things and got back in the car for the American Military Cemetery in Luxembourg before it closed.  Traffic was just ludicrous with the amount of roundabouts holding up cars, but we made it to the cemetery with about an hour to spare.  Once again, there weren't very many people walking around the immaculately manicured grounds, so we could pay our respects in peace.  Although smaller than the ones we'd already visited, Luxembourg has a pretty famous resident: General George Patton.  It may seem bizarre that he was buried so far from home, but his will indicated that he wanted to be buried with his men.  His grave stands alone, between two flag poles, and in front of the cemetery memorial.  While there, we also found a Medal of Honor headstone (something I'd never seen before) and a gravestone of one of the Easy Company Band of Brothers guys.  Turns out there are five of them buried there, but we were only able to find the one.  The crazy thing is, El knew him by name and just happened to walk by his headstone.
After leaving the cemetery, we had an unsuccessful attempt at returning the car to the airport and made our way back to Lux City.  We shunned the theatre district garage (It would've been like 150 euros to park there) for the 1 euro, open-air lot about a kilometer away near the university.  While walking, we heard so many American/possibly Canadian accents coming from college age kids, and we wondered who studies abroad in Luxembourg.  It's a cool country and all, but it's not the first place that jumps to my brain when I think of cool European places to party. Womp womp.
We didn't have a set itinerary (shocking for me), so we spent the next few hours wandering around the city.  We passed the Grand Ducal Palace, strolled down some side streets, and walked along a stone walkway that was elevated high above the river.  Luxembourg is the land of incredible views because everywhere we went, we were greeted by another photo perfect moment.
We were getting hungry at this point, so we descended the stairs from the stone walkway and ended up in this pedestrian street that we nicknamed the Party Zone.  It was lined with tons of bars and clubs, and there were two outdoor TV's set up to play the impending Euro Cup game between France and Romania.  We popped into a German beer hall looking place called Brauerei and had a "meh" Clausel beer, which was the beer of Luxembourg.  The menu didn't really appeal to us, so we went a little further down the party street and sat at an outdoor table at a place called Zulu.  The game was starting up, so before the crowd got too overwhelming, we ordered some potato skins and "spicy" wings that weren't spicy at all.  It's a good thing we did because the waiter got more and more overwhelmed as the crowd started to thicken.  By game time, people were standing in the street, ready to watch the game, and Zulu had to set up temporary bars to handle the demand.
The game ended up being really entertaining, with France getting a game winning goal with two minutes left in the match.  The crowds outside were cheering, and the random group of Romanians hanging around were particularly entertaining to watch.  Everyone was sucked into the game, including the security guard who, instead of doing his job, sat down at our table and just watched the TV.  Once again, there were so many Americans, and Elliot and I couldn't help but laugh when we overheard two having a conversation about how "you can't ship a dildo to Saudi Arabia".  Uhhhhh okay?  I'm not sure how he learned that lesson, and I don't think I want to know.  After a little more food, we were pretty beat, so we took a cab back to the apartment.  Since we were in the main area, we could hear the whole city hopped up in excitement from France's victory, and we were awoken more than once by the off-tune singing of drunk people outside our window.
The next morning, we woke up and relaxed a bit before showering, grabbing a croissant and coffee, and heading to the nearby Notre Dame Cathedral. Now, you'd think after a few years of living in Europe, we'd be desensitized to visiting cathedrals/churches.  Totally not true (well, at least for me).  Whether it's my first or 1,000 church, I can still appreciate the beauty and man hours that went into its building.  Notre Dame did not disappoint on the beauty front:  there were plenty of stained glass windows with intricate figures and the coats of arms for the the kingdoms of the duchy of Luxembourg, Bastogne included.  There was a huge altar centerpiece, a golden picture of St. Joseph, and tapestries hanging everywhere.  Even though it was in German, I still went to church there the next morning because I wanted to sit and admire its beauty a little longer.
We then walked along the tree lined gully and through the shopping area of Garer, where we saw people giving out flowers for Mother's Day and a random carnival being set up.  It was starting to rain a bit, so we went back to Place du Armes and had a sangria at the Chi Chi's that was next to our apartment.  That's right.  Chi Chi's.  Even though they're bankrupt in America, they still have locations in Europe, Luxembourg City oddly being one of them.
When we realized how close we were to Germany, El got in touch with one of our good friends from Spain, Meeks (actually his last name, but I don't think I've ever called him by his first), who lives in Stuttgart and invited him to Luxembourg.  It's only a few hours drive, and the apartment we rented had two spacious bedrooms, so it was the perfect opportunity to see him after so long.  El and he have met up a few times when El was travelling for work, but I hadn't seen Meeks since leaving Spain.  That's way too long for someone as fun as him, so I was psyched when he said he was coming in.  After he dropped off his stuff, we got right to hanging and walked down to this cafe that El had found had good craft beers.  Urban had a pretty decent selection but was getting pretty crowded due to the next Euro Cup game.  We only had one beer, an Irish one called Notorious Red IPA, before walking along the Bock Casemates to our recently discovered Party Zone.  We stopped at a place called Scott's for some mostly sucky frumanche (I think that's what it's called; it's a German pizza) and pepperoni/mushroom/peppers pizza while we sat and drank our Grand Cru (a popular Luxembourg beer).  It was starting to drizzle again, so we briefly stopped in this empty dance club, realized that it was way too early for that nonsense, and crossed the street back to the Braueri Beer Hall.  There was a band on stage tuning up their instruments, and they were in the midst of conducting the world's longest sound check.  We were there for a good while, like an hour and a half, and they were tuning and "testing" the ENTIRE TIME.  There were also like 1,000 people in the band (okay, so there were only 7), and the lead singer had this warbly voice that you know he thought sounded like Frank Sinatra.  They were a UK band called the Surf Cowboys, and watching this sound check was wildly entertaining for me and Meeks.  We kept coming up with tag lines for the band, my favorite of which was Meeks' suggestion of "There are seven of them, but they're #1 in your hearts".  Maybe it's a good thing they took forever with the sound check b/c we were having a ball.
We walked out of the party zone to get an uber when this city bus pulled up and told us that the ride was free.  Uhh, free public transport? Score! Anytime someone tells me something is free, I think about when I was a kid, and I was in this random records store in Michigan with my best friend, Laura.  We were like 12, and there was a magnet or something that we thought looked cool.  I asked these two Duck Dynasty looking guys who were working there how much it cost, and they mumbled "-ee".  I didn't catch what they said, so I said, "Free?".  One guy let out this big belly laugh, and with a caricature of a hillbilly accent said, "FREE?! Nuthin's free 'round here!" before turning to his buddy and high-fiving him.  "Okayyyyy" I said before slowly backing out of that store.  Long story short: I now have a hard time believing that anything in the world is free.
But the bus was!  We took our free bus to a place called Tube Bar that was London tubed theme.  You can take the girl out of London, but you can't take London out of the girl.  We killed some time talking for awhile before our stomachs rumbled again for dinner.  I was really jonesing for Italian, and Il Riccio was one of the top places recommended in Luxembourg.  It was a short hop from our apartment and was an adorable, very family style, cozy Italian restaurant.  There were family pictures on the wall, and the specials were all out on display in heating pans.  Right when we sat down, they gave us a complimentary order of bruschetta (MORE FREE SHIT!) and some bread and oil.  Elliot asked the server, who was Italian, if he could get some butter.  The waiter laughed, and responded, "You want butter with your bread in an Italian restaurant? What are you? French?"  Sacre bleu, mon cherie!
I totally overeat in Italian restaurants, and that night was no exception.  I had a simple mixed green salad, penne pesto, and an order of the veal meatballs that were in the display case.  The food was delicious, and Elliot's fusilli with sausage was incredible as well.  Meeks only got this squid, and I admired his abstinence while I shoved my face fulla meatballs.
After dinner, we went back to Urban to watch the Euro Cup game and had to stand because of the crowds.  We had the unfortunate pleasure of being in the aisle, so we must've had 1,000 people say "Excuse me" while we were there.  It made for some great people watching though, and we were baffled by the number of girls who looked like Velma from Scooby Doo.  We also laughed at this guy's shirt that just said, "Buda-fuckin'-pest".  Who buys that kind of shirt? Awesome people, I suppose.
Given his skimpy portions at dinner, Meeks was pretty hungry after the game ended, so we went back to McDonald's so he could try the waffle fries.  There was a massive line of drunk young people, including some lads who were there for a stag party and brought their beers from another bar into the Mickey D's.  McDonald's had these coupon books, so Meeks ended up getting two large waffle fries for the price of one.  Not too shabby.  While in Mickey D's, we commented on the number of Americans/Canadians/Brits we encountered, and how we REALLY hadn't met anyone who was actually from Luxembourg.  We really had no clue what people from Luxembourg actually look like or sound like.  It was a mystery to us.  After a stop back at Tube Bar (which was way more crowded and had both a bachelorette party all wearing bunny ears, a group of prep school boys in their school blazers leering after the bachelorette party, and a group of Microsoft workers ripping shots), we made our way back to the apartment to hit the hay.
As I mentioned, I went to mass the next morning, and it was crazy long.  There was all this Gregorian chanting in German, and a second reading that was randomly in French.  After 45 minutes, the gifts hadn't even been brought to the altar, but I had to leave to meet El to go.  We walked our stuff back to the car, did some impressive packing of the champagne bottles and glasses we'd purchased, and drove back to the city center, where there was this random orchestra playing in the middle of Place du Armes.  We were getting hungry, so we went to Urban (this was like our 90th time there) for lunch, and I had a delicious chicken Caesar wrap and frites.  After eating, we sat in the park for a bit before heading to the tiny Luxembourg airport to fly home.  Our flight was delayed a lovely five hours, but the airport workers didn't even charge us for one of the bags we'd checked.  I'll take it.
Like I said in my first blog post, this was one of the most unique trips Elliot and I have ever taken.  We saw and walked around places we'd only read about, learned about the war's impact on so many different groups of people, heard so many personal stories, and were able to pay our respects in locations all over Europe.  It was a learning experience as much as it was a vacation, and certainly one we'll never forget…
Thirsty for more? Subscribe to Court's Excellent Adventures by typing your email address in the box and click the "create subscription" button. My list is completely spam free, and you can opt out at any time.
On Facebook?  Be sure to like Court's Excellent Adventures:  https://www.facebook.com/courtsexcellentadventures (Not to be read as "Court Sex Cell ENT Adventures")
Filed under: Bastogne, Belgium, Epernay, Ex Pat Life, France, Germany, Hidden Gems, History, Luxembourg, Maginot Line, Normandy, Travel, WWII
Tags: Band of Brothers, Bastogne, Epernay, ExPat Life, hidden gems, history, Lorraine Military Cemetery, Luxembourg, Normandy, sightseeing, travel, WWII