Miss learning how to plan a WWII history road trip, spending D-Day in Normandy, or champagne wishes in Epernay and how the Maginot Line fell? Click the links to catch up to speed!
Day 6: Lorraine American Military Cemetery, Bastogne, and the Bois de Jacques
The hotel closes to Lorraine was located in an industrial area with no gym around, so I tried to squeeze in a morning workout in our hotel room before we started our day.  We'd been eating a ton of fried food and drinking wine and beer almost the entire week, so some exercise was desperately needed.  Breakfast was a continental deal with "make your own hard boiled eggs" (on which we burned the hell out of our hands trying to peel) and really good rolls with butter.  We checked out of our hotel and drove about 15 minutes to Lorraine American Military Cemetery.
Lorraine American Military Cemetery is the largest one in Europe with its 111 acres and 10,489 graves.  We got there right when it opened at 9, and we were the only tourists there.  Everything was so pristine and orderly, from the impressive memorial standing by the entrance to the rows of headstones that glistened in the sunshine.  It impressed us that the American cemeteries are almost all identical with their layout and symmetry.  What was also interesting about the cemetery was that some of the gravers were of soldiers who died AFTER the war ended.  Not sure of the circumstances of those, but we hadn't yet seen that in the cemeteries we'd visited.
We walked through the cemetery for a bit before getting in the car and driving the hour or so to Bastogne.  I don't know what we were expecting from the town, maybe a sleepy village like we'd seen again and again in France, but Bastogne was anything but.  This was a BUMPIN' little town! There were a ton of people walking the main street and hanging out around the downtown square.  There were neon lights on buildings, and there were reminders of McAuliffe and the war wherever you looked.  In the town square, there's a bust of the General, and a nearby cafe was called Le Nuts!  For those of you who don't know the story, amidst the Battle of the Bulge, the German commander requested McAuliffe's surrender, to which he only replied, "Nuts!"  The Bastognians love that story, and there are salutes to it all around town.
Our hotel was located right on the main drag and was split into two buildings about 100 feet from one another.  Hotel Leo only has twelve rooms, and the one we were in was HUGE for being right downtown, with three twin beds and a jacuzzi tub…with no shower.  Made for some interesting bathing, I'll tell you that.  The room overlooked the action on the street below, and the opened windows let in a cool summer breeze.
We decided to do touristy stuff before spending the rest of our afternoon hanging out in downtown Bastogne.  We drove to the Bastogne War Museum, which was impressively interactive and informative, with free audio guides that told different personal stories as you made your way through the museum.  It told the Belgian experience through the narratives of four people: Hans Wegmuller, a German Lieutenant; Emile Mostade, a 13 year old Belgian boy; Mathilde Devillers, a 25 year old Belgian teacher; and Robert Keane, a paratrooper from the 101st Airborne.  The museum was like a giant timeline from the end of WWI to the end of the second World War. The exhibits displayed numerous uniforms, some weapons, tanks (including one with a shell hole in the side), and plenty of photos of local townspeople.  As we made our way through the narrative of the museum, we stopped twice to watch movies in addition to the displays.  One movie was about the Battle of the Bulge and took place in the forest; so naturally, they had us sit on fake tree trunks.  The entire museum was really interesting, and the way the curators wove together the stories of those four people, who ended up all together in a cellar when Bastogne was shelled, was impressive.  They were all real people, and the young boy at the time, Emile, still lives in town and plays the accordion like he did in the cellar that night.  It was a really cool way to tell the story of Belgium's war experience, and it's one I highly recommend.  Immediately outside the museum was the large, pentagon shaped, Mardasson memorial labeled with each of the 50 states.  Visitors are allowed to climb to the top, which gave us an incredible view of the surrounding countryside.  Much like in France, everything looked so peaceful and it was hard to imagine the atrocities that took place here.
After getting back in our car, we drove down a very quiet dirt road to where we hoped to find the Bois de Jacques.  In the ONE BLOG I found where someone took a WWII history trip, the author vaguely outlined how to find the Band of Brothers foxholes in the forest.  We somehow, after passing by a few farms, managed to spot a memorial on a side road and pulled over.  It was the Easy Company Memorial, memorializing the Band of Brothers in the 101st Airborne.  It was still regularly upkept, unsurprising for what we'd already come to know about the Bastogne people and their respect for history, and had flowers and ribbons around it.
After paying our respects, we walked into the forest behind us in search of the foxholes that have remained untouched since the Battle of the Bulge.  The forest was dense and the ground super mossy and bouncy.  The trees closest to the memorial looked like they had been planted recently, so we ventured further into the forest while simultaneously not trying to go too far from our car.  We were the only ones in the forest at that time, and the sunlight cutting through the trees made for an eerie experience.  After walking for about five minutes, Elliot spotted one of the foxholes.  Sure enough, that and several around it, were completely untouched and not filled in.  To say it was an incredible moment to see those foxholes wouldn't be doing them justice.  It was just…wow.
We went back to the hotel after the forest and decided that the rest of the afternoon would be spent enjoying the best of Belgium: frites, chocolate, and beer.  Fortunately for us, there was no shortage of options for any of the three.  Because INDULGENCE.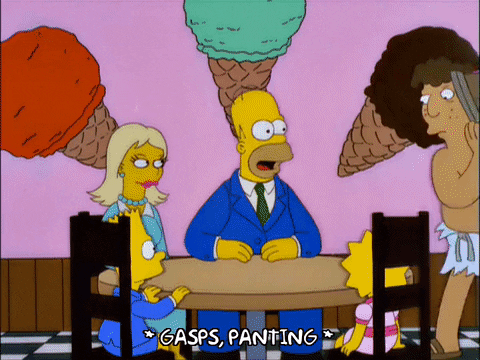 Bastogne's downtown area is very walkable, and our first stop, Brasserie Lamborelle, was a short stroll away.  Set in a stone building, this place was a typical Belgian bar: beer paraphernalia decorating every corner and multi-page menus that list the hundreds of beers they have available.  El tried a Triple Moine and I decided on La Cuvee des Trolls Blonde, mostly because there was a troll on the glass.  Like every Belgian beer we've ever had, both were delicious.  We hung out and talked for a bit before deciding to take advantage of the sunny weather and grabbed a table at the cafe with outdoor seating in our hotel.  We were getting hungry at this point, so after a La Chouffe (because you have to have that in Belgium) at the hotel, we found a place in the main square with food.  It was called Le Maxim's and had a whole bunch of frite sauces to choose from.  We went with something called Banzai sauce, which was like a spicy Asian mayo.  The frites were incredible, and El tried a beer called Airborne Bier Brune (as in the 101st Airborne) that was served in a helmet "glass" and brewed at Brasserie Lamborelle, our first cafe stop.  I had a sip of it, and it was just okay.  The bar was actually really cool because there were all sorts of photos and memorabilia from the 1940's, post Battle of the Bulge, hanging on the walls and shelves throughout it.  Our next stop, Le Carre Pub, where we had this "hair on your chest" 9.5% beer called Westmalle, also had original photographs on their "Memory Wall".  Like I said earlier, the Bastognians are really dedicated to honoring their history.
We checked frites and Belgian beer off our list, so naturally our last stop was to get some chocolate.  We bought a few pieces from a local shop, and their selection was small, so we opted for the local Leonidas store.  Even though you can get these in the States, they are still delicious and the selection a bit overwhelming.  Belgians clearly like to do things in excess. There's a stack of different size box options on the counter, and when the worker asked us how much chocolate we'd like, I started to say the smallest one when Elliot butted in and said "1.5 kilo box".  That's 3 POUNDS OF CHOCOLATE (to our credit, we rationed it upon returning home and it stayed fresh for a month after our trip).  I looked at him like he was insane but didn't stop him, especially when I saw the goodies she was doling into our 1.5 kilo box.  Belgian chocolate is AMAZING, so who's gonna say no when you've got the devil on your shoulder (Elliot in this scenario) saying it's okay?  No one, that's who.
After a quick bite of bruschetta at a random Italian restaurant, we went to this clubby place called Dakota's that had dance lights, dart boards, and the song of our road trip (Sia's Cheap Thrills) blasting.  It was a bit more keyed up than we were looking for, so we ended up just crossing the street to go back to Brasserie Lamborelle.  They had wised up since we left and put tables and chairs outside, so we grabbed one outside.  By "grabbed one", I meant that I face-planted into one because they were on an incline and I misjudged my step.  That was my cue to get a water.  I got another water at our next stop, which Elliot quickly surmised to be a gay bar.  I didn't realize it, and he responded with "Well, I think the amount of full frontal male nudity is a good indication."  How I missed all that, I'll never know.  But I'm damn pissed that I did…
The restaurant in our hotel was rated the best in Bastogne, and we had a 10% off coupon for staying at the hotel, so we decided to have dinner there.  The food was very good, as advertised, but the service was pretty terrible.  We split these massive cheese croquettes, and I had these delicious meatballs that were in a kind of baked bean/molasses sauce with frites. El had this delicious steak with a mushroom dip that I stole for my fries.  Since we had bruschetta and a thing of frittes earlier, we were so disgustingly full after dinner.  We decided to digest a bit in our hotel room before going back out.  We laid down, and El said, "Okay, we're only going to nap 45 minutes and then we're going back out because we're in Bastogne!" Hell yeah!
Two and a half hours later, we woke up in the pitch black, cursed at ourselves for not waking up when our alarm went off, and went back to bed.  The room was like a vortex and sucked all the moisture out of the air, and we woke up insanely parched.  We must've needed the sleep though, so I guess partying in Bastogne wasn't on our bodies' agenda.  Boo to getting old!
Thirsty for more? Subscribe to Court's Excellent Adventures by typing your email address in the box and click the "create subscription" button. My list is completely spam free, and you can opt out at any time.
On Facebook?  Be sure to like Court's Excellent Adventures:  https://www.facebook.com/courtsexcellentadventures (Not to be read as "Court Sex Cell ENT Adventures")
Filed under: Bastogne, Hidden Gems, History, Travel, Uncategorized, WWII
Tags: Band of Brothers, Bastogne, hidden gems, history, sightseeing, travel, vacation, WWII