By: Clarke Criddell
Hello, BEARS FANS, our season was all said and done by weak 12's lost to the Eagles 31-3. So want do most fans have to look forward to the most, THE OFF-SEASON. The one way you could approve your team is the Free agency period. For some drafting players would be the better path to go, but in Free-agency you could find veteran players to spark a needed improvement for your team.
So what do the Chicago Bears have to gain from free-agency you may ask? Well let us go over the stats, shall we? In 2017 the Bears own one of or if not the worst passing games in the league. The Bears as a team have averaged: 16.1 points, 177 yards, 59.1 completion percentage, 29.1 pass attempts, and 6.3 yards per pass attempt can all add up to the 31st best passing game. These stats would not make any team a successful team and it reflects are currently 3-7 record this season.
This also does not help our young franchise quarterback Mitchell Trubisky.
He is ranked as the 17 best in the National Football Conference with a 52.8 completion percentage for 1135 yards with four touchdowns and four interceptions. If only we had receivers that could make yards after catch plays, but yeah we don't, just Tarik Cohen (our running back).
So what do we do about this or better questions is what the General Manager: Ryan Pace should do. For starters, we need to be aggressive at the wide receiver position (Please we need to be aggressive for once) it's ok to be aggressive in the off-season at least once in free agency. There is one wide receiver whose contract could be up to his respective team and his name is Jarvis Landry.
Now I know there's a good chance the Miami Dolphins franchise tag him for the season, but with how they have handled the other contracts for other players this season they might not be able to franchise tag him. So fingers-cross the negotiation will fall apart and we can swoop in and sign him to become a primary target for Mitchel Trubisky.
Now he comes the hard part, but not really because it's to make the team better. Unfortunately, we might have to look into cutting some players whether it's because of poor play or cap issues. Let's start off with Josh Sitton,
look I like Josh he came in and made the interior of the offensive line play better since he became a Bear, but his cap hit(salary capacity)  going into next season might be a little too high for an aging o-linemen.
Next, we have Bobby Massie,
which… Well, let's face it his play at the right tackle position has been mediocre at the best. We're not gonna worry as much about his cap space he's not making an outrageous amount of money, so cutting him would be a smart move for the organization. Moving on from Bobby Massie would be the easier task with this year draft class having better depth at the tackle position.
So the one I've been waiting to do for a while Now FREAKING MIKE GLENNON!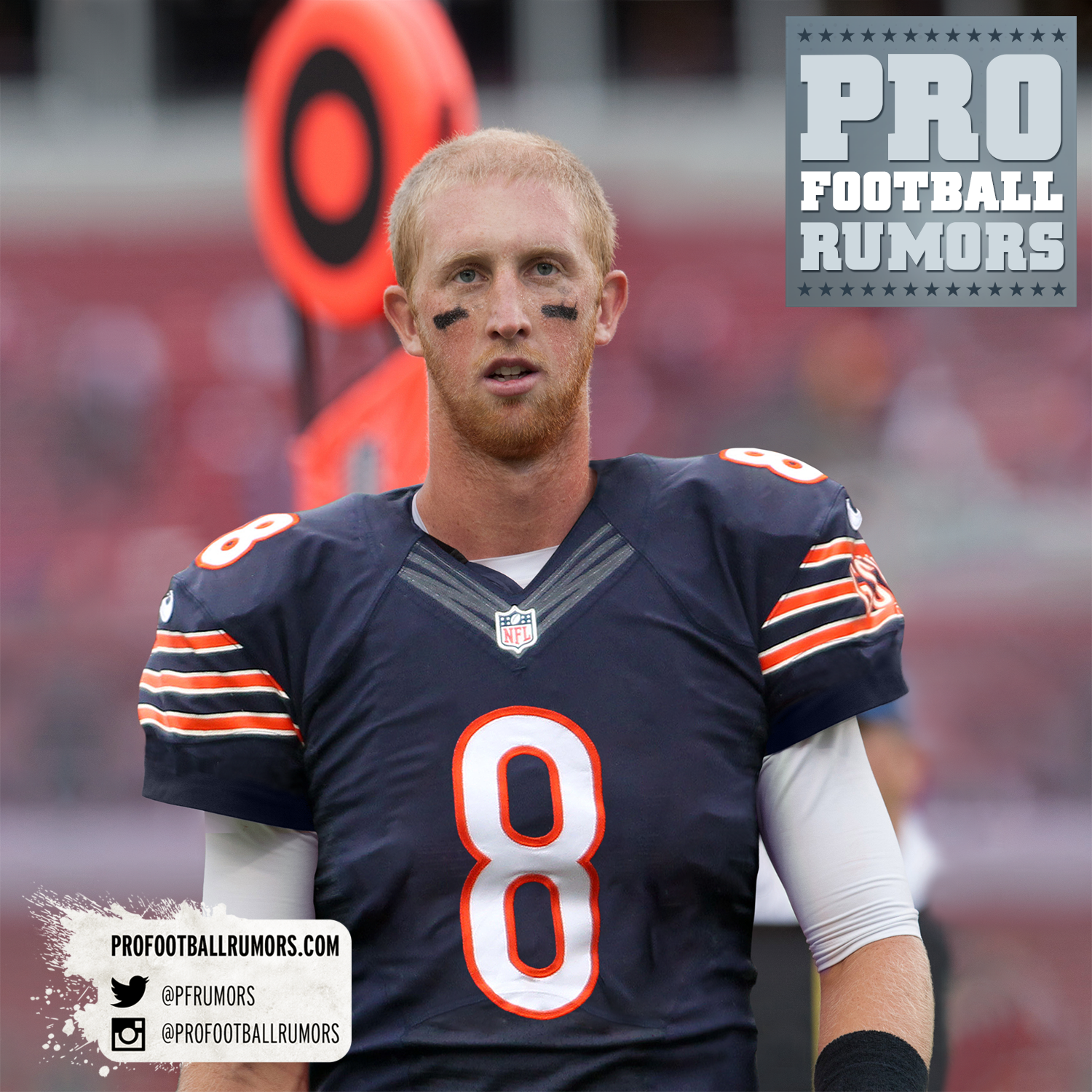 I still can not get over how much we spent for a 6′ 7″ backup from Tampa. I  need a minute I just threw up a little. Oh, Mike, Mike, Mike let take one look at the piece of crap you got a contract, shall we? Well, in essence, it was a three-year deal that's basically a one year deal so we don't have to lose as much if the organization plans to cut him… *Cough* *Cough* Do it *Cough* *Cough*. He played about as well as I thought he would, which is not good. So I speak for any Bears fan when saying Glennon should be gone before training camp.
Thank you for reading comment your opinions on what the Bears should do for the Free agency on the offense. Next Blog I'll talk about the Free Agency for the Bears defense.
Follow us:
Twitter: @CodePurpleGold
Facebook:@codepurplegold