In the time that I've spent untangling headphone/earbud cords throughout my life, it has been estimated* that I could have instead:
1) Read all the Game of Thrones books
2) Completed 3-5 online Ph.Ds from the University of Phoenix
3) Learned how to knit and knitted a scarf for each one of you for the holidays last year
4) Traveled 'round the world in a hot air balloon, perhaps twice or even thrice
5) Written the Great American Novel
6) Found a needle in a haystack
7) Recited all the digits of Pi**
8) Explained all outstanding questions on dark matter, dark energy, and quarks in one unifying system of equations
9) Rewritten the U.S. tax code to eliminate corporate tax loopholes
10) All of the above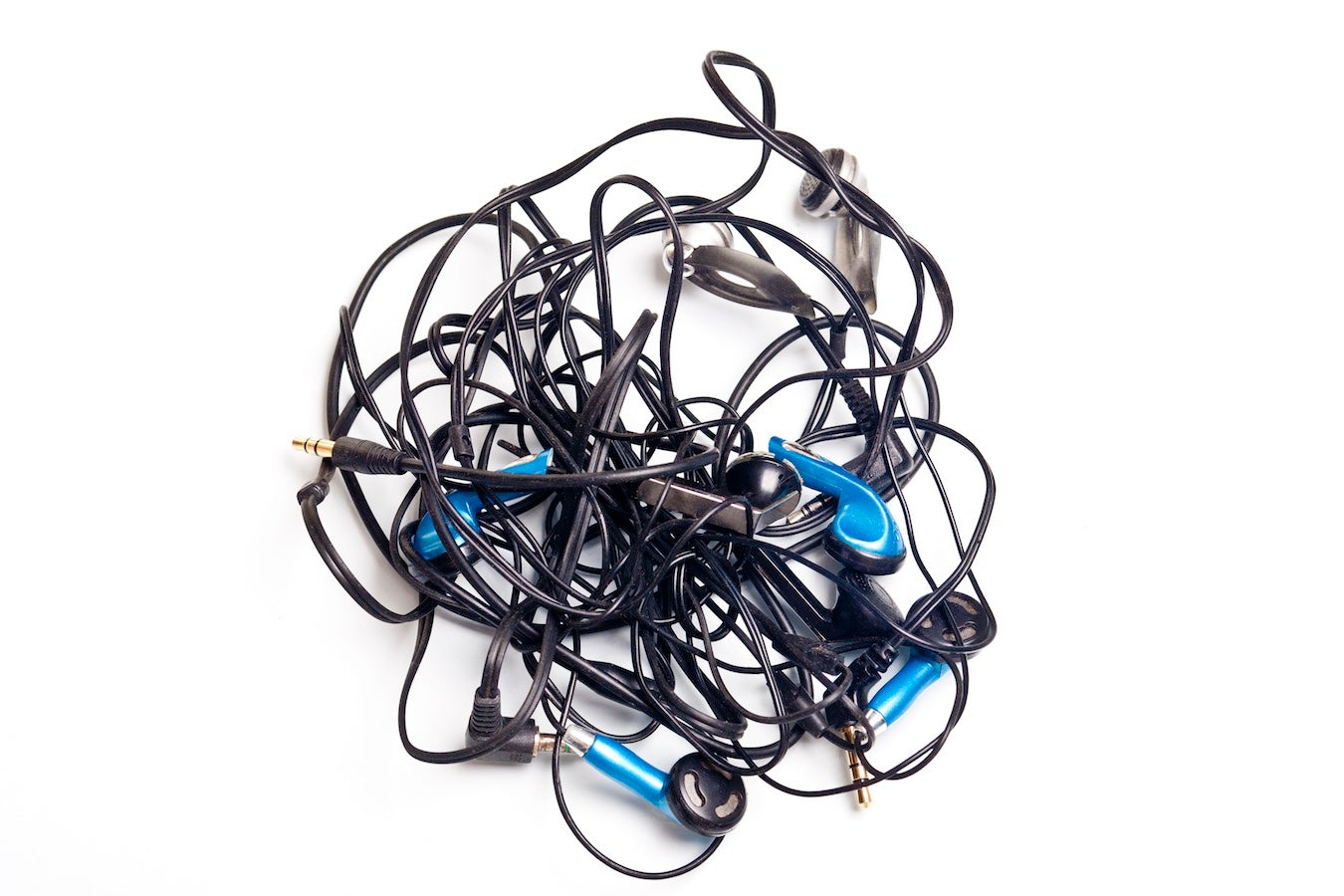 * Data source: Yahoo! Answers
**Please don't email me. That's the point.