Reviewed this episode: Ant-Man and the Wasp
Trivia: Insect Movie Trivia

Sometimes small things can have large repercussions. Like the butterfly effect (the actual thing, not the movie), seemingly tiny actions can lead to a landslide in the future. The same holds true in film. Small roles can lead to huge things for the actor and/or the series. This week on CinemaJaw (in honor of Ant-Man and the Wasp, and for a myriad of other reasons) we take a look at the Small Roles that had Giant Returns.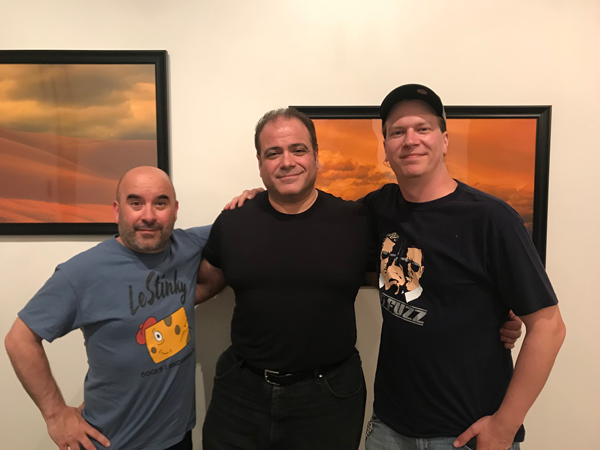 Joining us is a guy who knows a bit about small (short) things leading to large returns. Jerry Vasilatos presently serves as Chicago City Producer of the world renowned 48 Hour Film Project while also developing projects for his company Nitestar Productions at Cinespace's Stage 18in Chicago. This year marks the first time a 48hour Film Project team has been accepted to the short film program at the Cannes Film Festival… you see? Small = big. It all flows.
While this may be a small thing, to listen to a podcast, you never know… it may just have some giant returns!
TOP 5 SMALL ROLES THAT HAD GIANT RETURNS
Matt:
5.) Gwyneth Paltrow – 7
4.) Shelly Finklestien – Friday the 13th part 3
3.) Anthony Hopkins – Hannibal Lector
2.) Jodi Foster – Taxi Driver
1.) Samuel L Jackson – Iron Man
Jerry:
5.) Charlie Sheen – Ferris Buller's Day Off
4.) Ashton Kutcher – Reindeer Games
3.) Felicity Jones – The Amazing Spiderman 2
2.) Billy Zayn – Back to the Future 2
1.) Alford Molina – Raiders of the Lost Arc
Ry:
5.) Shailene Woodley – The Descendants
4.) Kristin Stewert – Into the Wild
3.) Amy Adams – Catch me if you can
2.) Emma Stone – Superbad
1.) Emily Blunt – Devil Wears Prada