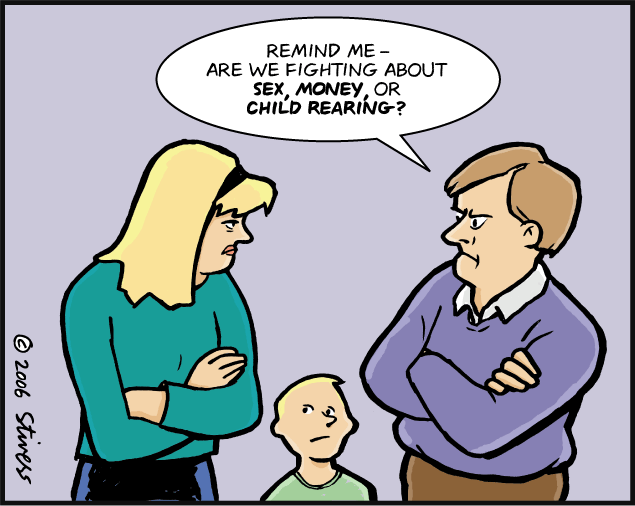 I have a saying.  There are three certainties in life.  Death, taxes and after a  major holiday weekend I will get a lot of calls from people looking for a divorce lawyer in Chicago (DUI too).
I don't think there is a lawyer in town that you could hire where at the end of a divorce you will be saying to yourself what a great time you had.  But there are some things you can do to make the case go as smooth as possible.
1. Become goal focused.  When you are hit with getting divorced, especially when there are children involved or a fight over money, it's really easy to only think about the now instead of your future.  You need to think about your life six months from now, two years, five years, ten years and 20 years in to the future.  Where you want to live, education and religion arrangements for the kids, what type of work you will be doing, how will you be able to retire, etc.  A good divorce attorney doesn't manipulate your emotions based on the current problems (hello father's rights), but rather deals with the now and helps you also think about the later.  If you have ten major goals and achieve most of them then the case should wrap up.
2. Take out the emotion.  I know this is easier said than done, but if you make decisions based on goals and facts versus anger, sadness, etc., you will be amazed at how much smoother your ride is.  If you have a real friend who will tell things to you straight, seek out their opinion and ask them to give advice objectively not emotionally.
3. Rip off the bandaid.  I'm not encouraging anyone to end their marriage, but if you know it's a lost cause then get it over with.  The sooner you do that, the sooner you will find happiness instead of being miserable.
4. Talk it out with your spouse first.  The best divorce is an amicable one.  You could pay lawyers a lot of money, but before doing that see what you can agree on.
5. Do something for yourself.  Take a trip, go to a concert or ballgame, catch up with old friends, take dance lessons, etc.  Don't wallow in the misery of divorce as a full time job.
I'm curious if anyone who has been through divorce or works as an attorney has anything to add.  Please send in your comments.
Type your email address in the box and click the "create subscription" button. My list is completely spam free, and you can opt out at any time.