On Sunday, March 3, 2013 from 9:00 am to 3:00 pm, Windy City Limousines will chauffeur Brides, Grooms, Moms, Dads and Maids of Honor to tour our beautiful City via limo bus while sipping Champagne to visit fabulous spaces designed specifically for brides and grooms "to be."
Brides and Grooms "to be" will be touring some of Chicago's BEST wedding businesses in the industry.  These include:
Art of Seduction Boudoir Photography
Bloomingdales
Ivy Boutique Hotel
Kinzie Chophouse
Susan Fredman at Home
Toni Patisserie & Cafe
The day winds down (between 3 to 5pm) with a Bridal Soirée held at Loft on Lake designed to better understand each couples individual needs!  There will be beautiful tablescapes, signature cocktails, wine and delicious hors d'oeuvres by Harry Carays, Jordan's Food of Distinction and Lucero Caribbean Cuisine.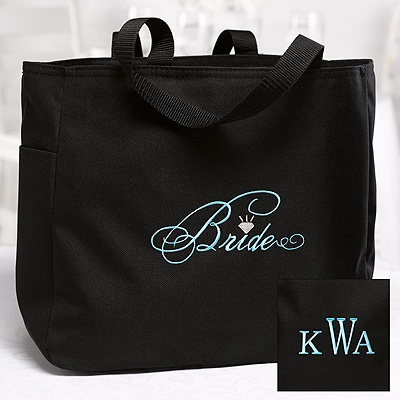 So what do you have to do to be a part of this AMAZING experience and win the stylish Bride tote bag  filled with $100+ worth of gifts?  It's easy, click HERE to register by Valentine's Day for The Bridal Tour Chicago and you will be automatically entered.  YOU must attend The Bridal Tour to receive the Tote Bag.  Winner will be announced on March 3rd. 
The Bridal Tour Chicago | March 3, 2013 | To register: www.thebridaltour.eventbrite.com
Follow me on Twitter and like me on Facebook. Email me at candace@gprmarketing.com with comments, questions or suggestions. Thanks for reading! xo
For more wedding inspiration, click HERE.
Filed under: Chicago Wedding Planning
Tags: Art of Seduction Boudoir Photography, Bloomingdales, Bridal Expo, Bridal Show, Chicago Bridal Events, Chicago Events, Chicago Wedding Events, Harry Carays, Ivy Boutique Hotel, JFod, Jordan's Food of Distinction, Kinzie Chophouse, Lucero Caribbean Cuisine, Susan Fredman, Susan Fredman at Home, The Bridal Tour, The Bridal Tour Chicago, Toni Patisserie & Cafe, Wedding Cakes, Wedding Expo