Photo above courtesy of Larry Granat. The photo was taken soon after the recent train derailment in Yorkville.
Whether or not fishermen and hunters should be wandering along railroad tracks in order to gain access to where they want to fish and hunt along the Fox River is a discussion that can be had some other day.
Suffice to say that we do it all the time. For the last few years I've noticed that we aren't the only ones doing this. Some of these railroad right-of-ways have been around forever and they make wonderful natural corridors for viewing wildlife.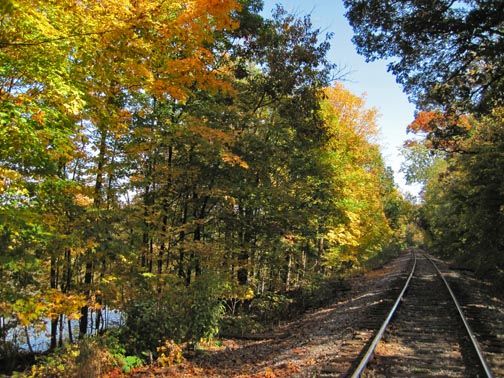 I've noticed others wandering along the tracks looking for birds. Still more are out for a stroll, camera in hand, looking for things to photograph.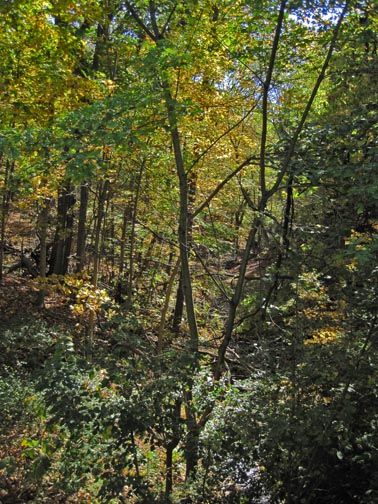 Doing this has inherent dangers, but then so does walking down stairs in your house while carrying too much stuff. You can hear the trains coming and it's simply a matter of getting out of the way. I've been doing this for nearly 50 years with no mishaps.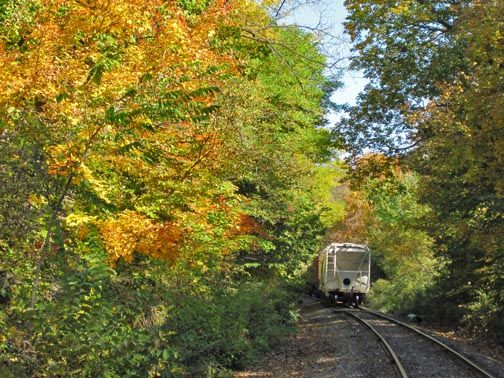 In September of 2010 a train derailed at the bottom of the hill near my house in Yorkville. The train did a pretty good job of tearing up a couple of hundred feet of track.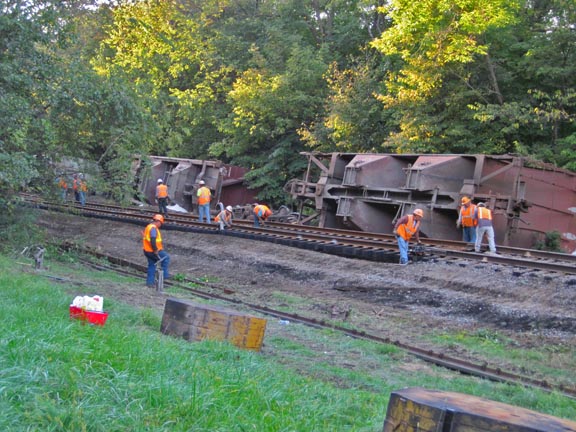 Keep in mind that this train derailed right where a culvert runs under the tracks. There are numerous ravines all up and down the Fox River and to have culverts under the tracks is pretty common, the ravines all have running water going through them at some point. It took a week or so for everything to get cleaned up after this derailment, there were parts of trains all over the place.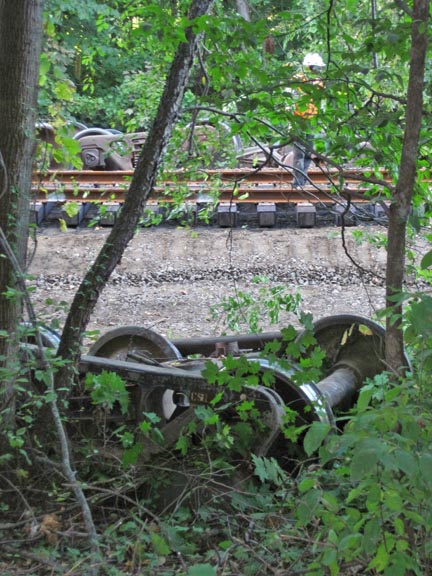 To this day you can walk down there and find bits and pieces of train along with piles of silica sand on the edge of the woods.
The other day, about a mile further west, another train derailed. This has caused a big discussion here in Yorkville about the safety of the tracks running through town. I couldn't find the date, but not long ago another train derailed just east of Yorkville along these same set of tracks. An article in The Beacon-News written by former Yorkville Mayor Valerie Burd mentions that the recent train derailment occurred after the train cleared a small trestle over a creek.
I find this close proximity to these small creeks when the trains derail interesting.
In August 2009 I was walking down the railroad tracks east of Orchard Road. These are the same set of tracks that eventually run through Yorkville. About 150 yards from Orchard Road is a small ravine that sometimes has water running through it. During heavy rains, sometimes quite a bit of water. It all flows through a culvert that goes under the tracks.
I noticed that there was a good sized hole forming under some of the railroad ties directly over the culvert, the rock was getting washed out. Part of the railroad tracks were sitting on the ties with nothing underneath to support them. Down the hill, even more of the rock was disappearing. You could see further down that the culvert was broken and the water was creating a washout.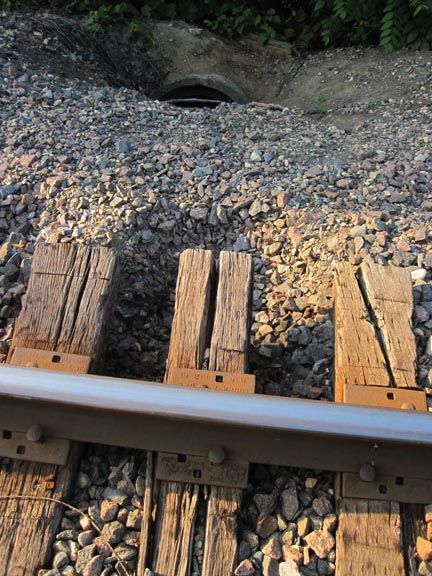 This can't possibly be a good thing. I contacted somebody in Oswego to let them know what I found. I assumed since they were the closest town that they would be the best ones to contact. When I checked back with them a few days later I was told that the information was passed on to Illinois Railway. I figured it was just a matter of time before someone was out there to fix it.
Two and a half years later nothing has been done about the broken culvert or the hole under the railroad ties. Every time I go past there I take a picture of it so I can compare them over time to see if things are getting worse. I walked down there this morning to check it out and it's still there. The hole was filled with snow so I didn't bother getting a new picture.
One of the other things I've always noticed in this stretch are the condition of the tracks, especially in the stretch between Orchard Road and this culvert. There are quite a few crushed and shattered railroad ties with chunks of them sticking up.
One of the possible reasons given for the most recent derailment was the soft ground under the tracks. I've always noticed along this stretch that the railroad ties are sinking into the ground and on wet days when the ground is saturated, mud is all over the place after it comes shooting out from under the railroad ties from the weight of a train.
I have no doubt someone will tell me I shouldn't be walking along these tracks, even though fishermen and hunters have been doing it for many years. Hopefully, after I'm done being reprimanded, someone will actually go look at the tracks I described. This has to be an accident waiting to happen.
Makes me wonder how many more stretches of these tracks are in this condition.
Maybe Illinois Railway needs to let the rabbit hunters walk their tracks in order to find out.