And yet I feel like I travel all the time to go fishing or simply out wandering with my wife.
I had to look it up on a map. It looks like 90 percent of the fishing and wandering I do all happens within 15 miles of my house. I've also covered very little of what I've wanted to cover within that 15 miles. There are still miles of a few creeks I've never visited. Still more many miles of the Fox River, so many that it seems like I'll never get around to fishing them all.
There are so many parks and forest preserves within those 15 miles I imagine it will take a few years yet to get to all of them.
So why travel further.
In a good week I'm out fishing 4 times. In a bad week I get out once. There's never a week, at least during the warmer months, where I don't go at all. Then there's the wandering with the wife, another time or two each week.
The furthest point I travel to is one of my favorites. A mile long stretch of a little creek I like to wade and fish. I never run into anyone out there and I always catch fish.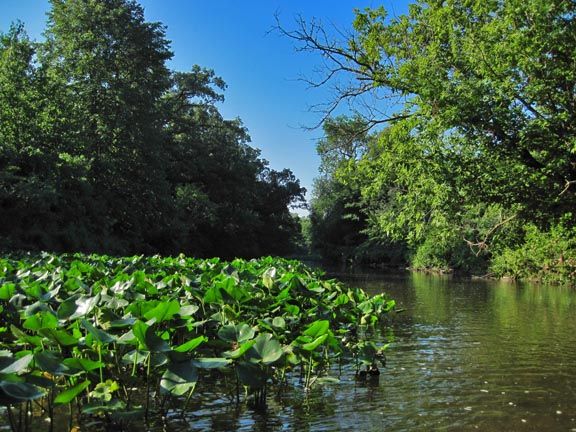 There are about 10 more miles of this creek that I want to visit. I think I've only covered three.
Five miles west of my house is a big state park where my wife and I wander. Over the past 5 years we've covered a fair amount of it, but there's still a fair amount to wander. We're not sure if we'll ever get it all covered.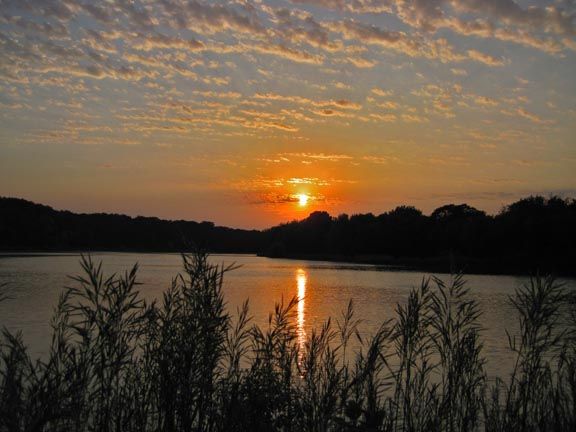 Two miles west of my house is a big forest preserve. There's a big half we have yet to even get near.
If I take the two minute walk to the river from my house, drop down into the river and turn left, I see virtually nothing and no one for the next 5 miles.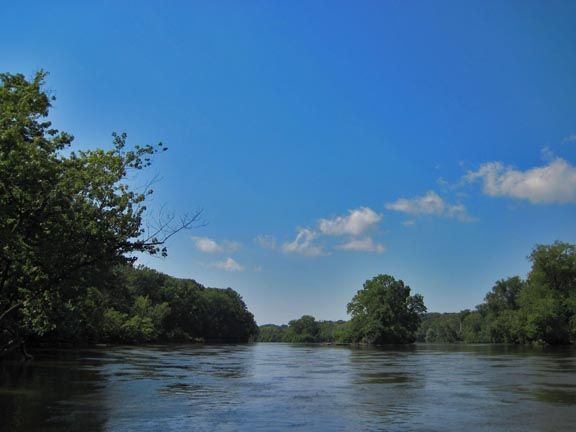 Around every bend is more nothing. I've canoed this stretch, but I've only covered about 2 miles of it wading, maybe a mile and a half. It's that stretch I feel I'll never fully cover. It's a bit of a hike back to the house and I can't convince anyone to come look for me with a car. Not that you can get a car that close to the river for most of it.
If I head east from my house there's a 5 mile stretch I like to fish. The fishing has been outstanding. Problem is, I've only covered about two and a half miles of it this year. I've fished the rest in years past, but can't seem to get to the remaining miles. Did I mention the fishing has been outstanding? That's been the problem, there has to be more fish further upstream, you would think.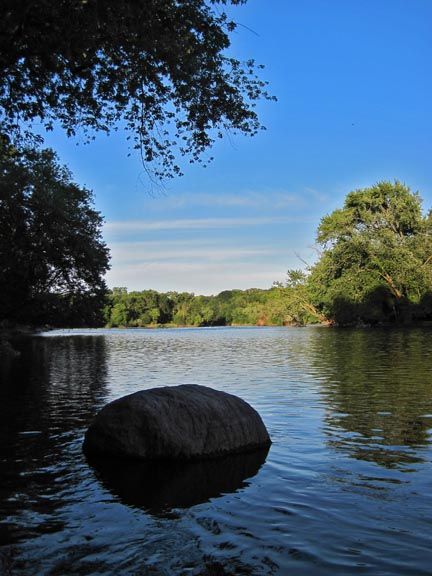 A little further up, about 8 or 9 miles from my house, is another stretch I like. I keep combing one area, but there's a mile and a half long stretch I haven't fished in over 5 years. Not sure when I'm going to get to it.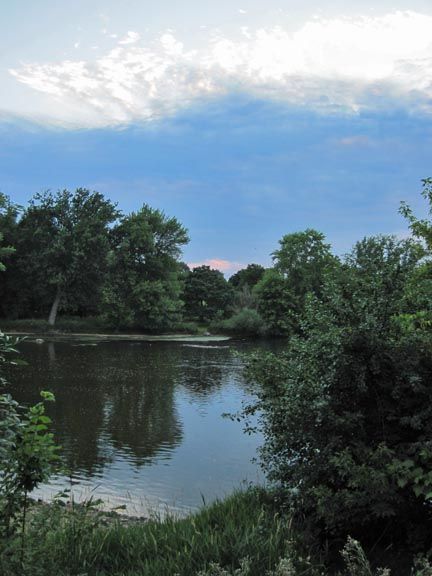 I guess I have done some traveling. My wife and I made it out to Morrison Rockwood State Park to do some camping over the summer. That's about 70 miles away I think.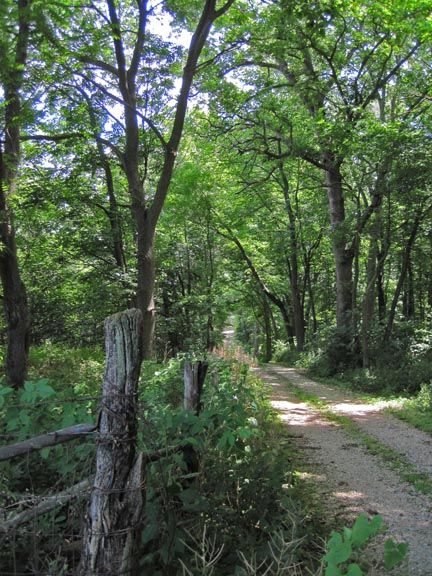 I recently went down to U. of I. to visit my daughter. While down there we went to Kickapoo State Park and did some fishing in the Middle Fork of the Vermillion River.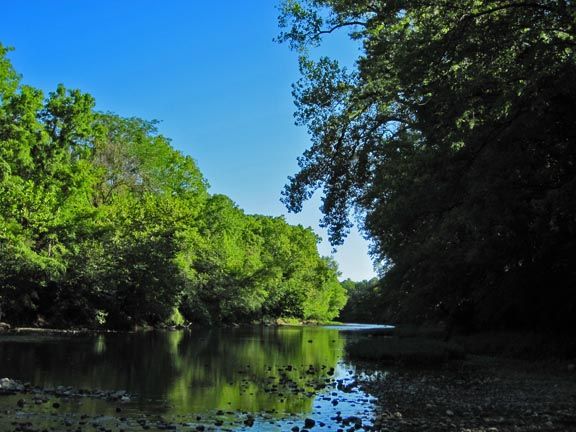 That's about a 150 mile trip, a hike for me. If you've never gone, you should. The place is beautiful.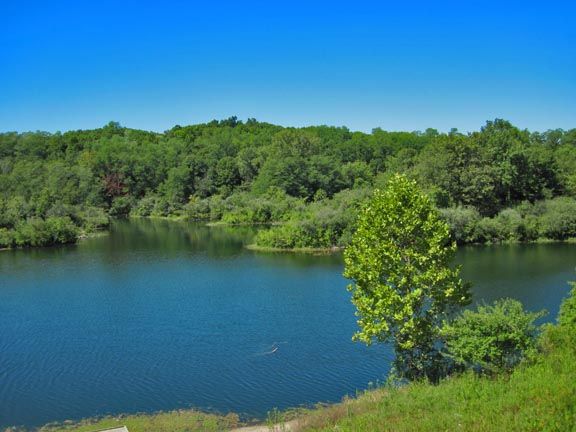 I did get down to the DuPage River with a friend over the summer. That's about a 30 mile trip, was well worth it.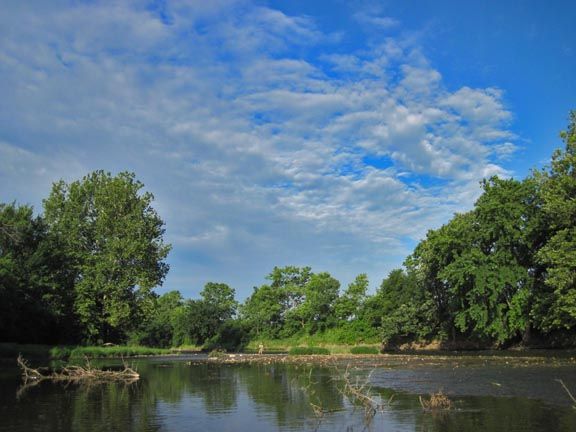 The ride to the Dupe wasn't bad either.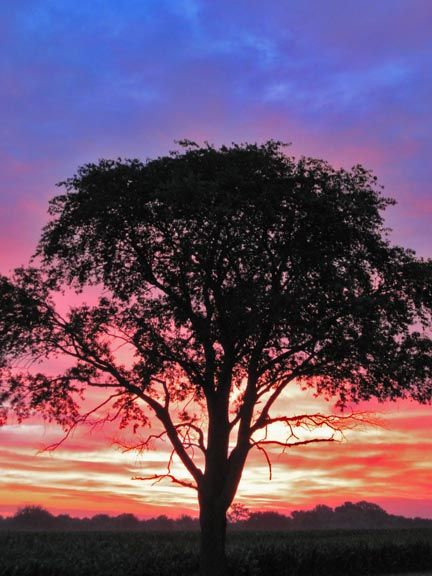 The plan was to get down to the Kankakee and Mazon Rivers, within a 50 mile drive, but I never got around to it. I travel that far one way to work every day, you would think I would make the effort to go fish those rivers.
But then, there's about 10 miles of another creek I want to fish. I've only covered about 3 miles of that one too.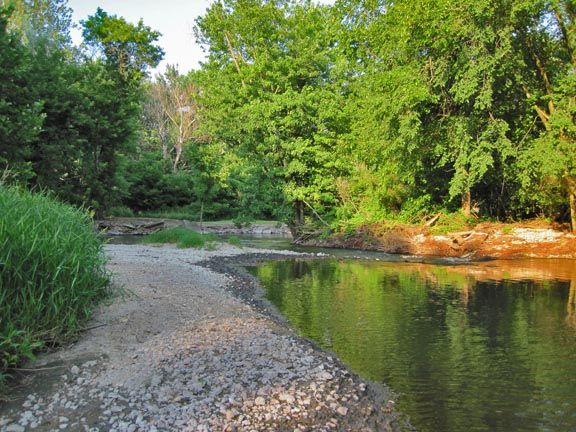 It's a 15 minute drive from my house. I have the routes all planned out, the put in and take out points.
Only problem is, one of the put in points is about 16 miles from my house.
I don't know, that's kind of far to be driving just to go fishing.
Filed under: Just Stories, Off Topic, The Fishing Stories
Tags: creek fishing, creeks, des plaines river, dupage river, fox river, fox river fishing, kankakee river, ken g, ken gortowski, mazon river, silver springs state park, summer, sunset, travel, travel to fish, wadauwant, wading, wandering, waterdog, waterdog journal