Was out Saturday morning on the Fox River and fished for about 4 hours.
Saw one other angler in those few hours and he was on the other side of the river, fly fishing.
I heard the obligatory epithets from him when he missed a hook up.
That was it, one angler, on a day that in the past would have the river and it's shores crawling with fishermen.
For me, that's a good thing. I like my solitude. I need that time in my head with no distractions.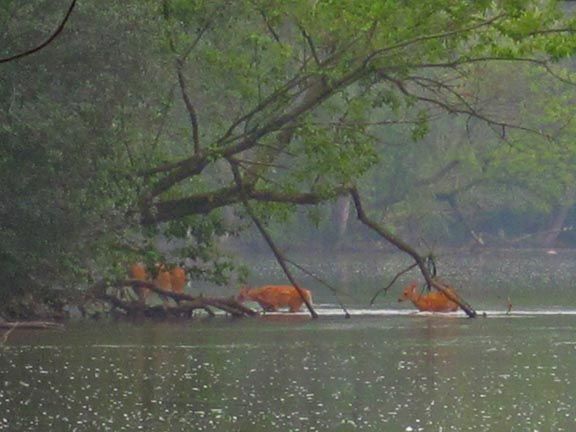 I first noticed the dwindling numbers of fishermen about 4 years ago. Things haven't improved. Paths to once popular shoreline spots are practically gone.
What I have noticed is that with the absence of anglers, the riverbanks are much cleaner. I see far less garbage now than in years past.
I mentioned this to my wife this morning while we were out sipping our first cups of coffee.
"Fishermen are pigs," she said, "that will never change."
This from a woman that comes from a fishing and hunting family, but does neither herself. She's also hung out around the Fox River her whole life, that's where she grew up. She may be right.
It's disheartening to have to admit that in order to reduce the amount of garbage on the riverbanks, the fishermen have to go away.
Twelve years ago I had the head of a Park District along the Fox River tell me that fishermen were part of the problem when it came to river issues. I set out to prove him wrong. I had the opportunity to talk to him last year about all things Fox River and reminded him of that conversation. He no longer feels that way. He had the opportunity to meet and work with a couple of fishing groups that I sent his way and he completely changed his opinion.
I didn't mention my change of opinion. Maybe someone will someday prove me wrong.