This past spring was cold and wet and my wife and I noticed that this delayed everything in the woods, fields and waters by at least 2 weeks. Plants and flowers that normally bloom by certain days, didn't show up or bloom till weeks later. Birds, bugs and animals are still behaving oddly this third week of July.
Silver Springs State Park is a 5 minute drive from our house. We normally spend a lot of time there going for evening walks. This year our own schedules have screwed up our ability to go for our strolls. We were sitting around earlier today comparing notes from the past few years on the things we normally see this time of year.
I thought I would go through photos from the last couple of years to see if we were just imagining things. Winds up we aren't.
By the end of June in years past we were already collecting black raspberries by the gallon. I dug up a photo I took of one particularly successful berry hunt I had with my daughters at the end of June in 2009. This is a very small sampling of the berries we had picked that year.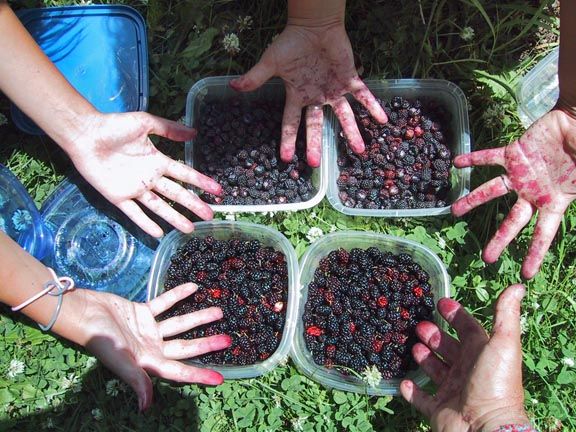 2010 was a repeat of the previous year. We had gathered so many berries that year by the end of June that we still have a couple of quarts in the freezer. You can only eat so much. This is what we were up against by the end of June for the past few years, vines full of berries.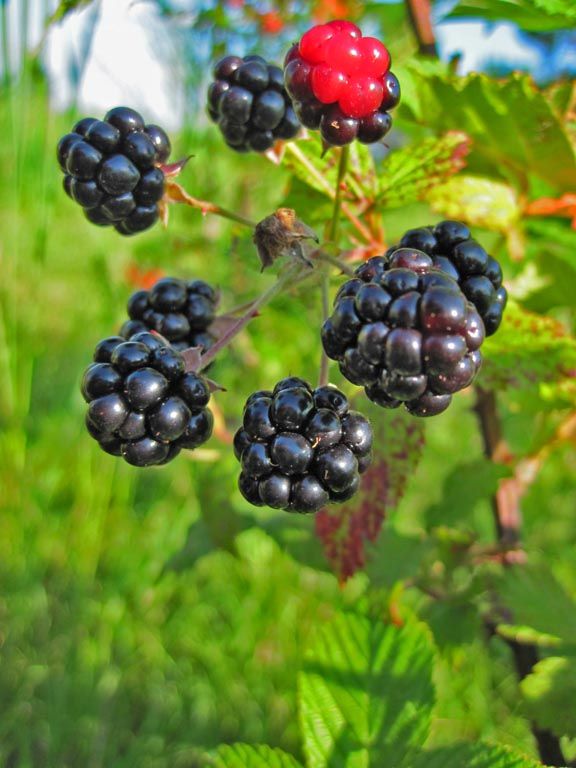 This year the last week of June saw very few ripe berries on the vine.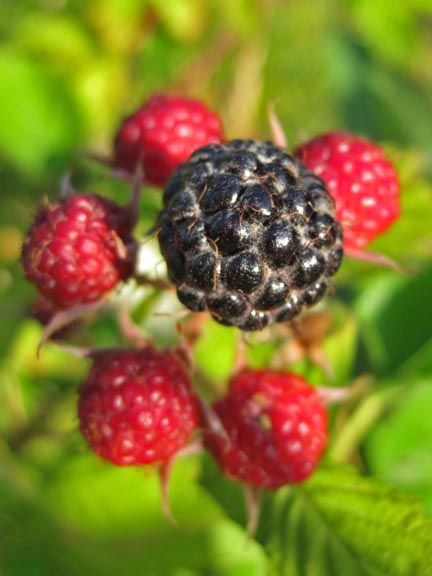 We figured we had a good week or two before it was even worth going to look for them again. To find this one ripe one was a hunt. This is where our schedules went to hell. We weren't able to go check on the raspberries for two weeks. When we finally had the chance to go, we had our pockets full of quart sized zip lock bags and were looking forward to going home to fill the freezer.
Didn't happen. The berries had not only all ripened in those two weeks, they had all shriveled on the vines. We struggled to barely fill one quart bag. The only thing we could think of that caused this was the lack of rain and the high heat we had. In years past we could keep going back for a good month, always finding more raspberries buried somewhere. Not this time.
Our next berry adventure is the blackberries. A year ago we were already starting to fill a few bags with them. This year I had to struggle to find one that would sit still for a picture.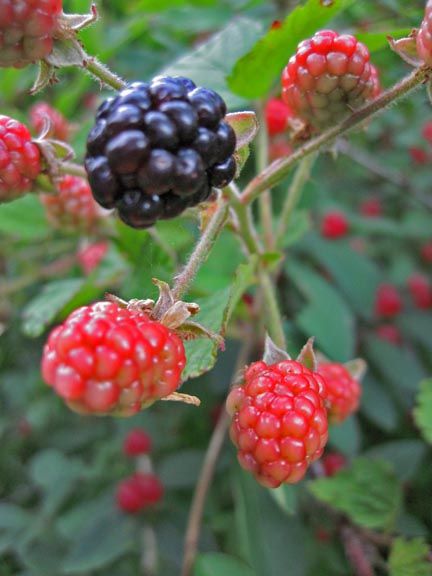 Not only are they not turning ripe yet, we checked out the patches where there were so many berries on the vine last year that we couldn't possibly pick them all. So far this year the vines are all there, but virtually no berries were to be found. Not ripe berries, no berries at all. There's nothing on the vines. We have no clue what might have caused this.
Usually this time of year the big spiders are out, we've given them the nickname of banana spiders for obvious reasons.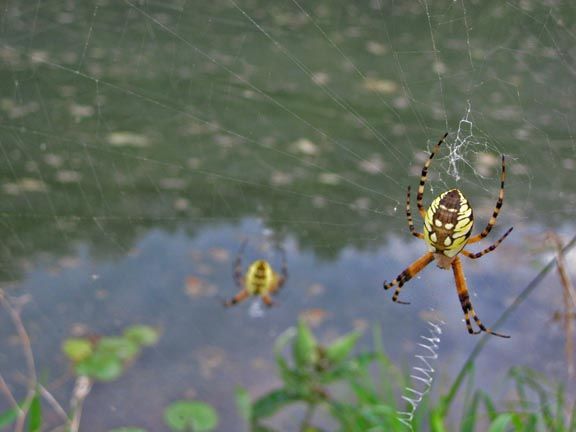 Throughout June we usually find them when they're no more than the size of a dime. We haven't seen one yet or any sign of their massive webs.
So far this year my wife and I combined have seen a total of 3 monarch butterflies. By this time last year we were already raising and releasing a few.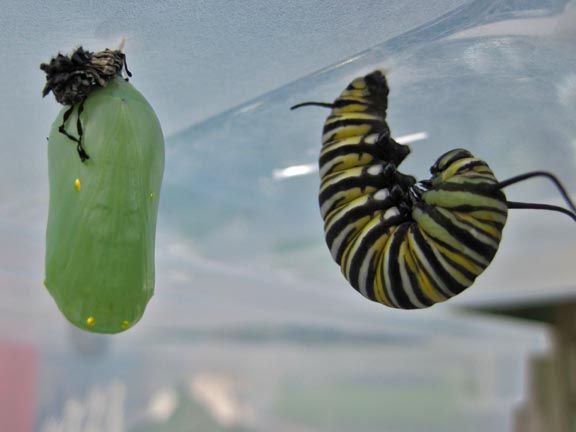 By the time we were done somewhere around the beginning of September, we had raised well over 50 of them. So far we can't even find a caterpillar. The eggs we've found have done nothing. I know we had a colder than usual spring, but I'm wondering if all those storms that blew through far south for what seemed like weeks had an effect on the migration pattern. Who knows.
Last year damsel flies were showing up in swarms by mid June. This year we didn't see any till the first week of July.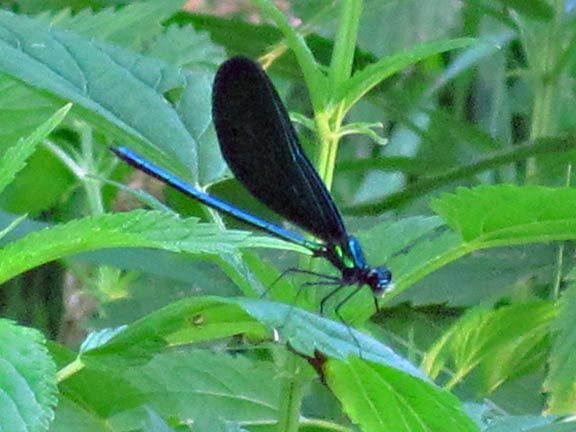 The one interesting thing that has happened is the amount of bug hatches and dragonflies that have been around. Out on the Fox River I've seen massive bug hatches, much thicker than any I've see in quite some time. I attribute that to the fact that the river is at the lowest level I've seen it since 2005.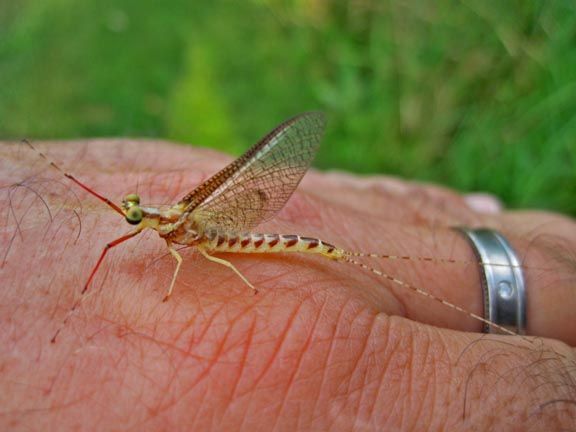 I have no clue what would account for all the different dragonflies we've been seeing, but they are everywhere.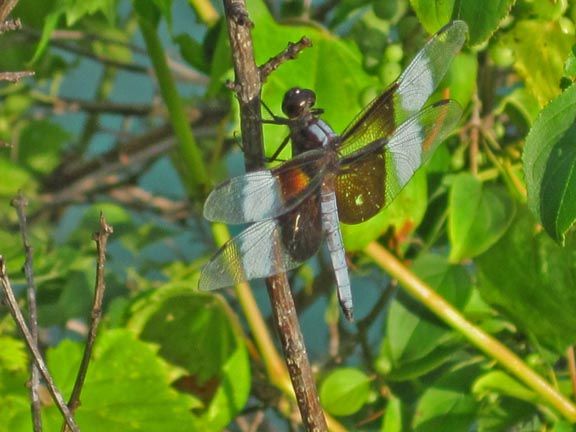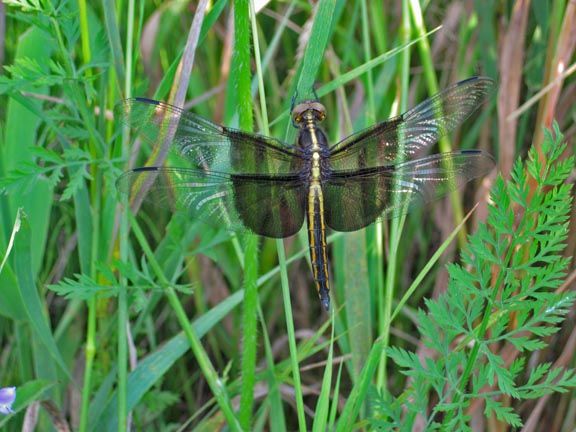 There are swarms of all kinds of little flying things around. Much more than we remember from past years. Maybe the wet spring was more conducive to their breeding rituals. I have no clue what most are and I recently told a friend I have no real interest in looking them up. Knowing their genus and species doesn't make them any more beautiful.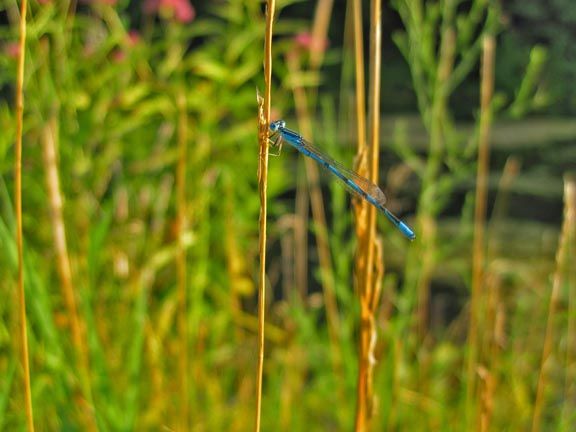 The heat we've had so far this month seems to be having it's effect on the thistles, they seem to be exploding a little earlier than usual.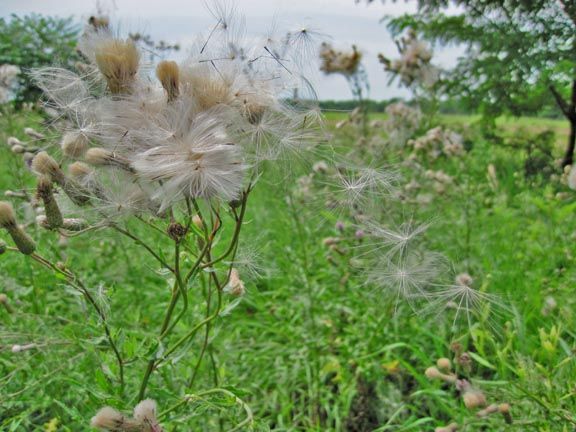 I realize that leaves fall off trees and die year round, I just don't like to see colors like this occurring quite yet.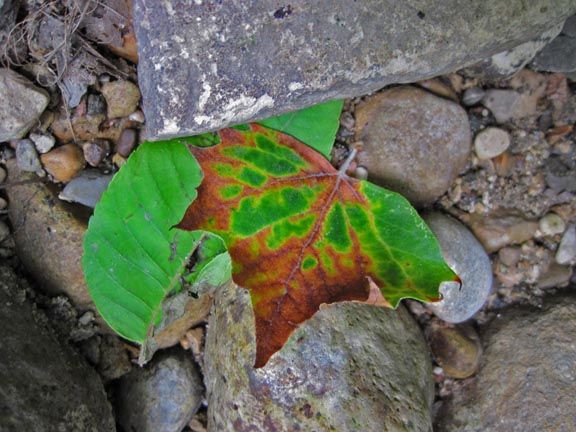 I had plans to go on about the fish and fishing patterns I've noticed out on the river. I wanted to talk about what I've noticed with the hummingbirds and why there are so many rabbits in the neighborhood. The cicadas in the neighborhood are out in droves with their deafening buzz and I wanted to bring up the bald eagles.
But I got self conscious about my obsessive compulsive tendencies when it comes to this stuff and toyed with the idea that I might need to go get a life.
Unless, of course, this is it.
Filed under: Just Stories, Off Topic
Tags: berries, bug hatch, bugs, fish the fox, ken g, ken gortowski, milkweed, summer, wadauwant, waterdog, waterdog journal