Fair warning: I will be embarking on a contract job assignment that will have me traveling several miles for a shift that starts at 7:00 am. That means less time to sit up late at night and work on articles for this page, I'm afraid. I will try to keep up the calendar linked above, and get breaking news and events on my Facebook fan page.
Friday, June 12
11:00 am - 2:00 am ♦ Lions, Tigers and Beers 2015
Northdown Cafe & Taproom, 3244 N. Lincoln Ave., Chicago (773) 697-7578
Our annual fundraiser for the Wildcat Sanctuary. Latest info to come at the Facebook Event page.  Sponsoring brewers include Three Floyds, Side Project Brewing, Off Color Brewing, Mikkeller, Firestone Walker Brewing Co., Perennial Artisan Ales and Surly Brewing Company. Including a collaboration by Perennial Artisan Ales, Side Project Brewing and Off Color Brewing.
4:00 pm ♦ 51st Ward Firkin & Tap Feature
Monk's Pub, 205 W. Lake St., Chicago (312) 357-6665
Pouring 51st Ward's Control Freak Imperial IPA, 10% ABV, from a firkin.
On Tap: God Country Kölsch, 5.5% ABV; Intermediate Clerk Typist American IPA, 7.7% ABV; Conscious Sedation American Brown Ale, 8% ABV
5:00 - 10:00 pm ♦ Sam Adams Draft Feature
CUBE at Standard Market, 1508 Aurora Ave., Naperville, IL 630-536-1630
Our Naperville beer buyer, Kyle, grabbed a few rarely-seen beers from one of craft beer's original breweries! We will be featuring Sam Adams' Double Bock and their Downtime Pilsner. The cooks will be creating a special dish in the German tradition to pair perfectly with our German style beer offerings. Stop in for a pour of a terrific brew and some delicious food!
6:00 - 7:00 pm ♦ Radium City Launch Party
Shakers Ottawa, 121 W Stevenson Rd, Ottawa, IL (815) 433-2110
Shakers is very proud to have our very own Radium City Brewing Launch Party. Come in to be the very first to drink from Ottawa's first craft brewery, Radium City! (Just don't lick any glowing paintbrushes).
6:00  - 7:00 pm ♦ Spiegelau Beer Glass Tasting Seminar
Miele Chicago Gallery, 222 Merchandise Mart Plaza, Ste 133, Chicago, 800-843-7231; ext. 4214
Join Spiegelau & Miele for an educational and entertaining program that will change your beer life forever! In a unique and fascinating beer glass tasting, a Spiegelau ambassador will demonstrate the relationship between the shape of a glass and our perception and enjoyment of beers.
6:00pm Reception, 6:30pm Tasting start
Ticket Price: $50 (Includes a free gift, 4 piece Spiegelau Craft Beer Tasting Set). Tickets and information here.
Your ticket will not be mailed! Please bring Photo ID to the door. Tickets are non-refundable.
Tickets and associated fees cover the cost of the tasting event.
Glassware given out at the event is considered a gift for attending and participating in the tasting. The glassware set will not be provided to any customer if they are not in attendance and participated at the event. This event is open to those aged 21 and over only
6:30 pm ♦ Wildfire Two Brothers Brewing Co. Dinner
Wildfire Lincolnshire, 235 Parkway Dr., Lincolnshire, IL (847) 279-7900
Join us for a spring beer dinner featuring a four course custom menu paired with the finest brews from Two Brothers Brewing Co., a family-owned microbrewery located in Warrenville, IL. A representative from the brewery will be on hand as guest speaker for the evening. The event begins with a reception of passed appetizers and the first pairing at 6:30 p.m., followed by the seated dinner at 7:00 p.m. and is priced at $50.00 per person, plus tax (gratuity not included). For more information or to make a reservation, please call Shannon or Tina at 847-279-7900.
8:00 - 9:00 pm ♦ Maplewood at American Tap!
American Tap, 701 W Lake St, Addison, IL (630) 628-5800
Join us at American Tap in Addison for a fun filled night of shenanigans with Maplewood brewers Adam and Ari. There will be great food, great beer and a "just okay" raffle. Adam, Ari and Paul grew up in the area and it's always a great time being back!
Saturday, June 13
10:00 am ♦ Breakfast of Champions featuring Kentucky Breakfast Stout
The Tribes Alehouse, 9501 W. 171st St., Tinley Park, IL (708) 966-2051
Featuring Founders barrel aged stouts! Limited seating, $40 a person, 4 courses including first access to Canadian Breakfast Stout Tapping! Please phone or see a manager for details.
11:00 am - 7:00 pm ♦ BuckleDown Food Truck Fest
BuckleDown Brewing, 8700 W 47th St, Lyons, IL (708) 777-1842
We're tenting up the parking lot and rolling in the Food Trucks for a Saturday of food, live music, and craft beer.
FOUR FOOD TRUCKS: Windy City Patty Wagon, La Cocinita Food Truck Chicago, Ms. Tittle's Cupcakes
FOUR LIVE BANDS: Zoie Moser, Robert Rolfe Feddersen, The Acousticals, Fulkinetic
SPECIAL BEER RELEASE: Grapefruit Belt & Suspenders IPA
We'll be rocking and eating and beering rain or shine. Taproom will be open as well as the entire parking lot.
This is NOT a ticketed event. Bring the moola for beer and food.
Entrance is free to anyone of legal drinking age. Minors will not be allowed.
Please respect our neighbors and DO NOT park on the residential streets. Valet parking will be available and guests will be allowed to park in the vacant industrial lots south of 47th St. Carpooling, übering, cabbing, and walking are encouraged...driving after drinking is foolish and illegal.
12:00 - 3:00 pm ♦ 4th Annual Fire, Brews, + Bites
The Frontier, 1072 N. Milwaukee Ave., Chicago
Join the Chicago Fire Soccer Club for an afternoon filled with beer, soccer, food and fun! Come find your perfect pint while enjoying selections from various local brewers and tasty bites. Must be 21+ to attend. Tickets are $40. All proceeds benefit The Chicago Fire Foundation. More info here.
1:00 -  5:0 pm ♦ West Loop Craft Beer Fest 
131 N Clinton St., Chicago
I knew I'd forget some big event this weekend, and this is it. Let me just parts the link in here for tickets, especially since they're still available.
https://www.eventbrite.com/e/2015-neighbors-of-west-loop-craft-beer-festival-tickets-16734191417
1:00 pm ♦ Lombard Ale Fest
Lilicia Park, 150 S Park Ave Lombard, IL
The Lombard Ale Fest is Lombard's premier craft beer festival. Situated in the heart of downtown Lombard, the second annual fest will feature over 100 unique beers from craft beers from around the country and some of Chicagoland's favorite food trucks. The fest will be a celebration of summer seasonal beers, food and live music. Kick off your summer right with the Lombard Ale Fest. The goal of the Lombard Ale Fest is to showcase American Craft Beer while supporting the Lombard Community. The proceeds from the fest will benefit nonprofit organizations in the Lombard community. The Lombard Ale Fest is a Lou Dog Events production.
Tickets start at $40 and can be purchased at the festival site
2:00 - 5:00 pm ♦ Duke's Alehouse 3rd Annual Eco-Friendly Food and Beer Fest
Duke's Alehouse and Kitchen, 110 N. Main St., Crystal Lake, IL (815) 356-9980
Duke's 3rd Annual Eco-Friendly Food and Beer Festival will include beers from eco-friendly and local breweries paired with sustainable food items. Tickets are available through Eventbrite and include a $10 donation to the McHenry County Environmental Defenders. They will also have live bluegrass music on two stages. The festival will take place in their upstairs bar and banquet spaces plus, new this year, on our two level outdoor patio.
2:00 - 8:00 am ♦ Bluegrass Fundraiser
Blue Island Beer Company, 13357 Olde Western Ave., Blue Island, IL (708) 954-8085
Join us to raise money for one of the best free music festivals in the area. Bluegrass On the Green in beautiful downtown Frankfort, IL, features award-winning, world-class bluegrass artist from around the country. With a $5 donation at the door and proceeds from bar sales, help us support a great fest and great volunteers!
Featuring: Eric Lambert, Homestretch Ride, Mad Bread, Rob Anderlick, and Steve Haberichter!
3:59 - 7:00 pm ♦ Unleash The Brew: Radium City Brewing Launch Party
Red Dog Grill, 1970 N 2753rd Rd., Ottawa, IL (815) 434-4406
Come join us at the Tent at Heritage Harbor Ottawa at 3:59 PM for the official tapping of Radium City Brewing, the first production brewery in LaSalle County in 50 years! Breaking Blonde, Fashionably Late Pale Ale, Time Traveler and Mash confusion will be available. 1st 25 pints sold will get a koozie! T shirts and commemorative pint glasses will be available for purchase.
6:00 - 11:00 pm ♦ Brew to Be Wild at the Lincoln Park Zoo (Sold Out)
Lincoln Park Zoo, N. Cannon Drive & W. Fullerton Pkwy., Chicago
Windy City craft beer lovers will get an opportunity to tap into their inner animal and sample specialty suds at the inaugural Brew to Be Wild tasting event at Lincoln Park Zoo.
Enjoy a selection from over 75 specialty brews produced by more than 35 local and regional breweries. The start of summer bash will also include musical stylings from a local deejay and lawn games.
Among the craft beers will be those from Chicagoland's Vice District, Empirical, Noon Whistle Brewing and Blue Nose breweries and New York's Brooklyn Brewery.
General admission to Brew to Be Wild is $49 for guests 21 years of age and older and includes up to 20 three-ounce samples and a souvenir glass. Food will also be available for purchase throughout the zoo. (Designated driver admission is $20.)
VIP admission is also available for $89 which includes exclusive beer tastings, snacks, access to a private lounge and restrooms throughout the evening and an extra hour of tastings with doors opening at 5:00 p.m.
Brew to Be Wild is presented by Special Events Management.
To purchase tickets for Brew to Be Wild, view a list of breweries, or to learn about Lincoln Park Zoo's upcoming events, visit www.BrewToBeWild.com.
7:00 pm ♦ Movie Night at ZümBier
ZümBier, 3232 Monroe, Waukegan, IL (847) 420-7313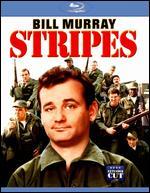 Stripes!
Free Admission! We'll open up at 7 and roll the movie at 7:30. Bring a hot date, snacks, and a comfy chair. We will have Waukegan's finest ale on hand. This is an all volunteer army. So 'lighten up' like Francis and come eat our popcorn!
Sunday, June 14
10:00 am ♦ National Bourbon Day
The Tribes Alehouse, 11220 W. Lincoln Hwy, Mokena, IL (815) 464-0248
Tapping Goose Island Bourbon County Stout at Noon AND $2 OFF bourbons!
4:00 pm ♦ Brooklyn Brewing's Radical Pinball Tournament!
Logan Arcade, 2410 W. Fullerton Ave., Chicago (872) 206-2859
Come enjoy some Brooklyn beers and compete to win a Brooklyn Brewing Longboard!
Sign-up begins at 3 p.m. Game time is 4 p.m. – close.
Contestants will compete for best score on our vintage pinball game, "Radical!"
Best score takes home the long board! More info at the Facebook event page.
6:00 - 9:00 pm ♦ Middle Matter Kitchen. - Middle Brow Beer Co. + dark matter coffee + coop sauce present...)
Sauce & Bread Kitchen, 6338 N. Clark St., Chicago
It's a super-dōp pizza party at SBK. A portion of the profits to benefit Glassworks*.
Middle Brow aged a farmhouse blonde in a cabernet barrel with peaches and brett brux. When the beer finished aging, Co-Op Sauce took those beer-soaked peaches and made a piri piri sauce. And Dark Matter Coffee took that barrel and aged some coffee. It's time to release that sauce, that coffee and a new coffee saison by Middle Brow (using that same barrel-aged coffee). Right beside some delicious SBK pizza.
Tickets are $30 (plus fee) at Eventbrite, for a bunch of wild SBK pizzas and a special barrel-aged Dark Matter Coffee release... and a special Middle Brow coffee-infused farmhouse ale release... and a tulip glass… and a clean, refreshed soul.
Come see Chef Mike Bancroft behind the burners. Dark Matter Coffee pulling shots and such. And Middle Brow Beer Co. tipping tap handles.
Glassworks is a free arts and business program run at Ignite Glass Studios through After School Matters. Apprentices are ages 14-20 and create fused, sculpted, mosaiced, and blown glass goodness.
For details, link here.