Please check out my interview with Cleetus Friedman, Executive Chef at the beer-forwardFountainhead Restaurant, and of the soon-to-open Northman Cider Pub, the first of its kind in Chiago. Details are at Chicago Scene!
Ticket Sales now open for Durty Nellie's Fall Beer Fest
Durty Nellie's, 180 N. Smith St., Palatine, IL (847) 358-9150
Ticket Price: $38 at PayPal.
Durty Nellie's Fall Beer Fest will offers 25 2 oz pours for each ticket. This year we will "Savor the Local Flavor" and have invited some of the top local craft breweries to show off their new, and past favorite, beers! Local music talent Crisp, as well as Matt Burke, will be performing.
Brewers: Revolution, Penrose, Tighthead, Lake Bluff, Une Annee, BuckleDown, Baderbrau, Finch's, Lagunitas, BrickStone, Argus, Two Brothers, Off Color, Half Acre, Church Street, Goose Island, Wild Onion, Moody Tongue, Pig Minds, Rabid Brewing, Middle Brow, Urban Legend, and more.
And here's a very advance warning: Ticket sales for the Festival of Wood & Barrel Aged Beer go on sale at 10:00 am, August 25th. Check this link at the Illinois Craft Brewers Guild page for revelation of the TicketMaster link to buy.
Friday, August 15
5:00 - 7:00 pm ♦ Beer Sampling at Kenwood Liquors
Kenwood Liquors, 12037 W. 159th St., Homer Glen, IL (708) 590-8210
Beers from Oskar Blues.
5:00 pm ♦ Hopvine Beer Release Party
Hopvine Brewing Company, 4030 Fox Valley Center Dr., Aurora, IL (630) 229-6030
Join us for the release of three new Hopvine beers: Farmhouse Ale, IPA, and Hoppy American Amber Ale. A special appetizer trio to complement each beer. Live music by Steve Bores. Raffles start at 9:00 pm, including Midwest Brewers Fest tickets and a Hopvine Beer Maker's Dinner ticket.
6:00 pm ♦ Lagunitas Buy a Pint/Steal the Glass
Cigars & Stripes, 6715 W. Ogden Ave., Berwyn, IL (708) 484-1043
Featuring Lagunitas Pilsner. Beer of the month!
6:00 pm ♦ Begyle Tap Takeover
Kinderhook Tap, 8005 Oak Park Ave., Oak Park, IL 708-434-0373
All 8 taps will be flowing with Begyle Brewing beers. Join us as we kick off Oak Park Micro Brew Review Weekend.
6:30 - 9:00 pm ♦ Wildfire Lagunitas Beer Dinner
Wildfire Schaumburg, 1250 E. Higgins Rd., Schaumburg, IL (847) 995-0100
Join us for a summer beer dinner featuring Lagunitas Brewing Company, one of the fastest-growing craft breweries, located in Petaluma, CA. Our Executive Chefs will pair a custom four course menu with Lagunitas' most popular brews. The evening begins with a reception at 6:30 p.m. with passed appetizers, followed by the seated dinner at 7:00 p.m.  The event is priced at $50.00 per person, plus tax (gratuity not included).  For more information or to make a reservation, please call Marissa or Grace at 312-787-9000.
6:30 - 8:30 pm ♦ Savor the Seasons with Forbidden Root at Morton Arboretum
Morton Arboretum, 4100 Illinois Rte. 53, Lisle, IL
Forbidden Root, a new Chicago-based beverage company with a line of innovative botanic craft beers, is excited to be a part of a farm-to-table dinner at Morton Arboretum! Experience an elegant outdoor dining setting surrounded by natural beauty. This one-of-a-kind, 4-course meal features fresh, local ingredients expertly prepared and served under the Arboretum's new White Pine Pavilion. Come for a night of delicious, farm-fresh food paired perfectly with Forbidden Root brews, Illinois Sparkling wine & Koval Distillery spirits. Live music will also enhance the beautiful summer evening.
Tickets are $80 for members & $90 for non-members and can be purchased, and the menu viewed, here.
Saturday, August 16
11:30 am ♦ The Livery's 9-Year Anniversary
The Livery Microbrewery, 190 5th St., Benton Harbor, MI (269) 925-8760
The Livery is celebrating its 9 Year Anniversary. This year we will have 7 Barrel Aged Beers & 2 special Bottle Releases!
Bottle Releases:
Barrel Aged Maillot Jaune: biere de garde aged in white wine barrels. Funky, dry & oaky with Brettanomyces added. 750ml Belgian Style Bottles, $18
Bourbon Barrel Trippel Weizenbock, aged in Jim Beam Barrels. Complex and warming, with flavors of toffee, raisin and bourbon. $25.
Other beers available: BBA Trippel Weizenbock, Funk Fest, Funkalicious, GR Verchuosity, BA Agent 99, BA 5th Dimension, BA Maillot Jaune, 16 more on draught.
In addition to great beer there will also be a Summer Cafe Menu & great music.
1:00 pm - 6:00 pm ♦ Standard Market Beer Tastings
Standard Market, 333 E. Ogden Ave., Westmont, IL (630) 366-7030
1pm to 4pm: Sixpoint Beer. Come and try some tasty beers from Red Hook, Brooklyn!
5pm–8pm: Wine Tasting. Sergio from Simple Farmer Wines has some tasty wine for you to try.
4pm to 6pm: Artisanal Brands Beer Tasting. Like Belgian beers? Sample some for free!
2:00 pm - 10:00 pm ♦ 1st Anniversary of Ironwood Brewing
Ironwood Brewing Co., 6 Roosevelt Rd, Valparaiso, IN (219) 405-4644
Pouring a free sample of Sami Claus to everyone while supply lasts. Raffle with great prizes. Free food and music. Because it's a true nanobrewery, built in the owner's garage and served on the patio.
3:00 - 4:30 pm ♦ Beer Tasting at the Bottle Shop
The Bottle Shop, 1148 Central Ave., Wilmette, IL (847) 256-7777
Anthony Mullarkey pours a selection of beers from Mullarkey Distributors. Lots of surprises. $10 reimbursed with purchase
3:00 - 7:00 pm ♦ 7th Annual Oak Park Micro Brew Review
Downtown Oak Park, IL
Over 150 craft brews from 70 of the Midwest's finest breweries will be showcased and pared with live music and small plates from popular local restaurants at the 7th annual Oak Park Micro Brew Review. This is the craft beer festival to be for the debut of the ReplicAle project- a beer style that is chosen and replicated by 15 or more brewers. Hosted by Seven Generations Ahead, and the Illinois Craft Brewers Guild this event is notable for being 'the Midwest's largest zero-waste craft beer festival.' Hence, while you are enjoying a local brew you'll know you are participating in not only one of the Midwest's most innovative craft beer festivals, but you are doing your part to being green! Only General Admission tickets remain, $45 plus fees at Brown Paper Tickets.
6:00 pm ♦ Goose Island Vintage Beer Night
Kaiser Tiger, 1415 W. Randolph Chicago, IL (312) 243-3100
Put on your Bourbon County Drinking Boots!
Draft: Goose Island Bourbon County Brand Stout 2012 & 2013, Bourbon County Barleywine 2013, Night Stalker 2012, Madame Rose 2013
Bottles: Matilda 2010, 2011, 2013; BCS 2010, Night Stalker 2010, BCS Proprietor's Coconut 2013.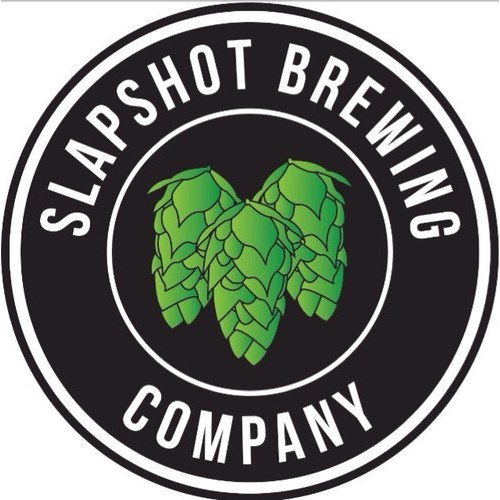 Sunday, August 17
12:00 - 7:00 pm ♦ Chicago Brewers Bean Bag Championship Of The World
Slapshot Brewing Co., 3223 S. Kolin Ave., Chicago
Come out to SlapShot for the day and relax. There will be a bean bag tournament, so bring your A game. We'll have various sections of pig on the smoker and grills going with brats and burgers.
Rain or shine – If it rains, we have plenty of room indoors for everyone to hang out and play bags too. Presented by Chicago Beer Geeks.