Frankly, I'm noticing a lot more events that have Revolution Brewing behind them, including many fundraisers at their brewpub and the brewery's tap room. Looks like they're the ones who are successfully working the social side of our town's craft beer explosion. But a lot of our new brewers will already be planning to expand their space and presence here.
Don't for get to browse some of my previous articles for ongoing Oktoberfest events, or check out the Oktoberfest list at Carole Brewer's Show Me Chicago blog.
Monday, September 23
11:00 am - 11:45 pm ♦ Oktoberfest 2013 at Cactus Bar & Grill
Cactus Bar & Grill, 404 S. Wells St., Chicago 312-922-3830
Help us celebrate our 23nd anniversary at our Oktoberfest 2013! Through Friday, September 27, we are featuring the best American & German beers in true Oktoberfest style in .5L and 1L steins! $.50 from each .5L stein and $1 from each 1L stein will be donated to the Aids Foundation of Chicago to help their efforts.
4:00 pm ♦ High Gravity Monday Tapping at Tribes Alehouse, Mokena
The Tribes Alehouse, 11220 W. Lincoln Hwy, Mokena, IL (815) 464-0248
"Black Monday:" Goose Island Night Stalker & The Bruery Tart of Darkness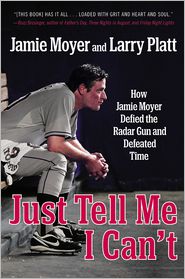 7:00 - 9:00 pm ♦ Book Cellar Reading with Jamie Moyer
Revolution Brewing Bewpub, 2323 N. Milwaukee Ave., Chicago 773-227-BREW
Calling all sports fans! Legendary MLB pitcher Jamie Moyer will be discussing his book Just Tell Me I Can't: How Jamie Moyer Defied the Radar Gun and Defeated Time
with Chicago sports writer Jonathan Eig in the brewpub's 2nd floor Brewers' Lounge. Tickets are $5 and can be purchased through the Book Cellar's web site.
7:00 pm ♦ Ticket sales open for Map Room Beer School
The Map Room, 1949 N. Hoyne Chicago (773) 252-7636
Greg Browne, brewmaster at Mickey Finn's Brewery in Libertyville, IL, is our guide. Students study several beers and learn exactly what they're tasting and the roles that the ingredients and the brewing process have in forming those aromas and flavors. Enjoy fine beer, good company and expert tutelage.
Tickets go on sale today at 7 p.m.for the next class, to be held September 28, 4 p.m. Topic: Oktoberfest beers. Limit, 45 people. Price, $25 per person. Cash only, maximum 2 tickets per purchase, and first come-first serve until all tickets have been sold. You must have a ticket to attend Beer School.
Tuesday, September 24
Kronenbourg & Poutine Pairing at Troquet
Troquet, 1834 W. Montrose Ave., Chicago (773) 334-5664
Troquet is taking the traditional Quebec poutine and giving it a French twist. The neighborhood French Bar will be hosting a special beer and poutine pairing featuring premier French beer Kronenbourg 1664, a lager which utilizes Strisselspalt, a hop that is unique to the Alsace region and has been called "the caviar of hops." The beer and poutine special will be available all day for $8.
In addition, from 5 p.m. to 8 p.m. Quebec native Chef Christian Gosselin, formerly of The Boarding House and Sofitel, will be available at Troquet. COST: $8 per person
5:00 pm ♦ Ommegang Game of Thrones Take the Black Stout Release
Northdown Cafe & Taproom, 3244 N. Lincoln Ave., Chicago (773) 697-7578
Ommegang is excited to announce the second beer in their line-up inspired by Game of Thrones
, Take the Black Stout! This amazing stout has a chocolate and caramel flavor accented with the use of Northern Brewer hops, licorice root and star anise. We'll have a limited amount of Ommegang GoT glassware and Medieval-ass bottle openers to give away with the purchase of this Medieval-ass beer. Get here early as supplies are very limited!
6:00 - 9:30 pm ♦ Nature on Tap
The Peggy Notebaert Nature Museum, 2430 N. Cannon Dr. Chicago (773) 755-5100
The Peggy Notebaert Nature Museum -- including the Judy Istock Butterfly Haven -- goes adults-only for this fun evening event entitled Nature on Tap. It's a unique chance to stroll around the museum with no kids in sight and a cash bar serving local beer and wine. Featured breweries include Finch's, Revolution, 5 Rabbit, Metropolitan, and Two Brothers. As you meander through the evening, check out the current and ongoing exhibits, marvel at the wonders inside the Istock Butterfly Haven, or test your science and nature knowledge in a trivia game. The winning trivia team even will be awarded the coveted Golden Cockroach trophy. Cost is free to Museum members, $10 for non-members, and includes access to all exhibits, crafty projects and participation in the trivia challenge. Tickets available at the Museum's Events page. This is a monthly event; the next one is Tuesday, October 29.
6:30 - 8:30 pm ♦ Legal Prep Fundraiser
Revolution Brewpub, 2323 N. Milwaukee Ave., Chicago 773-227-BREW
Flex your beer muscles and enjoy some brews to support Legal Prep Charter Academy in the brewpub's 2nd floor Brewers' Lounge. Your $30 ticket includes unlimited pours of Revolution's 5 core beers, 3 appetizers, arm wrestling tournaments, and a chance to win great prizes. Funds raised will help the students of Legal Prep Charter Academies. This event is open to the public, and you can RSVP or purchase tickets here.
7:00 pm ♦ Metropolitan Tap Takeover at Chicago Diner
Chicago Diner, 2333 N. Milwaukee Ave., Chicago 773-252-3211
Metropolitan Brewing and The Chicago Diner: Logan Square have collaborated on a small batch of a smoked lager called Schritt Eins Rauchbier (First Step Smoked Beer). This beer honors the old world method of drying malted barley over flaming beechwood, imparting a distinctive characteristic smoked flavor.
This unique lager will be featured as part of a Metropolitan Tap Takeover, featuring the new Rauchbier plus Afterburner & Zwickel Flywheel. There is only a half-barrel of the Schritt Eins, so seize this rare opportunity to try Chicago Diner's first house brew! No cover but space is limited! Event link here.
7:00 pm ♦ Tieton Cider Works Appreciation Event
The Bar on Buena, 910 W. Buena Ave, Chicago, IL
The Bar on Buena will highlight Tieton Cider Works of Tieton, WA during Appreciation Night! We'll tap some great ciders and pop a few rare bottles.
The Draft List: Tieton Cider Works Apricot Cider, Yakima Valley Dry-Hopped Cider
Bottles of: Tieton Smoked Pumpkin Cider and Cidermaker's Reserve Cider.
Pair it with a shot of Buffalo Trace for $4, $8 for neat/rocks pours. The Bar on Buena will also have Buffalo Trace Binney's Barrel Select Bourbon available ($6 shot, $12 neat/rocks) and special 3 dram flights of the extremely limited Buffalo Trace Single Oak Project ($15 flights).
Ciders will be priced from $6 a glass to $22 a large bottle (750ml). There will be a Tieton representative on hand.
7:00 - 9:00 pm ♦ Atlas Homebrew Workshop
Atlas Brewing Company, 2747 N. Lincoln Ave., Chicago 773-295-1270
Thanks to a recent change in state laws, we are now able to continue hosting homebrew workshops at Atlas. Bring a couple bottles to share, and taste what other people are making. We'll be reaching out to other professional brewers to make sure people are on hand to give good feedback!
7:30 pm ♦ Old World vs. New World: the Rematch
The Bluebird Chicago, 1749 N. Damen Ave., Chicago 773-486-2473
Beer is an ever-evolving species of beverage. The modern day has brought so many new techniques and technology, but still remains reliant on knowledge from the past. Many producers forge new ground and push the boundaries of what can be made, while others stay firmly planted in the culture of many generations of tradition. Join us for the second edition of this side-by-side blind tasting of classics from the days of old and the pioneers of new!
$40/person, including some small plates that are specifically chosen to pair with these beers.
Reservations are highly recommended, as space is very limited – email info@bluebirdchicago.com to reserve your space!
Setpember 24 & 25
7:00 - 10:00 pm ♦ Pipeworks Beer Dinner with the Stew Supper Club
Sauce and Bread Kitchen, 6338 N. Clark St., Chicago (773) 942-6384
Anne Kostroski (Crumb Chicago) and Mike Bancroft (Co-op Sauce) AKA The Stew Supper Club collaborate for 2 nights with the cevesa-neers at Pipeworks. Pipeworks will provide the sudspiration and The Stew will build this 5 course feast around those very brews. Seat yourself for a two time only dinner with 2 of Chicago's very own; it promises to be a dinner for the ages (21 and over). Dinners are held this Tuesday and Wednesday, tickets are $60 through Eventbrite.
Wednesday, September 25
4:00 pm ♦ Revolution Deth's Tar Bottle Release
Revolution Brewing Tap Room, 3340 N. Kedzie Ave., Chicago 773-227-BREW
Welcome to the Dark Side. We'll release Deth's Tar at the brewery tap room. $15 per bottle. There's lots to go around, so don't worry if you can't make it 'til after work. We'll also provide some food!
A play on Josh's name, this Russian imperial stout is aged in four different types of bourbon barrels (Old Fitzgerald, Old Forester, Elijah Craig, and Evan Williams), then blended for the resulting thick and dark brew. If you had a chance to taste Alderaan, this is the aged version.
In addition to the bottle release at our tap room, we're doing a wide release in 22-ounce bottles and draft.
4:00  - 6:00 pm ♦ Revolution Wednesdays at Stocks & Blondes and The Temple Bar
Stocks & Blondes Bar & Grille, 40 N. Wells St. Chicago (312) 372-3725
The Temple Bar, 3001 N Ashland Ave., Chicago (773) 248-0990
The Temple Bar and Stocks & Blondes are featuring Rev each Wednesday this month with $4 pints. At Temple Bar on 9/25, stop by for their Trivia Night and special Rev Brew samples and schwag!
4:00 pm ♦ Ommegang Game of Thrones Take the Black Stout Tapping at Monk's Pub
Monk's Pub, 205 W. Lake St., Chicago (312) 357-6665
Take the Black Stout is deep black in hue, with a full tan head. Aromas include dark chocolate, caramel malt, earthy hops, and a touch of fruitiness. Tastes include chocolate, dark coffee, and rich malt character. The beer has light, balanced roastiness aroma and taste. The clean hop bitterness converges with a slight woody character and spiciness. The finish offers sweet malt character giving way to spicy, earthy, hop bitterness.
4:00 pm ♦ Wednesday Tapping at Tribes Alehouse Mokena
The Tribes Alehouse, 11220 W. Lincoln Hwy, Mokena, IL (815) 464-0248
Deschutes Black Butte XXV Anniversary
5:00 - 7:00 pm ♦ Oktoberfest Tasting at Andersonville Wine & Spirits
Andersonville Wine & Spirits, 5201 N. Clark St., Chicago
Come out and taste a variety of Oktoberfest beers with us! It's a free, open tasting. Who knows, maybe we'll even have some pretzels to enliven your thirst and fill your belly!
5:00 - 7:00 pm ♦ 3 Sheeps Meet the Brewer Event
Franklin Tap, 325 S. Franklin, Chicago (312) 922-8025
Grant Pauly, founder and head brewmaster of 3 Sheeps Brewing, will be in house to help launch 3 Sheeps Brewing in Chicago. Venturing south from Sheboygan, WI, Grant will talk about his beer and what it is like to be one of Wisconsin's newest craft breweries.
6:30 pm ♦ Revolution Beer Dinner at Piggyback Tavern
Piggyback Tavern, 410 Circle Avenue, Forest Park, IL (708) 669-9744
We're hooking up with Piggyback Tavern for a special Oktoberfest beer dinner with two seatings; at 6:30 pm and 8:30 pm. Featuring cask-aged What the Helles, available only at Piggyback for this special event, plus limited release brew Deth's Tar. Revolution Brewing peeps will be on-hand to talk all things beer during this special 5-course tasting by Chef Jason Kurosaki. Check this link for menu and ticket information.
7:00 pm ♦ Revolution Oktoberfest Party at Threes Aces
Three Aces, 1321 Taylor St., Chicago (312) 243-1577
Celebrate Oktoberfest with Revolution brews and the amazing party punk polka stylings of the Bolzen Beer Band. The party starts at 7pm on the patio.
Thursday, September 26
4:00 pm ♦ Fall Tap Takeover at Monk's Pub
Monk's Pub, 205 W. Lake St., Chicago (312) 357-6665
House of Shandy Jack-O-Traveler Pumpkin Shandy ● 4.4% ABV
Hinterland Oktoberfest ● 6% ABV
Ayinger Oktober Fest-Marzen ● 5.8% ABV
Metropolitan Afterburner Marzen/Oktoberfest ● 6.1% ABV
Great Lakes Oktoberfest ● 6.5% ABV
Summit Oktoberfest ● 6.6% ABV
Church Street Fall Festival Oktoberfest ● 5.1% ABV
Two Brothers Atom Smasher Oktoberfest ● 7.7% ABV
Tyranena Painted Ladies Pumpkin Spice Ale ● 7.5% ABV
Greenbush Unicorn Killer Pumpkin Ale ● 7.2% ABV
Clown Shoes Genghis Pecan Porter ● 7% ABV
Sam Adams Fat Jack Double Pumpkin Ale ● 8.5% ABV
Southern Tier Pumpking ● 8.6% ABV
4:00 pm ♦ Thursday Tapping at Tribes Alehouse Tinley
The Tribes Alehouse, 9501 W. 171st St., Tinley Park, IL (708) 966-2051
Oskar Blues Chardonnay Barrel Aged G'Knight
5:00 pm ♦ Bell's and Tacos at Riverview Tavern
Riverview Tavern, 1958 W. Roscoe, Chicago (773) 248-9523
A special tapping of Bell's Hopsoulution DIPA, Octoberfest and our fall seasonal Best Brown Ale. There will be three different taco styles prepared especially for the evening to pair with each beer.
5:00 - 9:00 pm ♦ Delilah's Pumpkin Beer & Octoberfest
Delilah's, 2771 N. Lincoln Ave., Chicago (773) 472-2771
Delilah's will be hosting a comprehensive tasting of Oktoberfest & Pumpkin beers. We will be tasting every possible version of these beers available in this market - plus a five year vertical of Ayinger Oktoberfest and a 3 year vertical of Southern Tier Pumpking!
Some of the beers being tasted include Oktoberfests from Paulaner, Hacker-Pshorr, Becks, Goose Island, Great Lakes, and Summit, plus Buffalo Bill's Pumpkin Ale, New Holland Ichabod Pumpkin Ale, Dogfish Head Pumpkin Ale, Lakefront Pumpkin Lager and O'Fallon Pumpkin Ale. This is guaranteed to be ideal for both the new enthusiast as well as the long term aficionado - and talk about becoming an educated shopper. There is no cost to attend and the various beers will be available to purchase by the whole bottle/pint, or as a comprehensive sampling - information about the beers will be available. After 9pm, we will be releasing our Oktoberfest and Pumpkin Beer List which will feature most of these beers for as long as they are seasonally available.
5:00 - 11:00 pm ♦ Sam Adams Stein Hoisting Contest & Octoberfest Sampling
Cactus Bar & Grill, 404 S. Wells St., Chicago 312-922-3830
Think you can hoist a full liter stein longer than anyone else? Our stein hoisting competition makes its debut as we help Sam Adams find two national champions to send to the Oktoberfest celebration in Munich. Whitney Pero, Sam Adams representative will also be in house judge the competition and sample out one of our favorite seasonal brews!
6:00 pm ♦ Revolution Oktoberfest Party at Sheffield's
Sheffield's Beer and Wine Garden, 3258 N Sheffield Ave., Chicago
To celebrate all things BEER the Revolution gang will be hosting their Oktoberfest party at Sheffield's. They'll be LIVE music with The Bolzen Beer Band, a party punk polka band that is like nothing else you've ever seen, bringing polka into the next generation! $4 Revolution Drafts and loadsa' giveaways!
7:00 pm ♦ 5 Rabbit 2013 Vida y Muerte Launch
Hopleaf, 5148 N. Clark St. Chicago (773) 334-9851
Vida y Muerte returns! Drink and Food Specials; 5 Rabbit Brewmaster John J will be in attendance!
7:00 pm ♦ New Holland Spirits and Brewing Evening
The Bar on Buena, 910 W. Buena Ave, Chicago 773-525-8665
The Bar on Buena is celebrating Indie Spirits Week with an evening celebrating New Holland Artisan Spirits & Brewing Co. with a night of special nips, pints and cocktails.
B.o.B. will be pouring shots and mixing cocktails showcasing New Holland Spirits including Beer Barrel Bourbon, and Hatter Royale hopped whiskey. For the more beer minded folk, The Bar on Buena will have some Beerhive Tripel Ale on deck, and are looking to kick off pumpkin beer season with Ichabod Pumpkin Ale! Prices will range from $6 to $12 for beers and cocktails.