Fine, I'll admit it. I was kind of pissface Debbiedowner in my last post. To make up for it, I present to you GIFs galore to illustrate the things that make life just a little more fantabulous. Listen to this song while reading along...
1. A full coffee pot. Just picking that sucker up and feeling liquid energy ready for consumption makes my day AWESOME.
2. Office is closed, school is open. It's rare, but when the stars align, IT'S AMAZING.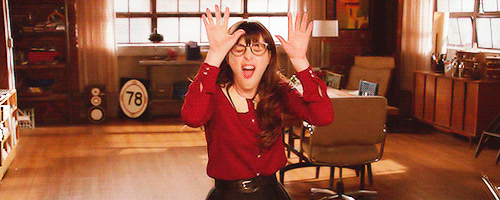 3. I remember my password before locking myself out of my email/bank/loan/EVERYTHING account
4. When I actually like my kid's favorite jam.

5. What? My dad is in town (aka free babysitter) and a Groupon that's about to expire?
6. Oh, it's Mr. Swirley's turn for bathnight? Don't mind if I kick back, throw my psoriasisy elbows behind my head and relaaaax.
7. This just makes me laugh. Alot. Maybe my reaction makes me a bad mom, but I am willing to risk that judgement so you can enjoy a kid swearing.
8. Playdates that don't requiring a cleaning frenzy. Those are the best kinds of friends to have.
9. Babies. Last week I was having a terrible day and I asked a stranger if I could look at his baby. Surprisingly, he green-lighted my creepy request and it worked! I also didn't get arrested.
10. Meat on sale. You think I am joking? Our basement freezer is full of that artery-clogging flesh. Ewww.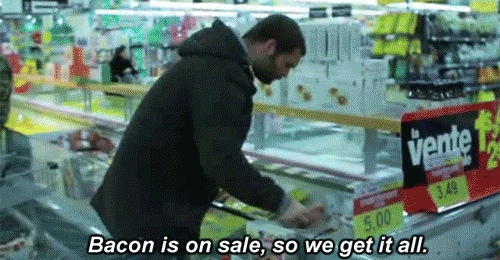 So there you go. Ten things that prove I am not a total sociopath. Or maybe these just further reinforce that I am indeed 100% bizarro. Oh well.
What makes your head explode from happiness?
Please follow Swirleytime on twitter @swirleytime and Facebook for interesting stories, links and a lot of self-deprecating humor.
Don't rely on fickle Facebook for updates. Subscribe to Swirleytime for more stories of screw-ups and weird observations. Type your email address in the box and click the "create subscription" button. My list is completely spam free, and you can opt out at any time.