Born today was William Harvey
Who  said our  blood in circles flows.
To and from the heart  (How Marvy!)
Through veins and arteries it goes.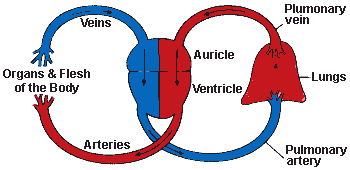 With this birthday-in-verse post, I too have come full circle. What started with William Harvey now ends with William Harvey  I hope you have enjoyed reading these as much as I have writing them.   Thanks to all the Gentle Readers who stopped by on occasion. And a special thanks to  4zen, MargaretSerious, Jack, and the Weather Girl whose comments have made it all worthwhile.