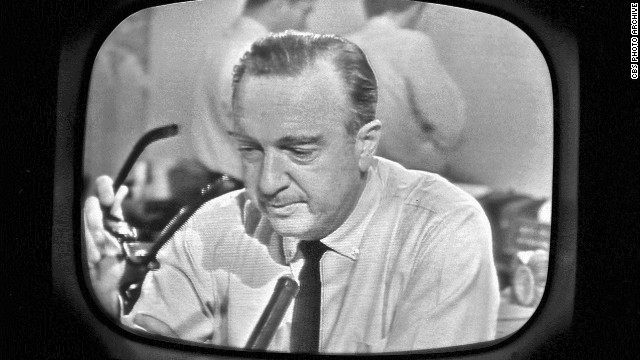 Today's birthday is Walter Cronkite's.
He told us what's happening on CBS nights.
A president's death or the latest in space,
He described with commanding  avuncular face.
Notes: (1) "The PBS special "JFK One P.M. Central Standard Time" which airs on November 13 will recognize Cronkite's emotional yet professionally restrained reporting of President Kennedy's death.
(2) In 2006 Cronkite was honored by the National Aeronautics and Space Agency with the Ambassador of Exploration Award, the first given to a non-astronaut.