Born today French explorer  La Salle
Sailed the Mississippi  in the barque La Belle.
The ship was sunk in a bend in the night.
Proving the barque was worse than  the  bight.
"As the ship was driven southward across the bay,  the anchor dragged until the ship plunged stern first into the reef of barrier  sand known today as Matagorda   Peninsula. Still some  distance from shore, the crew was unable to free the ship. Lacking the  lifeboat, two men attempted to reach the shore with a poorly constructed raft.  The raft came apart; one man swam ashore, but the other drowned. At last a more  solid raft was built, and the crew was able to set up camp on the beach and  ferry supplies from the wreck until the ship began to settle into the bottom and  the cargo became submerged." [Texas Beyond History]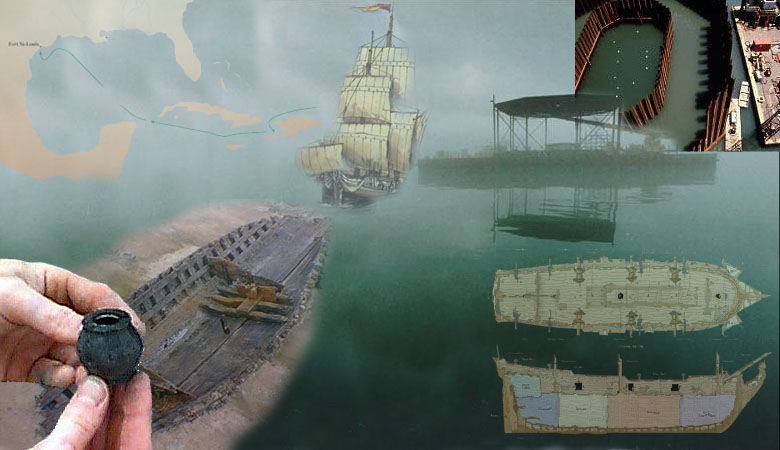 Cofferdam built around the site where the La Belle was discovered.