Anyone who knows me knows I'm a product junkie. I love anything beauty related and rarely go unprepared. Need to cover a zit? I'm on it. Brows fading? Here. Lips need reapplying? Step into my office, we might be here awhile. I might lose my keys and cards occasionally, but I'VE GOT THE LIP GLOSS. I can't help it, sue me. I get some kind of sick pleasure scouring the web for reviews and commentary on the latest and greatest; it's fun. I try to avoid the mother load of info aka YouTube though. That just turns into a clicking addiction and before I know it, it's 8am and I've watched 39 videos how to barrel curl hair. I already know how to curl hair. Why am I watching this? It's just better to quit while ahead.
Considering a little thing called VITAMIN D has decided to show itself after months of hibernation, people everywhere are exiting their houses, squinting; as the sun seems like such a distant memory. Well the center of the solar system is BACK people, and that means humans will actually venture out in public and will probably be wearing shorts by next week, because that's just what Chicago people do. They will also be putting on makeup and doing their hair probably. Seeing as I have nothing better to do with my time, I've compiled this little list of makeup products that I've been into these days, hopefully in which someone finds useful!
*I definitely don't wear all products everyday, but they're mostly used in conjunction with going FULL ON GLAM! YASSS.
MAC Studio Conceal and Correct Palette ($40)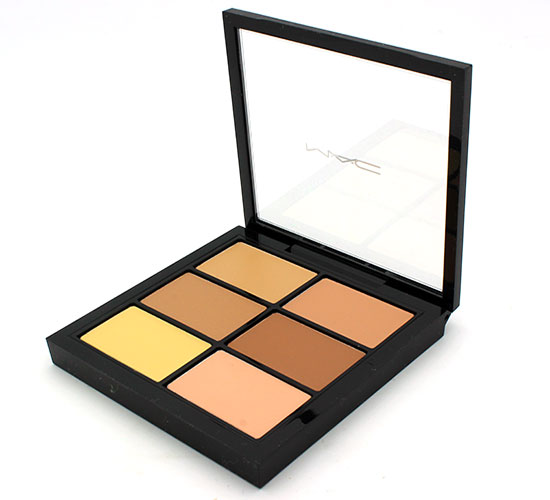 One of my top favorite things about makeup is contouring. It can literally transform ones face shape from creating phenomenal cheekbones to altering the shape of a nose; it's pretty remarkable what one can do. I've been getting into cream contours lately, and picked this one up from MAC. I really like the consistency and color pay off of this product, but unfortunately it made me break out. I knew this because the hollows of my cheeks were beautifully chiseled...with incoming pimples?! Goodbye. I'd recommend this though if you know MAC products don't make you break out.
Coastal Scents Camouflage Palette ($14.95)
After my MAC contour of zits occurred, I found this on www.coastalscents.com. I really like it so far and the variety of colors is perfect for mixing which is great when we are in between seasons and shades. It's also relatively cheap considering the quality and assortment.
It Cosmetics Bye Bye Under Eye Concealer ($24)
Holy grail. Only a few hours of sleep and having to look your best the next day has nothin' on this, seriously. It's a heavy consistency, full coverage concealer, but never feels heavy on. A little goes a long way to cover imperfections for an absolutely flawless finish. The best!
Hard Candy Glamoflauge ($6)
Not as great as Bye Bye Under Eye, but still considerably similar for a fraction of the price. It comes with a mini concealer pencil as well and can be found at Walmart!
It Cosmetics Your Skin But Better ($38)
This CC cream is full coverage, yet like the concealer, it feels so lightweight. It is very hydrating and as a bonus has 50spf sunscreen which makes it perfect for warmer climates when you want coverage. My face is more on the dry side and I love this. I'm not sure how someone with oily skin would play out, but I say it is worth heading to Ulta to at least try out. PORCELAIN BABY.
ELF Contouring Blush & Bronzing Powder in St. Lucia ($3)
This is a blush/bronzer duo that can be considered a dupe for the Nars' Orgasm/Laguna duo which retails for $41. For the cost, it is worth it, especially for the high pigmentation alone. The colors in this compact compliment one another and looks good on all different skin tones. The bronzer does have a tendency to go on a bit muddy though, but with a light hand and using it solely for contour vs. all over color, it finishes nicely. For $3, like hello...and if you're still on the fence, then just don't hit the vending machine and get Doritos for like two times and save up; I actually like this better than a couple high end bronzers. There is some slight shimmer to this product as well, which I typically would be against, but it's nothing too dramatic or anything that channels Bath and Body Works "Art Stuff" circa 2001. Roll on glitter anyone?
Lorac Pro Palette ($42)
I brag about this every chance I get. The velvety texture of each shadow is perfection and the colors are so on point that you don't really need anything else. This palette is great for anyone, as it has many neutrals and matte tones. I'm a HUGE fan of matte and neutrals, so much so that I only recently started to stray into metallics. I'm not a big vibrant eye shadow kind of gal though, I have red hair and brown eyes, and I'm not trying to go out and hit the town looking like Bozo with turquoise eye shadow and purple liner, so I think I should limit myself somewhat. Also, neutrals and earth tones are just more my style anyway. Summer 2014 will be all about vibrant shadows and lips though, so never say never I suppose. But even for the more daring, you'd enjoy this palette. The amount of looks possible with this is endless! It also comes with an eye shadow primer which I also love.
Model in a Bottle Setting Spray ($18)
Makeup never stays on me, ever. I've used Urban Decay's Dew Me, NYX Matte Finish Setting Spray, hell, I've even tried real hairspray (as some makeup artist swear by) and nothing has that all day staying power that I crave and desire, until now. My friend let me borrow her Model in a Bottle while in Miami and I put that product to use. Between sweating, fog machines, and just straight riding around getting it for all hours of the night, I woke up and my smoky eye and lashes were actually still intact and not dripping down my face like a creep as expected. Bingo! I ordered my own right away from www.modelinabottle.com because that shit works.
Stila Stay All Day Liquid Lipstick ($22)
As mentioned before, makeup typically doesn't stay on me, and that is no exception for the lips. I'm constantly reapplying lip gloss, probably out of habit, but it still fades quickly, and that's just not cool. I'm also a fan of bold lips, but don't usually stray from all shades of nude - until this product. Stila Stay All Day Liquid Lipstick (I'd consider it a lip stain) has the all-day power (or at least a few long hours) that we yearn for in a lip product. No more shunning the classic red lip in fear of after a cocktail or two you'll turn into the Joker, after a thin application this stuff is ON. There are a variety of colors from the collection and Fiery, a true red, is probably their most popular, definitely recommended.
Life before Model in a Bottle and Stila Lipstick
Honorable Mentions: Kiss Feather Lashes (Pretty and Shy), Ardell Individual Lashes, NYX Liquid Liner, Ben Nye Banana Powder, Benefit Watt's Up, YSL Rouge Volupté Nude Beige
If you're sprucing up your makeup collection this spring, I obviously recommend the products above! I don't know about you, but I know I'm looking forward to brighter colors, happier people, ya know, the air not burning my face… now let's just keep our fingers crossed that this nice weather lasts. 'Til next time!
LIKE Pure Lyndsanity // @Lyndsaymeyer / @Pure_Lyndsanity