Que the Cat Stevens!
"It is better to conquer yourself than to win a thousand battles. Then the victory is yours. It cannot be taken from you, not by angels or by demons, heaven or hell." -Buddha
Trying to find the balance between impulsive personality traits and a strong yearn for the perfect peace is something that is frequently on my brain. The goal is internal contentment, more consistently.
What I struggle with is that I don't live entirely in the present. I have this constant looking forward to the next fun thing, usually being a social event, when I'd rather live my life with the satisfaction in the everyday. I want to be as alive in every sense of the word at every moment I possibly can. I've heard meditation helps this, which I do, but I feel I haven't trained my brain to naturally do what it needs to do to achieve this harmonic solitude. I feel like I'm just in turn fighting with myself telling myself to make light of every situation and quit being a bitch, and then I just feel psychotic. I also struggle with the fact that in theory I'm actually incredibly optimistic, but the dry humor I have makes it so easy to crank out negativity. Do the snarky remarks put out negative frequencies into the universe? Even though I don't truly feel the negativity? Which in turn delivers less than ideal results? Oh, the struggle.
The ultimate result is to live in the complete satisfied present with joy. That is my current endeavor. This doesn't mean the ducks have to be in a row at every moment, there is actually beauty in organized chaos, it's good for you. (this blog is called Pure Lyndsanity after all, and it mostly represents the array of topics I discuss, not my mental state, ha. But no one can ask for complete balance 247/365! ) But since blowing up the internet seems like it would simplify the world a bit and help me out, it doesn't seem like an option anytime soon. I'll choose the next best thing, which is gaining self contentment, and ridding the life of toxins, whether that be people, food, lifestyle, whatever. The acronym Yolo applies here, and I want my one life to be absolute perfection. I deserve it. You deserve it. We all do. I do meditate and practice yoga, but it obviously is more than that. It's a total state of mind, and I'm out to achieve that.
I picked up a couple books today (Barnes & Noble was like a sanctuary by the way, smelled like elementary school and Starbucks. I'm on a Kindle hiatus for awhile, something so raw about the paper back made it more appealing.)
I got The Magic by Rhonda Byrne, who is the author of The Secret and The Power. Supposedly:
"In The Magic, Rhonda Byrne reveals this life-changing knowledge to the world. Then, on an incredible 28-day journey, she teaches you how to apply this knowledge in your everyday life."
Sounds a little hokey, but I'm willing to branch out. You read a chapter every day for 28 days and incorporate directly to your life.
I also picked up New Ways to be Human by Robert V. Taylor: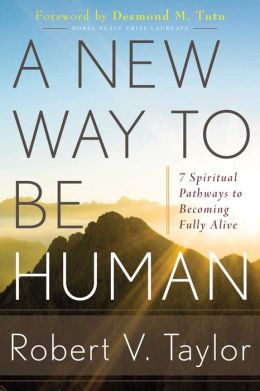 "If you are searching to create a holistic spiritual framework of love, compassion, justice and mercy, this book will become a wondrous companion."
--Nora Gallagher, author of Practicing Resurrection and Things Seen and Unseen: a Year Lived in Faith
Sounds legit. I read a section which he explained how a friend was at a family party, annoyed that the kids were all up late. He then noticed the beauty an interaction between the children and family members. He yearns to have this all the time. That spoke volumes, as I resonate well with that. I'll be annoyed with a situation, but then can switch my brain to find that positivity. I want my brain to do that organically.
I also got 1984 by George Orwell, which is a classic. I'm into socialistic ideals/ manipulation of the masses/ totalitarian rule, etc. So this is just a little read on the side I scooped up.
Is this book still in schools by the way? I read it after high school, but I don't know if I even read it in school because I spark noted my way through the Millennium. Ironic. My dad said when I was younger I'll probably gain an interest in thought provoking topics of actual value when I'm older, like he did. I suppose I am. Maybe I'll start liking green beans soon too.
I'll keep you updated on this journey of gaining a better sense of self and fulfilling my need of living in the present. Please share any experiences you may have as well, I'd love to hear them.
LIKE Pure Lyndsanity// @LyndsayMeyer /@Pure_Lyndsanity