ARLINGTON HEIGHTS --
After throwing out the first pitch at Wrigley Field, Chicago Blackhawks Head Coach Joel Quenneville made a beeline to one of his favorite places - Arlington International Racecourse - and brought along the Stanley Cup.
Quenneville first showed off the Cup to the crowd from the Suite level after the 8th race and then brought one of the most famous trophies in all of sports to the winner's circle after the ninth race where Arlington staff and jockeys posed with the Cup.
Always a crowd pleaser, Quenneville then showed off the Cup to the fans gathered on both sides of the winner's circle.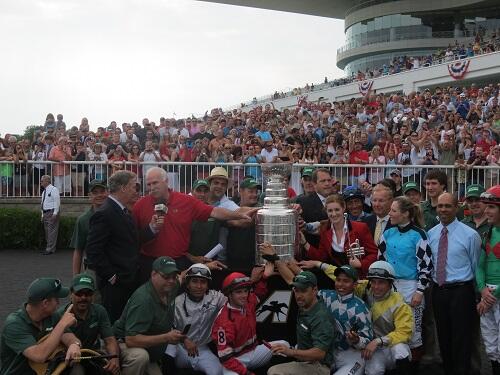 Above Text courtesy of Arlington Communications and Photo courtesy Four Footed Fotos.