Well, he clearly wouldn't dance at All-Star Games...
Or on the bench during a game...
Or during pre-game warm-ups

Or do whatever the hell this is...
He wouldn't wear sunglasses indoors..
Or these glasses anywhere...
Or this shirt...
Or this one ("ROSE MVP"?-I don't think so)....while wearing sunglasses indoors
Or this scarf...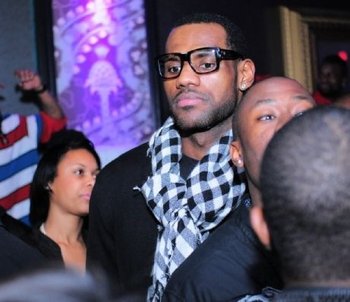 He wouldn't do this with his hands...
Or this..
Or this....while wearing this scarf

 He wouldn't make this pass....
 

And lastly, he wouldn't shamelessly display his aversion to loyalty/decency, via the self-indulgent, self-important, ego-trip spectacle known as "The Decision".......nor would he wear this shirt/grow this beard.
 Be Good Friends,
@koolking83