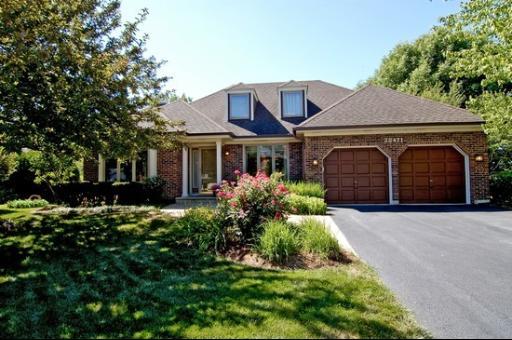 When your address is on Golfview Drive, you'd expect to have a view of a golf course. And you do, at two recently-listed homes in Glen Ellyn's Greenbriar Glen subdivision. When you have a Glen Ellyn mailing address you'd expect to be in Glen Ellyn. These homes are in an unincorporated part of DuPage County.
Both homes were built in the late 80s, have been updated recently, have good access to I-355 and I-88, and have come to market at a mid-$400s price point.
The 3-bedroom, 2 ½ bath home at 2S407 Golfview Dr spans 2,610 square feet in a traditional 2-story style and is listed at $458,900. The listing claims it's within Glen Ellyn's corporate limits, but it's not.
Just down the road, the 3-bedroom home at 2S471 Golfview Dr is on a single-level and boasts 3 full baths and 2,050 square feet. It's been on the market just one day and is offered at $439,900. The listing accurately identifies the location as an unincorporated area. You'll want to consider what impact the lack of access to selected Glen Ellyn municipal services has on your purchase decision.